Christine Piesyk contributed to the news portion of this report. Thea Agnew reflects on her friendship with the Rich and Judy Sims.

Richard Sims, 51, a teacher at social studies teacher at Northeast Middle School, was fatally injured Monday night in a motorcycle accident on Martin Luther King Kr. Parkway. His wife, Judy Sims, was critically injured. Both victims were wearing helmets at the time of the crash.
Mr. Sims has been a Clarksville-Montgomery County School System teacher for 10 years. His wife, Judy,  is a real estate agent at the Sango branch of Crye-Leike Real Estate.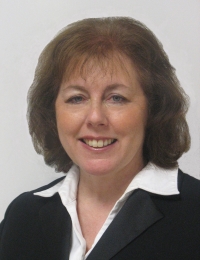 Sims was driving a BMW motorcycle with his wife, Judy, as a passenger behind him, traveling northeast toward I-24 when it hit a Nissan SUV attempting to cross the parkway from Fire Station Road, according to reports from the Fatal Accident Crash Team.
Driving the SUV was Michele Small, who said she did not see the motorcycle approach. Small was uninjured.
The woman driving the SUV, Michele Small, 50, said she didn't see the motorcycle coming, Bechtold said.
Students and staff at Northeast Middle School were shocked by the news and counseling is available to them.
Clarksville Online author Thea Agnew writes of her friendship with the Sims:
Mr. Richard "Rich" Sims lost his life in a fatal motorcycle accident last night here in Clarksville.  His wife, a local Realtor, Judy, was on the back and is fighting for her life at this moment.
I met these two when I came to Exit Realty Clarksville back in 2006.  Such a genuine, kind and loving couple.  Rich loved his wife, Judy.  Anyone that saw them together knew they were matched just right for each other.  Rich was a middle school teacher for the 8th grade and Judy would do career day for her company.
Mr. Sims, according to my children, was like that little ray of sunshine that came through that cloud.  He seemed to be the only ray, according to my oldest daughter.  He seemed to always find a way to cheer somebody up if they were really, really down.  He was beyond an extremely good man. Coach Rick Martin and Rich were A.K.A The Dynamic Duo and always knew how to make a class laugh, whether it meant play arguing in the middle of a class or acting like some of the female students at the school.
This man was a man that any woman would pray to be her knight in shining armor, but this knight had his damsel, Mrs. Judy Sims. He looked at her as if he had not seen her in 12 years and that was everyday. He spoke highly of her in school about how much he was in love. The perfect couple is what I saw. This man knew how to live. He always talked about the war, his motorcycle and his family. I have to say he lived his life the way he wanted, and he passed with memories of being a very, very happy man.
Mrs.  Sims would come to visit the school and see Mr. Sims.  According to my daughter, she would walk into the classroom, and if he was looking in a different direction and suddenly looked at her, his eyes would become huge with love.  You could tell by the way they both smiled, that they loved each other.
As a Realtor, I had the privilege to work with them both.  Their hearts were in their work. They both cared about helping others.  It set them apart.  I was thinking about Judy earlier; she has a soft speaking voice, yet she can stand her ground.  She represented her daughter in the buying of one of my listings. She is a great negotiator. Whenever I would see her and Rich, whether it be at a Realtor function or at the school, they both made me feel special.  The way they would come over and want to know how I was doing, and just be very interested in me.  So bubbly.  I remember after I lost my weight how I saw Rich at the school and said hello to him.  He just looked at me and smiled.  Later that day at a school function, he came up to me and was so apologetic for not talking to me more because he didn't recognize me.  I didn't mind, but that was the type of man he was.
I could go on and on, but I know that each of you who have  met the Sims have your own experiences, your own memories.  If you would like to share them, please comment below.
Our prayers are with the Sims family and friends.  Please pray for the students, faculty and staff of Northeast Middle School and the students that were touched by him that moved on to High School. Rich will be missed so much.
Judy Sims is fighting for her life, so please be in prayer for her. She has lost her husband, her friend and from the looks of it, her soul mate. I can't imagine fighting for my life and then hearing my true love is no longer with me.  We are in the middle of grieving the loss of our 15-year-old chow chow, Angel, I can't imagine losing my husband. I can't imagine being his children. They lost their father.  Everyone who knew Rich, has lost something.  My prayers are with each of you.