Topic: Customs House Museum Guild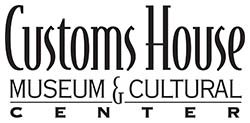 Clarksville, TN – The Customs House Museum and Cultural Center's annual winter fundraiser event, Champagne & Chocolate, will be delivered in a very different way in January 2021.
In place of the traditional live event usually held in late January at the Museum, this year's event will literally be delivered in boxes.
«Read the rest of this article»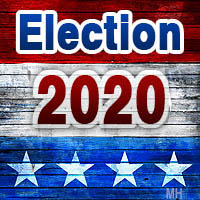 Clarksville, TN – Tracy Provo Knight announces her candidacy for the Montgomery County Circuit Court Clerk position.
Ms. Knight is a native Clarksvillian and practicing attorney at Batson Nolan, PLC. She also serves as an adjunct faculty member in the Middle Tennessee State University (MTSU) College of Business.
As a practicing attorney, Ms. Knight is aware of the important role the Montgomery County Circuit Court Clerk's office plays in the court system.
«Read the rest of this article»

Clarksville, TN – This November, during the Austin Peay State University (APSU) 2019 Homecoming celebration, the University will honor six distinguished individuals with this year's APSU Alumni Awards.
The 2019 honorees are Outstanding Service Award recipients Dee Boaz and Shan Smith ('78); Outstanding Young Alumni Award recipients Catie Clinard ('11) and Bryan Johnson ('04); and Outstanding Alumni Award recipients Khandra Smalley ('05) and Richard Bibb ('65).
«Read the rest of this article»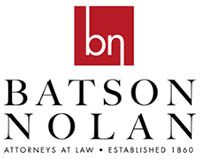 Clarksville, TN – Katy Olita, an attorney with Batson Nolan Law Firm, has been approved as a Tennessee Supreme Court Rule 31 listed mediator in general civil cases by the Tennessee Alternative Dispute Resolution Commission (ADRC). Mediation is an informal process by which parties have the opportunity to resolve a dispute by agreement.
The requirements to be listed by the ADRC as a Rule 31 Mediator in general civil cases include, being a person of good moral character and certifying in writing an intention to comply with the conditions and obligations imposed by Rule 31; having a graduate degree plus four years of full-time practical work experience; and completing 40 hours of general mediation training.
«Read the rest of this article»

Clarksville, TN – The Clarksville Area Chamber of Commerce recognized five award winners at its 2016 Annual Membership Dinner and Gala on Thursday, June 23rd. Chamber Chairman Tommy Bates and Membership Chairman Brandi Bryant presented the following awards.
«Read the rest of this article»
Clarksville, TN – Abby Binkley has been named Executive Director of the Clarksville-Montgomery County Education Foundation.
Binkley, who earned her B.S. in K-12 health and physical education from Kennesaw State University and her master's of education degree in administration and supervision from Bethel University, has one year of school administrative experience and nine years of teaching experience in Clarksville-Montgomery County School System.
«Read the rest of this article»