Clarksville, TN – This November, during the Austin Peay State University (APSU) 2019 Homecoming celebration, the University will honor six distinguished individuals with this year's APSU Alumni Awards.
The 2019 honorees are Outstanding Service Award recipients Dee Boaz and Shan Smith ('78); Outstanding Young Alumni Award recipients Catie Clinard ('11) and Bryan Johnson ('04); and Outstanding Alumni Award recipients Khandra Smalley ('05) and Richard Bibb ('65).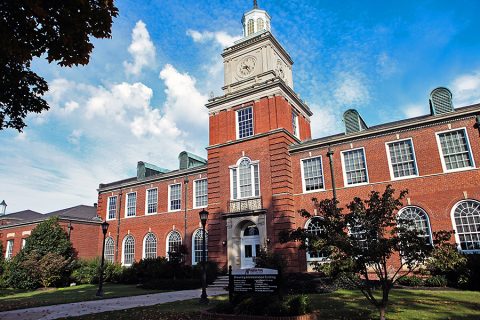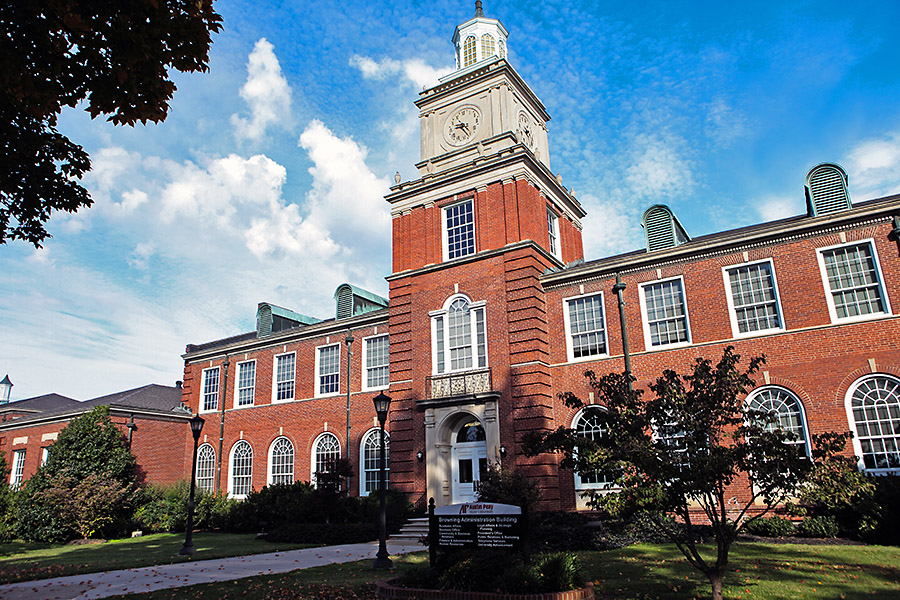 Dee Boaz
Dee Boaz, a native of Fairhope, Alabama, moved to Clarksville in 1983 to become editor of The Leaf-Chronicle. Before retiring in 1994, she led the Clarksville newspaper to 135 state and national press association awards, and she was instrumental in The Leaf-Chronicle receiving the Taylor Nightingale Award, which honors a Tennessee newspaper for exceptional service in race relations.
Boaz was Tennessee's representative on the Mid America Press (MPI) Institute Board of Directors, and she was the first woman elected chairman in that organization's history. She also was the first woman elected president of the Tennessee Associated Press Managing Editors Association, and she served on the nominations committee for the American Society of Newspaper Editors.
Boaz co-founded Leadership Clarksville, the Customs House Museum Guild and the Flying High Fundraiser, and she has served on several local boards, including the Clarksville-Montgomery County Library Board of Trustees.
At Austin Peay State University, she served on the 2014 Presidential Search Committee, and she is a member of the APSU Foundation and the Tower Club. She was a founding member of the APSU Center of Excellence for the Creative Arts' advisory committee, and she established the Professors Scholarship of Excellence in the Arts at Austin Peay State University in 2011.
In 2013, she established the endowed Judge Sam E. Boaz Scholarship in History in honor of her late husband.
Shan Smith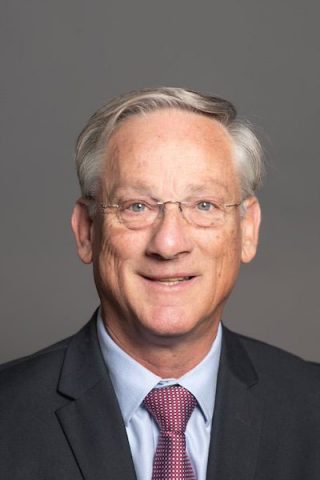 Shan Smith is an insurance and financial planning professional with Jack B. Turner & Associates, Inc. After graduating from Clarksville Academy in 1974, Smith worked at Northern Bank of Tennessee while attending Austin Peay State University. He double majored in accounting and business administration, earning his Bachelor of Science in 1978. He went on to earn his Certified Public Accountant license in 1983.
A 1992 graduate of Leadership Clarksville, Smith is a member of the Clarksville-Montgomery County Chamber of Commerce, past president of the Clarksville Rotary Club and the United Way of Clarksville-Montgomery County, and a past member for the Clarksville Academy Board of Trustees and the Clarksville Salvation Army Board of Trustees.
He served as past president of the APSU Governor's Club, and he is a member of Austin Peay State University's Tower club, the University's Long Range/Strategic Planning Committee and the APSU Foundation. Smith previously served as the treasurer of the Foundation Board and Executive Committee, and he was past chairman of the foundation's Investment Committee.
Dr. Catie Clinard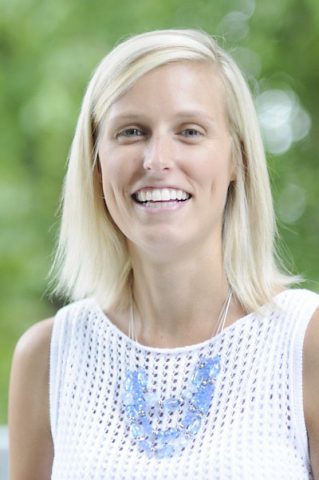 Dr. Catie Clinard is an assistant professor of psychology at Dalton State College. She received her Ph.D. in biological psychology from the University of Tennessee, and she has earned seven peer-reviewed scientific publications for her research on vulnerability and resistance to stress-related psychopathology.
While at Dalton State College, Clinard has prioritized her pedagogical skills and is actively involved in the scholarship of teaching and learning. She was selected as a Governor's Teaching Fellow for the State of Georgia and attended a two-week conference on innovative teaching practices. She also was awarded a textbook transformation grant to locate and develop a no-cost textbook for students in her Introduction to Psychology course.
Clinard is a member of the Alliance of Therapy Dogs, along with her goldendoodle, Ty. In 2018, they spent more than 50 hours visiting libraries, schools, hospitals and nursing homes, providing comfort and anxiety relief to individuals during times of stress.
Bryan Johnson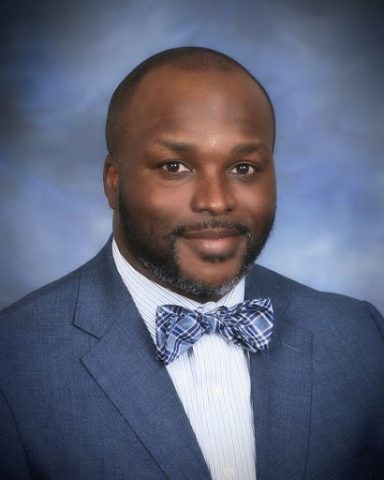 Bryan Johnson is the superintendent of Hamilton County Schools in Chattanooga, Tennessee, where he leads a workforce of 6,000 employees and 44,000 students. He oversees a budget of more than $400 million and ensures effective operations of more than 7.5 million square feet.
After earning his Bachelor of Science in business administration from Austin Peay State University, Johnson received a Master of Teaching degree from Belmont University and a Doctorate in Educational Leadership from Trevecca Nazarene University. He has also completed studies at Harvard in their Young American Leadership Program.
Johnson began his education career as teacher and coach – quickly advancing to school administrator, director of secondary schools and chief academic officer all within a 10-year time frame. In his first year as superintendent, his district reached the highest level of student academic growth since 2013-2014 and attained the highest graduation rate (86.5%) since 2012-2013.
Johnson is a Tennessee Team member for the ESSA Leadership and Learning Community, and he has served on the board of the National Career Academy Coalition, the Chattanooga Area Chamber of Commerce and the United Way of Greater Chattanooga. He was recently selected to the Leadership Tennessee VII class.
Khandra Smalley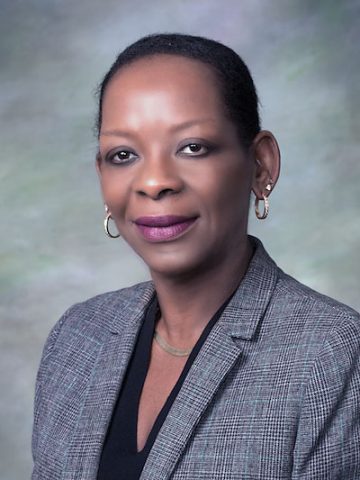 Khandra Smalley is senior vice president for marketing research at F&M Bank in Clarksville. She earned her Bachelor of Science in organizational management from Bethel College and went on to receive her Master of Marketing degree from Austin Peay State University. She also earned her Certified Financial Marketing Professional certification from the Independent Community Bankers of America.
Smalley serves on several local boards, including the Clarksville-Montgomery County Community Health Foundation board, the Clarksville-Montgomery County Habitat for Humanity board, the Cumberland Region Tomorrow Board of Directors and the Clarksville-Montgomery County Library Board of Trustees. She is an alumna of Leadership Clarksville and Leadership Middle Tennessee, and she previously served on the board for the American Bankers Association Institute of Certified Bankers.
Smalley is a member of the APSU President's Circle of Advisors, and in 2007 she was on the Austin Peay State University Presidential Search Committee. She previously served as president of both the Clarksville Junior Chamber of Commerce and the Tennessee Junior Chamber of Commerce.
Richard Bibb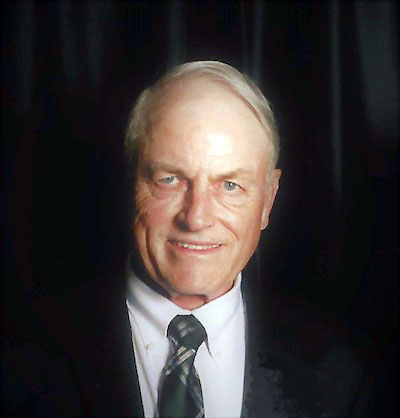 Richard Bibb is a Certified Public Accountant, and he worked for 22 years as director of the Utility Rate Division for Tennessee's Public Service Commission. Bibb now lives in Nashville, where he raises hay and beef cattle at the Bibb Family Homeplace in White Bluff.
The APSU alumnus was born in Newport News, Virginia, during World War II, but he eventually found his way to Clarksville, where he graduated from Austin Peay with a Bachelor of Science degree in accounting.
Bibb is the former CEO of Farmers and Merchants Bank of White Bluff, and he served on the Dickson County Chamber of Commerce and the Dickson County Industrial Board. He was a founding member of the Community Foundation for Dickson County, which has grown to make a significant contribution to the health and well-being of the citizens of Dickson County. He also helped organize and serves as an officer in the Friends of White Bluff philanthropic organization.
In 1984, he married the former Patricia Thompson.
The 2019 Outstanding Alumni Awards Luncheon will take place at 11:00am on Saturday, November 9th, in the Morgan University Center Ballroom.
For ticket information or to reserve your seat, email petersonn@apsu.edu.