Topic: F&M Bank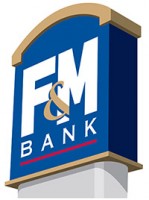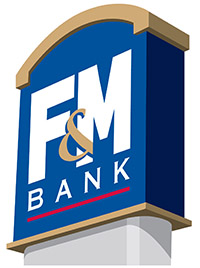 Clarksville, TN – John Peck has recently accepted the position of Executive Vice President with F&M Bank.
"John's vast experience in commercial and retail lending, strong leadership skills, and exceptional knowledge of the communities we serve, make him a perfect addition to our leadership team," said Sammy Stuard, President/CEO.
Peck has an impressive resume of banking experience spanning over a thirty-year career. He earned a Bachelor of Science degree in Business Administration and is a graduate of LSU School of Banking.
«Read the rest of this article»
Name, Logo for Venue, Scheduled to Open in 2022-23, Will Be Announced At Later Date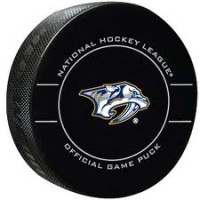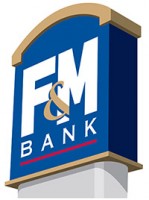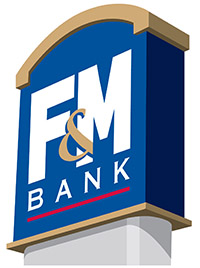 Nashville, TN – Today, Tuesday, May 4th, 2021, Sabertooth Sports & Entertainment, LLC (SS&E) announced that it has executed a multi-year naming rights agreement on behalf of the Montgomery County Event Center in Clarksville, Tennessee, with Clarksville-based F&M Bank. Sabertooth Sports & Entertainment is owned and operated by Predators Holdings, LLC.
The announcement comes after the Predators last week unveiled the formation of SS&E, an operations and sales service venture that will manage the 250,000-square-foot facility. A name and logo for the venue will be announced at a later date.
«Read the rest of this article»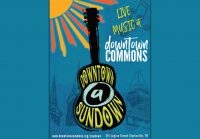 Montgomery County, TN – Kicking off the Downtown @ Sundown Concert Series on May 7th, 2021 at 7:00pm is the well-known country music band Parmalee.
The band has made six entries on the Billboard Hot Country Songs and Country Airplay charts, with two number-one singles on the latter: "Carolina" in 2013, and "Just the Way", a collaboration with Blanco Brown, in 2021.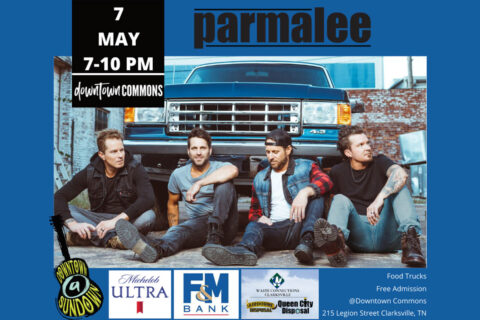 «Read the rest of this article»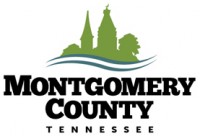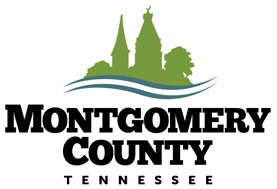 Clarksville-Montgomery County, TN – Rock blasting will begin on Tuesday, May 4th, 2021, and be staged in the late morning and early afternoon each weekday at the Montgomery County multipurpose event center site.
The blasting will be done to prepare the site between First Street and Second Street and Main Street and College Street for construction of the event center, which is scheduled to be finished at the end of 2022. The blasting is expected to be finished by the end of June.
«Read the rest of this article»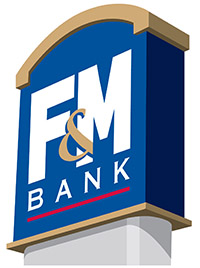 Clarksville, TN – F&M Bank recently announced the addition of Ryan Milauskas as VP/Commercial Lender. Prior to joining the F&M Bank commercial team, Milauskas established a successful career by working more than fifteen years in the local financial services industry.
Temporarily, Milauskas will be operating out the St. Bethlehem office located at 2601 Wilma Rudolph Boulevard in Clarksville.
Milauskas earned a graduate degree in banking at LSU and also holds a Bachelor of Science degree from the University of Kentucky with a major in agricultural economics and a minor in business.
«Read the rest of this article»
In honor of women's history month let me share with you the story an intriguing woman in Clarksville's history, Lulu Epperson.
Clarksville, TN – Amidst the mayhem of 2020 there was an important anniversary that not everyone may have noticed. August 18th, 2020 marked the 100th anniversary of the passage of the 19th amendment, which resulted in giving women in the United States the right to vote.
At the same time that we marked that anniversary, we were once again facing the effects of racial oppression from our past that continues to reach into our present. What do these two topics have to do with Lulu Epperson? Quite a bit, actually.
«Read the rest of this article»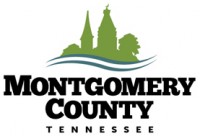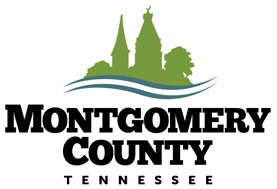 Montgomery County, TN – Montgomery County Mayor Jim Durrett would like to thank all of the businesses and organizations who have fed the frontline workers at the Montgomery County Health Department COVID-19 Coronavirus vaccination site.
Since January, nine businesses and organizations have provided lunch for the staff located at the site.
«Read the rest of this article»
F&M Bank honored with American Bankers Association Foundation Community Commitment Award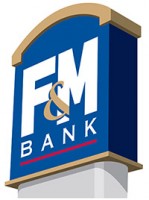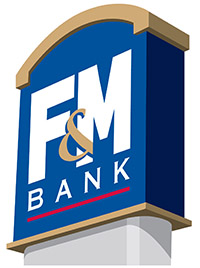 Clarksville, TN – F&M Bank was nationally recognized by the American Bankers Association Foundation for its Operation: Partners Serve program with a 2020 ABA Foundation
Community Commitment Award. The award was given to F&M Bank for its efforts in the supporting military families category and was presented during ABA's Unconventional Convention on October 20th, 2020.
Entries were divided into seven categories including affordable housing, community and economic development, financial education, economic inclusion, protecting older Americans, supporting military families and volunteerism. Award winners were chosen by a field of nationally-recognized experts.
«Read the rest of this article»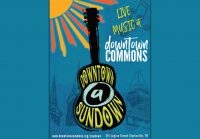 Montgomery County, TN – On Friday, October 16th, 2020, Good Rockin' Tonight will perform at the Downtown Commons for the final concert of 2020. The Downtown @ Sundown concert will take place on the lawn from 7:00pm-10:00pm.
Good Rockin' Tonight is a 1950's Rock and Rockabilly Tribute that features professional Nashville musicians who perform the most influential songs in Rock and Roll history.
«Read the rest of this article»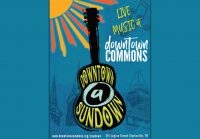 Montgomery County, TN – On Friday, October 2nd, 2020 several streets will be closed off around the Downtown Commons for the free Jerrod Niemann concert, with opener Tyler Booth.
Country musician Tyler Booth, will be kicking off the evening as he opens for platinum-certified hitmaker country musician Jerrod Niemann. They are sure to bring first-class entertainment with a great combination of songs.
«Read the rest of this article»