Topic: WW II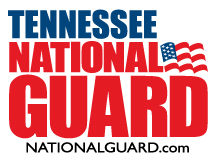 Nashville, TN – Under the U.S. Army's new division alignment training plan, the 278th Armored Cavalry Regiment, headquartered in Knoxville, will be aligning with Texas' 36th Infantry Division for training and possible future deployments starting this October.
The purpose of this change is to better prepare National Guard units to deploy and fight in large-scale ground combat operations at the division level. Eight division headquarters across the United States are aligning with subordinate brigades to improve the National Guard's readiness. Tennessee is aligning with the 36th Infantry Division headquartered in Austin, Texas.
«Read the rest of this article»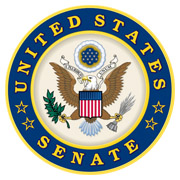 Washington, D.C. – U.S. Senators Lamar Alexander (R-Tenn.) and Tom Udall (D-N.M.) said the Senate unanimously passed a resolution to designate October 30th, 2020, as National Day of Remembrance for workers who helped develop and support the nation's nuclear weapons program.
"Between 1942 and 1945, as many as 75,000 individuals in Oak Ridge worked on the Manhattan Project, and today, the Y-12 National Security Complex employs more than 4,000 Tennesseans. Our country is safer because of these patriotic men and women, and I'm proud to represent a community of such vital importance to our nation's defense," Senator Alexander said.
«Read the rest of this article»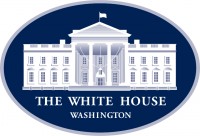 Washington, D.C. – President Donald Trump visited North Carolina today, where he recognized Wilmington as the first American World War II Heritage City. Today marks the 75th anniversary of the end of the war, when Japan formally delivered its surrender to the United States.

"There is no better place to mark this profound World War II anniversary," the President said.
«Read the rest of this article»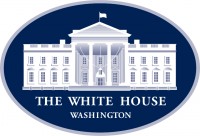 Washington, D.C. – Since the first shots fired in the Revolutionary War, Americans have answered the call to duty and given their lives in service to our Nation and its sacred founding ideals.
As we pay tribute to the lives and legacies of these patriots on Memorial Day, we also remember that they sacrificed to create a better, more peaceful future for our Nation and the world. We recommit to realizing that vision, honoring the service of so many who have placed love of country above all else.
«Read the rest of this article»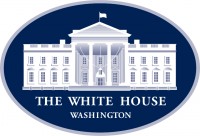 Washington, D.C. – Voice of America is a global news network funded by American taxpayers. It spends about $200 million each year on its mission to "tell America's story" and "present the policies of the United States clearly and effectively" to people around the globe.

Today, however, VOA too often speaks for America's adversaries—not its citizens.
«Read the rest of this article»
President Donald Trump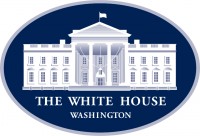 Washington, D.C. – PRESIDENT DONALD TRUMP: Thank you very much. I would like to begin by announcing some important developments in our war against the Chinese virus.
We'll be invoking the Defense Production Act, just in case we need it. In other words, I think you all know what it is, and it can do a lot of good things if we need it. And we will — we will have it all completed, signing it in just a little while. Right after I'm finished with this conference, I'll be signing it. It's prepared to go. So we will be invoking the Defense Production Act.
«Read the rest of this article»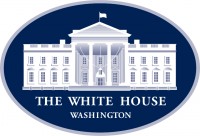 Washington, D.C. – Today, Wednesday, February 5th, 2020 House Democrats' sham impeachment ended with the full vindication and exoneration of President Donald Trump by the Senate.

Press Secretary Stephanie Grisham issued the following statement in part:

The Senate voted to reject the baseless articles of impeachment, and only the President's political opponents—all Democrats, and one failed Republican presidential candidate—voted for the manufactured impeachment articles.
«Read the rest of this article»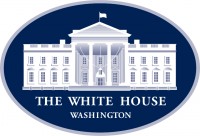 Washington, D.C. – THE PRESIDENT: Thank you very much. Thank you. Thank you very much.
Madam Speaker, Mr. Vice President, members of Congress, the First Lady of the United States — (applause) — and my fellow citizens:
Three years ago, we launched the great American comeback. Tonight, I stand before you to share the incredible results. Jobs are booming, incomes are soaring, poverty is plummeting, crime is falling, confidence is surging, and our country is thriving and highly respected again. (Applause.) America's enemies are on the run, America's fortunes are on the rise, and America's future is blazing bright.
«Read the rest of this article»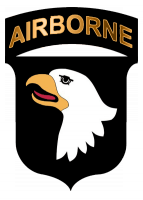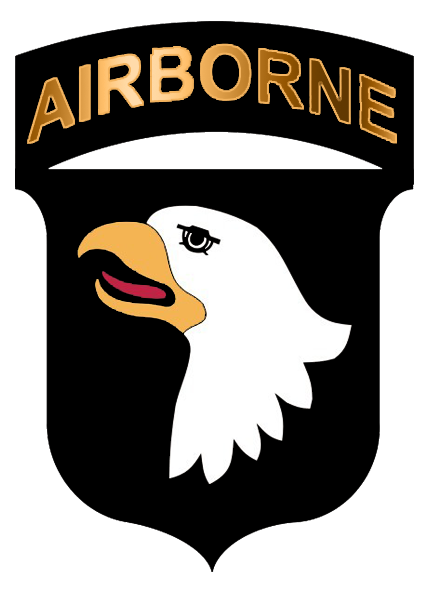 Bastogne, Belgium – Nearly a million people converged on the city of Bastogne to celebrate the 75th anniversary of the Battle of the Bulge victory, fought and won during World War II, with a parade, December 14th, 2019. The Bastogne parade was the physical embodiment of joy as visitors and locals commemorated the defeat of Nazi forces in the small town.
The 101st Airborne Division (Air Assault) sent more than 90 Soldiers to Belgium to march in the parade and participate in other ceremonies, as well as learn about the unit's history.
The Battle of the Bulge took place six months after D-day.
«Read the rest of this article»

Clarksville, TN – As Americans, we probably know more about World War II than any other war in our history. We have heard about D-Day from movies and stories told by our soldiers who landed on the beaches and parachuted into pastures and towns to fight for France. They fought and died to liberate men, women, and children from enemy forces.
«Read the rest of this article»