Topic: Dodge Ram

Clarksville, TN – Clarksville Police are asking for assistance identifying the owner of a pickup truck involved in a reported sexual assault occurring in the area of Walnut Street.
On Monday, January 29th, 2018, around noon, the suspect followed the victim to her residence and sexually assaulted her. The man is described as a white male in his 60's, Blue eyes, short cut gray hair, no facial hair, 185-200 lbs., and was wearing a black ball cap, blue jeans, black shirt, black tennis shoes, with a a grey/silver wristwatch.
«Read the rest of this article»

Clarksville, TN – According to the Clarksville Police Department, there have been three robberies of the Rite-Aid on Madison Street: (1) October 28th, 2017 at 9:55am; (2) November 14th, 2017 at 8:00pm; and (3) January 24th, 2018 at 8:45am.
In all cases a white male entered the store and passed a note demanding drugs from the pharmacist.
«Read the rest of this article»
A case of road rage resulted in a vehicle being struck by a 45 caliber handgun round.

Clarksville, TN – On Monday, January 8th, 2018, around 5:30pm, Clarksville Police received a call that a 28 year old man was shot at on Wilma Rudolph Boulevard by someone driving a dark colored Dodge Ram pickup.
After the man was shot at, he called 911, and followed the vehicle until told to discontinue by dispatchers. Officers located a vehicle matching the description provided by the victim and pulled over it over a few minutes later on Kraft Street.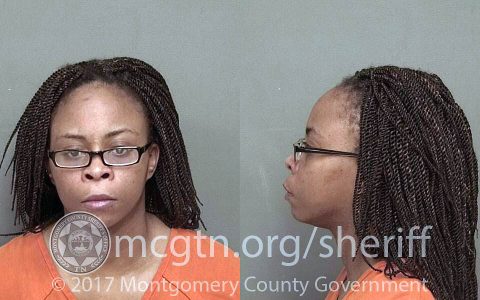 «Read the rest of this article»
Over Three-quarters of customers that haggled were successful in negotiating a discount.

Yonkers, NY – Consumer Reports latest survey of repair service satisfaction found the odds are consumers will be more satisfied with an independent repair shop than with a franchised new-car dealership.
The one automaker that outscored the independent shops was the electric carmaker Tesla, which earned high praise for its on-time repairs, courtesy, price, quality, and overall satisfaction. But part of Tesla's current success might be because it's new to the market, and it has a relatively small number of customers to satisfy compared with the established luxury brands. «Read the rest of this article»

Clarksville, TN – The Dodge Brand and Gary Mathews Motors will team up with Northwest High School for a Dodge Booster Club Fundraiser on April 12th, from 11:00am to 2:00pm in the school parking lot.
«Read the rest of this article»

Clarksville, TN – On Sunday, October 13th, 2013, Lathen Hogan of Chapmansboro, TN, driving a 2003 Dodge Ram pickup, ran a red light, while traveling North on Providence Boulevard, and struck a 2005 Chrysler Sebring, driven by Trevor Allen of Fort Campbell, KY, who was transported to Blanchfield Army Community Hospital (BACH).
The passenger, in the Sebring, was transported to Gateway Medical Center. «Read the rest of this article»
Audi and Cadillac make major jumps in Rankings

Yonkers, NY – A perfect storm of reliability problems has dropped Ford to next to last among the 28 car brands ranked in Consumer Reports 2012 Annual Auto Reliability Survey, while its luxury brand, Lincoln, placed just a notch higher. The findings were released today before the Automotive Press Association in Detroit.
Only two years ago, Ford was Detroit's poster child for reliability. It cracked the top 10 among brands in Consumer Reports predicted-reliability scores, with more than 90 percent of its models being average or better. This year the top seven spots are all held by Japanese brands. «Read the rest of this article»
Man on Probation for Long List of Drug, Theft and Burglary Charges Caught Braking the Law Again

Clarksville, TN – On August 21st, 2012, around 6:30pm, Clarksville Police were called to a business in the 1500 Block of Fort Campbell Boulevard for a vehicle burglary.
A 54 year old man was walking back to his Dodge Ram pickup when he spotted a stocky male rummaging through the bed of the truck. He yelled at the man, who made a hasty departure from the area, but not before the victim got a tag number and a detailed vehicle and suspect description.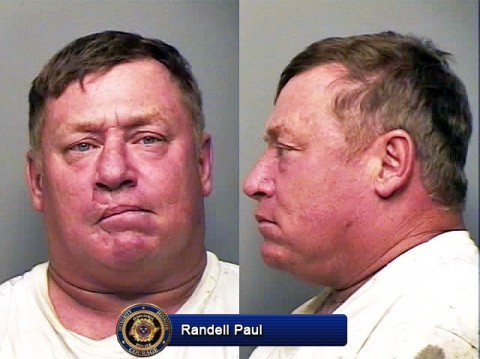 «Read the rest of this article»
Chrysler is recalling certain Model Year 2008-2011 Dodge Ram 4500 and 5500 vehicles. These vehicles may experence a weakening and fracture of the left ball studd on the tie rod resulting in the potential for loss of steering.
Consequence: Loss of steering control of the vehicle could increase the risk of a crash. «Read the rest of this article»
On June 22nd, around 11:26am, a 2002 GMC Dump Truck driven by Christopher Whitehead, 24, of Clarksville, collided with a 2008 Dodge Ram pickup driven by Jacob Young, 26 of Clarksville in the 1100 Block of Needmore Rd.  The preliminary  investigation indicates that two vehicles headed northbound on Needmore Rd were slowing down for a vehicle turning into a driveway when the Dump truck also traveling northbound attempted to stop, skidded into the oncoming lane and collided with the driver's side of the pickup truck which was traveling southbound.  Tentatively, it appears as though Jacob Young was ejected from the pickup onto the grassy surface; the passenger (name unknown) remained in the vehicle.
«Read the rest of this article»