Topic: Donnie Tyndall
Austin Peay (19-10 | 13-3 OVC) vs. Morehead State (13-16 | 7-9 OVC)
Thursday, February 27th, 2020 | 8:00pm CT
Clarksville, TN | Dunn Center

Clarksville, TN – The final week of the regular season sees the Austin Peay State University (APSU) men's basketball team hosting Morehead State in a must-win Senior Night affair, 8:00pm, Thursday night, February 26th, 2020 in the Dunn Center.
«Read the rest of this article»
UT Sports Information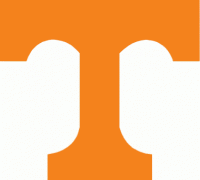 Knoxville, TN – The University of Tennessee announced today that it has terminated its employment agreement with head men's basketball coach Donnie Tyndall for cause. The decision was made based on information the university received during the NCAA's investigation of another institution.
The university concluded that Tyndall is highly likely to be found responsible for serious (e.g., Level I and/or Level II) violations of NCAA rules that occurred during his tenure as head men's basketball coach at another institution. «Read the rest of this article»
UT Vols Sports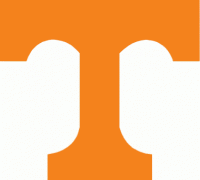 Knoxville, TN – Just three weeks remain until the Tennessee basketball team hosts Pikeville in exhibition action, marking the dawn of the Donnie Tyndall era on Rocky Top. The Volunteers continued preseason preparations Monday, powering through what has become the hardwood norm in Knoxville–a physical, fast-paced, high-intensity practice at Pratt Pavilion.
"We're making progress. Kids are working hard, and I've said that all summer long," Tyndall said. "Our attitude toward being coached, our receptiveness to being coached, has never been an issue. We certainly have deficiencies in other areas, but guys are competing and giving great effort."
«Read the rest of this article»
Morehead State vs. Austin Peay Governors
January 9th, 2013 | 7:00pm
Dave Aaron Arena/Dave Loos Court | Clarksville, TN

Clarksville, TN – Austin Peay will return home for the first time since mid-December, 7:00pm, Wednesday, when the Govs play host to Morehead State in their Ohio Valley Conference home opener.
«Read the rest of this article»
APSU Sports: Austin Peay Men's Basketball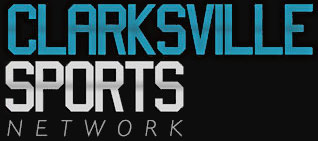 Clarksville, TN – With his team mired in a four-game losing streak, Austin Peay State University head coach Dave Loos turned to his bench for a spark, giving reserve guards Herdie Lawrence and Alton Williams their fifth and first career starts.
Unfortunately for Loos and the Austin Peay Governors, the extra spark would not be enough to keep the Govs from squandering a 4-point lead over the game's final three minutes as the Govs fell 52-48 to Morehead State Wednesday night.
«Read the rest of this article»
Austin Peay Men's Basketball vs. Morehead State
Wednesday, February 15th, 2012 | Tipoff: 7:00pm
Clarksville, TN | Arena: Dave Aaron Arena (7,257)

Clarksville, TN – Austin Peay certainly hasn't gotten to the point of hitting the panic button, but the Governors are in an unaccustomed spot heading down the regular-season stretch.
Historically, Austin Peay peaks in February. Since the mid-1990s the Govs have captured nearly 70 percent of their games in Feburary-March. The Govs find themselves entering Wednesday's 7:00pm game with Morehead State already owning a 0-3 February record.
«Read the rest of this article»
Austin Peay vs. Morehead State | December 31st, 2011
Ellis T. Johnson Arena | Morehead, KY

Morehead, KY – When you lose an iconic athletic figure in the Ohio Valley Conference it takes time to adjust.
Austin Peay experienced that when it lost Bubba Wells after the 1996-97 season and then Trenton Hassell after the 1999-2000 season.
Morehead State is now experiencing life without Kenneth Faried, who is now playing for the NBA's Denver Nuggets. After a slow start, Morehead State is beginning to adjust to life without the star center who ruled the boards during his four-season career.
«Read the rest of this article»
Courtesy: Ohio Valley Conference
Morehead State Earns OVC's Third NCAA Tournament Win in as Many Years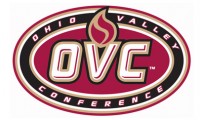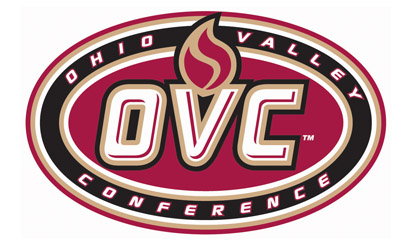 Denver, CO – On the verge of seeing his unheralded, 13th-seeded Morehead State program turn into something much more impressive, the coach could have called a play for his NBA-bound center or his guard who couldn't miss.
Instead, he decided to go with a dream.
Executing a play that came to his coach the night before, Morehead State's Demonte Harper dribbled patiently and watched the clock tick down. Then, he stepped up behind the 3-point line and swished the shot with 4.2 seconds left Thursday for a 62-61 victory over No. 4 Louisville and the first big upset of the NCAA tournament.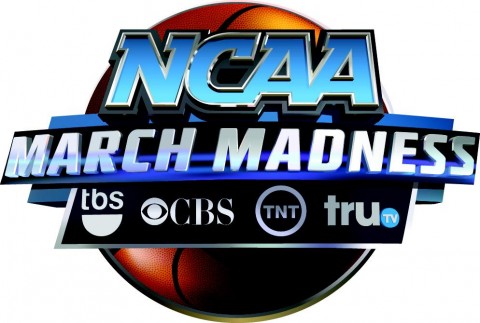 «Read the rest of this article»
APSU Men's Basketball
Close games almost guaranteed when Governors and Eagles battle

Morehead, KY – If it is Austin Peay and Morehead State, a close game almost is assured.
Three of the last four games have been decided in overtime, including the December 21st battle won by the Govs, 86-85, in Clarksville. Last year's game at Ellis T. Johnson Arena was decided in overtime. That will be the site of Saturday's 6:15 pm clash.
«Read the rest of this article»