Topic: Elderly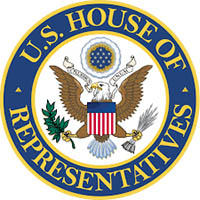 Washington, D.C. – U.S. Representative Mark Green (R-TN) and Rep. Tulsi Gabbard (D-HI) introduced a bipartisan resolution urging the U.S. Centers for Disease Control and Prevention (CDC) to make decisions based on science and revise its guidance prioritizing healthy workers over elderly Americans for distribution of the COVID-19 Coronavirus vaccine.
On Sunday, the CDC's Advisory Committee on Immunization Practices (ACIP) released guidance that allows 87 million essential workers to receive the vaccine before or at the same time as elderly Americans 65 years and older, including those with high-risk health complications.
«Read the rest of this article»
Nashville, TN – As Tennessee gradually emerges from its COVID-19 Coronavirus restrictions, the Tennessee Commission on Aging and Disability reminds older adults that they should continue to be vigilant about exposing themselves to the deadly COVID-19 Coronavirus.
«Read the rest of this article»
Tennessee Department of Human Services

Nashville, TN – The Tennessee Department of Human Services is recognizing World Elder Abuse Awareness Day (WEAAD) by releasing a new statewide plan to help improve the investigation and response of help to vulnerable adults.
This plan began two years ago when the Federal Administration for Community Living awarded TDHS a grant to establish a Coordinated Community Response (CCR) involving state and non-profit agencies that play a role in providing protective services.
«Read the rest of this article»

Clarksville, TN – The Clarksville Police Department is warning the public about criminals posing as sales representatives while taking advantage of Clarksville's elderly residents.
Although we only have two reported incidents in the last three years, it's possible that these types of incidents have gone unreported. This release is to make the public aware of such events.
«Read the rest of this article»
Dallas, TX – Older adults with limited mobility may lower their risk of heart attack and coronary death for every minute of physical activity, according to research in the Journal of the American Heart Association.
"Reducing time spent being sedentary even by engaging in low-intensity activities could have important cardiovascular benefits for older adults with mobility limitations," said Thomas W. Buford, Ph.D., senior author of the study and director of the Health Promotion Center of the University of Florida Institute on Aging in Gainesville, Florida.
«Read the rest of this article»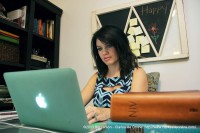 Clarksville, TN – Christmas. Full of romanticized ideals of what the world is, or should be. We are celebrating the birth of hope, of grace, and our forever King.
We are trying to find our proverbial Bing Crosby Christmas, but it's buried alive under mounds of defective string lights, years of disappointment, and the weight of our gritty reality: life is not as perfect as the cover of a 1955 Christmas album. «Read the rest of this article»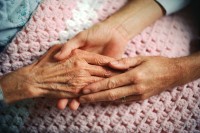 I hear a lot of talk about what Christians should do, what they are not doing enough of, and how they should behave. Even non-believers expect "more" from Christians. First of all, let me say, this is not a contest. People of all faiths do good works.
As Christians, we know that it is faith, not good works that offers us salvation. But we also know that we have a spiritual responsibility to help widows, orphans, prisoners, the poor, and the sick (among others).
Here's the catch though: Christians can be very, very humble! When I first began my walk in Christ, I would thank the pastors and other church staff and would get a lackluster response (or so I felt). «Read the rest of this article»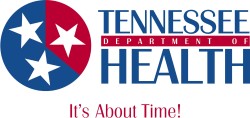 Nashville, TN – Tennessee's Department of Health and Department of Agriculture are urging Tennesseans, including horse owners and veterinarians, to be on the alert for the re-emergence of viruses transmitted by mosquitoes.
As many states are experiencing one of the largest outbreaks of West Nile virus in recent years, Tennessee is beginning to see cases in humans and horses. In Tennessee, most human WNV cases occur in August and September, and so far this summer, there have been six human cases reported in the state.
«Read the rest of this article»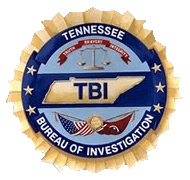 Nashville, TN – The Tennessee Bureau of Investigation today released the first-ever study of crimes against the elderly as reported by Tennessee law enforcement agencies through the Tennessee Incident Based Reporting System (TIBRS) from 2009 through 2011.
The report is an analysis of Group A offenses classified as crimes against persons and crimes against property where the victim of the crime was age 65 or older.
«Read the rest of this article»
Tennesseans Urged to Make Plans, Stock Supplies for Ice and Snow Conditions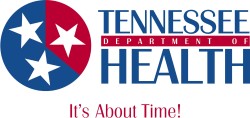 Nashville, TN – Winter weather in Tennessee can change quickly and leave residents dealing with the dangers posed by snow, ice and sub-freezing temperatures.
As part of our ongoing efforts to encourage emergency preparedness, the Tennessee Department of Health, Department of Safety and Homeland Security and the Tennessee Emergency Management Agency are urging Tennesseans to prepare now to stay safe and healthy during wintry weather. «Read the rest of this article»