Topic: Election 2020
Written by Jimmy Bagwell, P.E.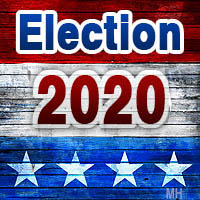 Clarksville, TN – "As a licensed Professional Engineer with over 14 years experience in the private sector and with the Clarksville Street Department, Jeff Bryant has the technical knowledge and experience necessary to fulfill the duties of Montgomery County Highway Supervisor."
"Every day, Jeff addresses important issues related to roadway design and maintenance, traffic patterns, zoning, and storm water. Jeff has a thorough understanding of these issues and recognizes the major impact they have on the continuing growth of Montgomery County."
«Read the rest of this article»
Clarksville, TN – On Monday, July 13th, 2020, Wendy J. Davis announced her candidacy for the Office of Montgomery County Circuit Court Clerk. Davis is a 24-year employee of the Circuit Court Office, with 18 of those as the Chief Deputy Clerk.
Davis has been a Clarksville resident since 1979, after her father was stationed at Fort Campbell, and has called Montgomery County home ever since. She graduated from Northwest High School in 1990 and in 1996 began her career with the Circuit Court Clerk's Office.
«Read the rest of this article»
Letter to the Editor
Written by Richard Reason Garrett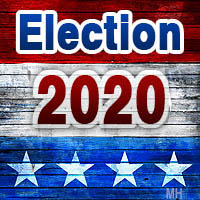 Clarksville, TN – I want to go on record as endorsing Jeff Bryant for the office of Montgomery County Highway Supervisor. Jeff has worked effectively in the Clarksville Street Department for several years.
He brings excellent credentials to this position as a Tennessee State Licensed Professional Engineer. Mr. Bryant is also very knowledgeable about zoning, traffic flow, smart growth, storm water systems, and leveraging technology to analyze potential problems and provide cost effective, long-term solutions.
«Read the rest of this article»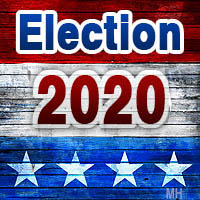 Clarksville, TN – Jeff Bryant, a Montgomery County native, has announced his candidacy for Montgomery County Highway Supervisor, where he will be running as a Republican against Kevin Griffy in the March 3rd Primary.
Bryant is a graduate of Montgomery Central High School, and attended the University of Tennessee at Martin where he walked on as a member of the Skyhawk Football team. He graduated in 2005 with his Bachelor's of Science in Engineering and immediately secured employment with Clarksville's own DBS and Associates Engineering.
«Read the rest of this article»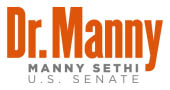 Nashville, TN – Dr. Manny Sethi, conservative Republican candidate for U.S. Senate, announced that his campaign raised over $500,000 this past quarter and will show nearly $2 million cash-on-hand in his campaign's financial disclosure to the Federal Election Commission due January 31st.
Since June, this campaign has amassed nearly 7,000 donors, from all 95 counties and all 50 states, with a median donation of $25.00.
«Read the rest of this article»