Topic: Ellen Taylor

Clarksville, TN – On a July afternoon in 1914, more than 75 people crowded into a house on Madison Street for a meeting of the newly established Clarksville Equal Suffrage League.
The women who joined the league that afternoon spent the next six years facing ridicule and threats of violence in the pursuit of their goal – earning women the right to vote.
«Read the rest of this article»
Austin Peay State University (APSU)

Clarksville, TN – After Ellen Taylor walked into the room, she nudged her desk slightly to face the center of the classroom. The move, whether conscious or unconscious, signaled something intrinsic to the class that was about to start.
Taylor was ready to share. Her classmates were ready to share.
«Read the rest of this article»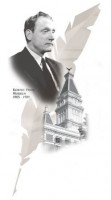 Clarksville, TN – Ellen Taylor, a Master Clinician in the Martha Dickerson Ericksson College of Education and former President of the Felix G. Woodward Library Society, introduced Sue Freeman Culverhouse to approximately 100 attendees of the Thursday luncheon for Clarksville Writers' Conference 2014 at the Morgan University Center of Austin Peay State University. Describing Sue's teaching music at Watauga Elementary School in Ridgetop, Tennessee, Mrs. Taylor said that until one has had 55 kindergarten students playing xylophones at one time, no one can imagine the life of a music teacher.
Taking the podium, Culverhouse spoke on her book, Tennessee Literary Luminaries: From Cormac McCarthy to Robert Penn Warren (The History Press, 2013). Tennessee Literary Luminaries which features biographies of renown Tennessee authors Robert Penn Warren, Alex Haley, Peter Taylor, Eleanor Ross Taylor, Cormac McCarthy, William Gay, Bud Willis, Alice Randall, A. Scott Pearson, Amy Greene and Marshall Chapman.
«Read the rest of this article»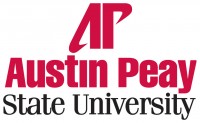 Clarksville, TN – Several faculty and staff members at Austin Peay State University announce their recent professional and scholarly activities.
Dr. Clark Maddux, associate professor of early American literature, was elected recently as president of the APSU Woodward Library Society. Ellen Taylor in the College of Education was elected vice president. «Read the rest of this article»

Montgomery County, TN – Six Clarksville-Montgomery County high schools will compete in this year's annual Battle of the Books, which will be held at 10:00am on Wednesday, April 6th, 2011 at the Clarksville Public Library. Each school will field of team of their top three competitors from school battles to win the coveted "Limo Lunch" prize. «Read the rest of this article»