Topic: Emmanuel Family Life Center
Local Business Newcomer Provides Networking Opportunity And Community Connection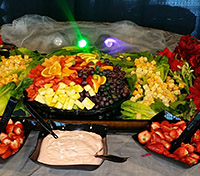 Clarksville, TN – Essie Saulman is no ordinary small business owner. A military spouse married to an Army combat veteran who is now retired, she is a relative newcomer to the Clarksville business community.
After deciding on Clarksville as a perfect retirement residence, Saulman desired to do something meaningful with her creative skills and ability, she decided to enter into the catering business in February 2014 and soon recognized how a thriving business community can contribute to a healthy local economy.
She is the sole proprietor, owner and operator of Exquisite Creations Wedding & Catering and since residing in Clarksville has established a tremendous repore with a number of other local business owners.
«Read the rest of this article»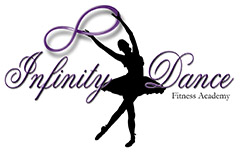 Clarksville, TN – The Infinity Dance Fitness Academy (IDFA) conducted its first one-week dance camp July 27th-31st, 2015 at the Emmanuel Family Life Center. The IDFA Dance Camp was fun and exciting for the campers while creating a positive and empowering environment which allowed the campers to explore the art of dance i.
The 1st Annual IDFA Dance Camp had thirty campers ages 5-17. The campers received instruction in several disciplines of dance to include ballet, tap, jazz, lyrical, hip hop, belly dance and liturgical.
«Read the rest of this article»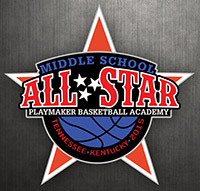 Clarksville, TN – "One, two, three, hard work!" Those words were shouted from center court in the Emmanuel Family Life Center Sunday afternoon by Terry Boykin, founder of the Playmaker Basketball Academy, and 24 huddled middle school basketball players after an intense, fast paced scrimmage.
The players were 24 of the 48 total middle school boys and girls basketball players selected from six different counties in Tennessee and Kentucky, to train and compete in the first annual Playmaker Basketball Academy TN/KY Middle School All-Star Game.
«Read the rest of this article»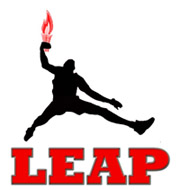 Clarksville, TN – Saturday, January 31st, 2015 marked the 2nd Annual LEAP Gala Celebrating Youth Development at the Emmanuel Family Life Center. Clarksville  Mayor Kim McMillan issued a proclamation with was delivered by City Councilwoman Wanda Smith designating January 31st Youth Development Day and urging those is the Clarksville community to take time on this day to acknowledge the work of the LEAP Organization in making a positive impact on youth in our community.
The Gala opened with a string musical ensemble by the Brio Strings as guests were greeted, seated, and served by youth and mentors. Other entertainment included performances by West Creek High School Step Team, the Distinguished Steppers Unlimited, Mercedes Johnson singing "Confidence" by Tasha Cobb, and a Youth Fashion Show organized by Sharon Edwards featuring fashions from local designers ELO.
«Read the rest of this article»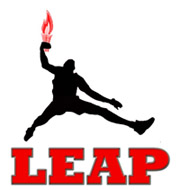 Clarksville, TN – On January 25th, 2014 at 4:00pm the Leap Organization will be hosting a Charity Fashion Show Gala at the Emmanuel Family Life Center located at 303 Fairview Lane. In addition to youth modeling locally designed attire and formal wear, elected officials, pastors, and community leaders will also rip the runway.
There will be a catered meal served by youth for guests along with a silent auction featuring baskets containing gift cards, perfumes, sporting goods/memorabilia, vacations, and much more.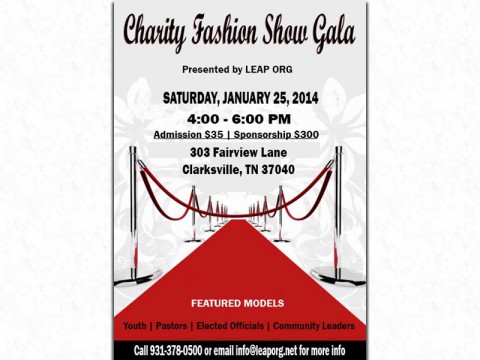 «Read the rest of this article»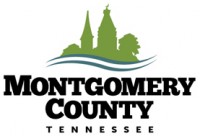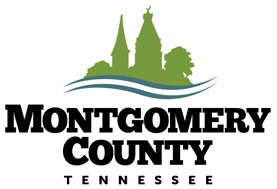 Clarksville TN –  February is American Heart Month, and the Montgomery County EMS will show their support by temporarily changing their uniform shirts to red for the entire month.
On February 1st, the American Heart Association marks the 10th year of their "Go Red for Women" movement.  While there has been significant progress in the fight against heart disease, there's still a long way to go. «Read the rest of this article»

Clarksville, TN – Youth enrolled in the LEAP Intern program welcome Attorney Joe Sweeten to the Emmanuel Family Life Center. As part of their continued service to the community, the youth have begun reaching out to businesses occupying space within the Emmanuel Center to assist with moving in and getting settled.
«Read the rest of this article»
Clarksville, TN – On January 14th, 2012 the Emmanuel Family Life Center opens its kitchen for youth enrolled in the LEAP Intern Program to prepare a meal to feed the homeless. Mentor, Renita Garrett recognized an opportunity to use her skill in cooking to not only teach youth monthly how to prepare various meals, but also feed those in need.
Renita took the initiative to reach out to Loaves and Fishes to coordinate partnering with them to distribute the beef stew that the youth prepared.
Clarksville, TN – On January 8th, 2012, members of First Missionary Baptist Church served a buffet style meal to the homeless and other members of the Clarksville community in need at the Emmanuel Family Life Center.
"Church is more than meeting once a week in a building. Our goal is to use outreach programs to show the love of Christ as we minister to people's natural needs while at the same time planting seeds to minister to their spiritual needs" commented FMBC member Kimberly Wiggins.
«Read the rest of this article»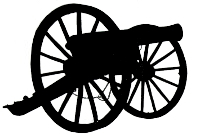 Clarksville, TN – The Friends of Fort Defiance would like to invite you to a Civil War Ball in support of the Fort Defiance Interpretive and Visitors Center, a beautiful facility located on the site of Fort Defiance's earth works in Clarksville. It recently was opened in April of 2011. If you have not had the opportunity to visit there as yet, we encourage you to do so. It is truly an impressive facility.
The Civil War Ball will be held on January 14th from 6:00pm to 10:00pm.
«Read the rest of this article»