Topic: EMS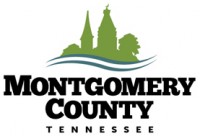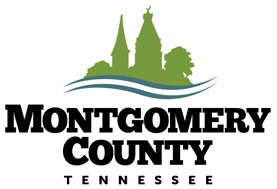 Montgomery County, TN – According to Montgomery County Emergency Medical Services (EMS), there were two reported cases of carbon monoxide poisoning today resulting from the use of a generator in an enclosed area.
"Based on today's incidents, we felt it was important to put out a message to help our residents understand the real and deadly effects of carbon monoxide poisoning," stated EMS Operations Chief Chris Proctor.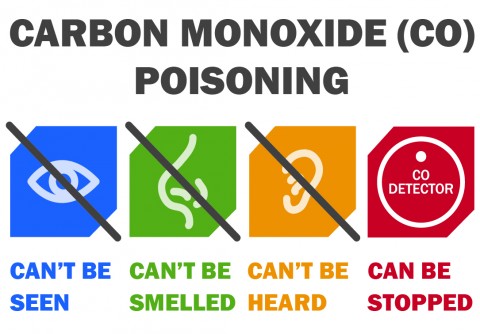 «Read the rest of this article»
Circulation: Cardiovascular Quality and Outcomes Journal Report
Dallas, TX – Out-of-hospital cardiac arrest was the third leading cause of "health loss due to disease" in the United States behind ischemic heart disease and low back/neck pain in 2016, according to new research in Circulation: Cardiovascular Quality and Outcomes, an American Heart Association journal.
This groundbreaking study is the first to estimate disability-adjusted life years (DALY) – which measures the sum of years of life lost prematurely and years lived with disability due to a disease – among those who experienced non-traumatic out-of-hospital cardiac arrest in the United States.
«Read the rest of this article»
Clarksville Police Department (CPD)

Clarksville, TN – Clarksville Police report the massive search for missing 13 Year Old Autistic Child Reese came to a conclusion with a positive outcome.
After four hours of intense search operations by multiple agencies utilizing drones, helicopter, K-9, 4-wheelers, and searchers on foot, the 13 year old was located, safe and unharmed around 2:21pm, Thursday, February 15th, 2019.
«Read the rest of this article»
Written by Maria Yager
Blanchfield Army Community Hospital Public Affairs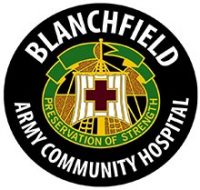 Fort Campbell, KY – Officials from Blanchfield Army Community Hospital, Fort Campbell and the local community held a Sexual Assault and Domestic Violence Summit February 6th to 8th to examine processes and protocols used when responding to reports of sexual assault and domestic violence.
"Domestic violence and sexual assault are still happening and there is absolutely no room for it," said Brig. Gen. Todd Royar, deputy commanding general for support, 101st Airborne Division (Air Assault), to more than 100 summit participants, which included first responders, medical personnel, victim advocates, military and civil law enforcement officials, social workers and counselors, staff judge advocates and civic officials from surrounding communities.
«Read the rest of this article»
Clarksville Police Department

Clarksville, TN – Around 1:00pm today, Monday, June 4th, 2018 a woman in her 60s driving a Ford Explorer on Madison Street turned onto the parking lot of the Family Dollar located at 1475 Madison Street, tried to apply the brakes and for an unknown reason, the vehicle would not stop and crashed into the building.
There was damage to the interior and exterior of the building.
«Read the rest of this article»

Clarksville, TN – On Thursday, January 19th, 2018, Clarksville Police Chief Al Ansley recognized three officers for their actions during emergency situations, presenting each with a Lifesaving Award. The Lifesaving award is given to officers whose direct actions saves or extends the life of another person.
The officers receiving the awards were Sgt Johnny Ferguson, Officer Michael Blackwell, and Officer Brandan Hendricks. The awards were present for the following actions.
«Read the rest of this article»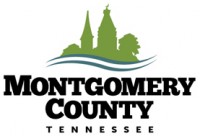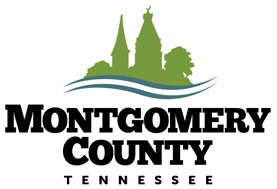 Clarksville, TN – Multiple agencies in Montgomery County responded to a house fire in Woodlawn on Friday, December 29th, 2017.
The fire at 2150 Jim Taylor Road was reported to 911 at 7:50am.
The house was fully involved when Woodlawn Volunteer Fire, the Montgomery County Sheriff's Office, and Emergency Medical Services arrived on scene.
«Read the rest of this article»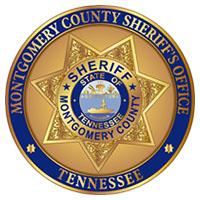 Clarksville, TN – Seven local first responders were presented the Lifesaver Award by Montgomery County Mayor Jim Durrett during the December formal commission meeting for saving the life of a 4-week-old baby.
Emergency Medical Services Chief Jimmie Edwards recounted the events of November 3rd, 2017 when Jason and Allison Fenske called 911 after their infant girl Charlie stopped breathing.
According to doctors, Charlie suffered from pediatric ventricular fibrillation cardiac arrest. There are only five known documented cases where infants have survived this condition.
«Read the rest of this article»

Clarksville, TN – On Monday, November 20th, 2017, around 4:08pm, Clarksville Police and EMS responded to a 911 call in reference to a man who was at 201 Mitchell Street and had been shot.
When officers arrived on scene, they found a male in his 20s, on the front porch of 201 Mitchell Street, who had sustained a gunshot wound to his upper body. The man was taken by ambulance to Tennova Healthcare in extremely critical condition.
«Read the rest of this article»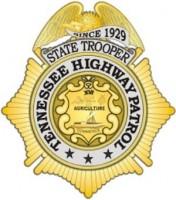 Nashville, TN – On October 25th, 2017 Trooper Russell Bernard of the Tennessee Highway Patrol (THP) was dispatched to an injury crash involving a vehicle that struck a deer. During the crash, the driver of the vehicle sustained life threatening injuries that required immediate action by Trooper Bernard.
Trooper Bernard was advised by THP dispatch that a vehicle had struck a deer on I-40 in Dickson County. When Trooper Bernard arrived on the scene, he observed the driver of the crashed vehicle bleeding heavily from a large puncture wound on the left side of her neck.
«Read the rest of this article»