Topic: Firearms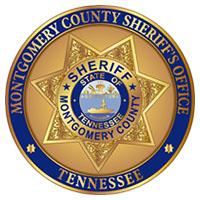 Clarksville, TN – The 19th Judicial District Drug Task Force and the Montgomery County Sheriff's Office Crime Suppression Unit have arrested a man and two women on drug, weapons, and theft charges.
While carrying out a search warrant in the 2000 block of Broome Road, agents and deputies discovered 34 firearms, marijuana, assorted pills, drug paraphernalia, and more than 15 pounds of methamphetamine with a street value of approximately $190,000 dollars. Agents also recovered approximately $72,000 in cash during the course of their investigation.
«Read the rest of this article»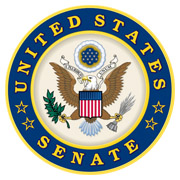 Washington, D.C. – For far too long, organizations like Planned Parenthood have targeted vulnerable women and pressured them to make life and death medical decisions without informed consent.
This week, I introduced The Woman's Right to Know Act which protects the health and safety of women and children by establishing long-overdue standards for the predatory abortion industry. Read more about my action to protect the sanctity of life here.
«Read the rest of this article»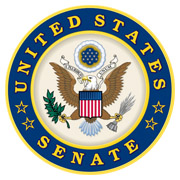 Washington, D.C. – Senators Marsha Blackburn (R-Tennessee), Tom Cotton (R-Arkansas), Joni Ernst (R-Iowa), Thom Tillis (R-North Carolina), and Josh Hawley (R-Missouri) introduced the Illegal Alien NICS Alert Act.
The bill would require the National Instant Criminal Background Check system (NICS) to notify U.S. Immigration and Customs Enforcement (ICE) and relevant local law enforcement when a firearm transferee is illegally present in the United States.
«Read the rest of this article»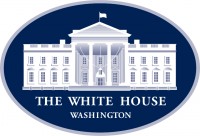 Washington, D.C. – PRESIDENT JOE BIDEN: Thank you, Kamala — Madam Vice President. Thank you very much.

You know, we're joined today by the Attorney General, Merrick Garland, who I've asked to prioritize gun violence. It's also good to see the Second Gentleman, who is here. And it's good to see the First Lady, Dr. Jill Biden, who cares deeply about this issue as well.
«Read the rest of this article»
Franklin, TN – The Bureau of Alcohol, Tobacco, Firearms, and Explosives in conjunction with the Franklin Police Department and the National Shooting Sports Foundation (NSSF), the trade association for the firearms industry, are offering a reward for information leading to the arrest and conviction for those responsible for the theft of firearms from Franklin Gun Shop, a federal firearm licensee (FFL).
On January 28th, 2021, Franklin Gun Shop FFL, 1214 Lakeview Drive, Franklin, Tennessee, was burglarized where approximately 41 firearms were reported stolen to the Franklin Police Department.
«Read the rest of this article»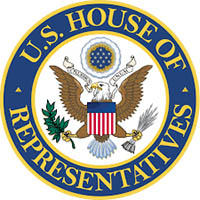 Washington, D.C. – On Tuesday, December 21st, 2020, U.S. Representative Mark Green sent a letter to the Bureau of Alcohol, Tobacco, Firearms and Explosives (ATF) expressing grave concerns over a new notice in the Federal Register declaring the Bureau's intention to impose regulations on stabilizing braces for firearms:
Representative Green said: "ATF's guidance on this action infringes on the 2nd Amendment rights of all Americans. This notice is a reckless example of bureaucratic overreach at the expense of law-abiding American gun owners, and could be the first step in a significant assault on our freedoms. I am demanding answers, and I urge ATF to rescind this notice immediately."
«Read the rest of this article»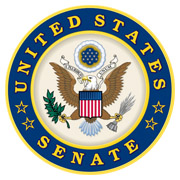 Washington, D.C. – On Wednesday, August 5th, 2020, Senators Marsha Blackburn (R-Tenn.) Tom Cotton (R-Ark.), and Kelly Loeffler (R-Ga.), introduced the Protect Our Prosecutors and Judges Act, a bill that expands the Law Enforcement Officers Safety Act—which allows current and retired LEOs to carry concealed firearms—to include current and retired state, local, and federal prosecutors, as well as federal judges.
"Right now, law enforcement officials are facing increased threats to their safety just for doing their jobs," said Senator Blackburn.
«Read the rest of this article»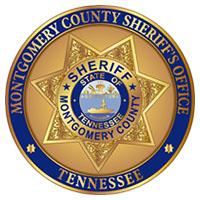 Clarksville, TN – The Montgomery County Sheriff's Office with the assistance of the Clarksville Police Department and Tennessee Highway Patrol apprehended three adults and two juveniles in connection to a gun store burglary.
The burglary occurred at JMC Firearms in Paris, Tennessee at approximately 4:28am on Monday, March 16th, 2020. The suspect vehicle was pursued by the Stewart County Sheriff's Office and was picked up by Montgomery County Deputies at the Stewart and Montgomery County line on Dover Road. Deputies effectively deployed spike strips as the vehicle continued east on Dover Road.
«Read the rest of this article»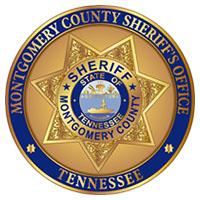 Clarksville, TN – The Montgomery County Sheriff's Office (MCSO) recovered over $200,000 in stolen property and arrested four suspects involved in a two state crime spree.
The MCSO received a tip from the Hopkinsville Police Department that property stolen from General Steel in Hopkinsville, Kentucky was located at a residence in the 2500 block of Rawlings Road in Woodlawn, Tennessee.
Patrol deputies and investigators searched the property and located two commercial work trucks, an enclosed trailer, and an ATV.
«Read the rest of this article»

Clarksville, TN – Clarksville Police report a 59 year old man, Rogelio Demoura, has been arrested after making repeated threats to a local church and its members. Church members were providing food, clothing and money assistance to Demoura after he was evicted from his residence.
Demoura came to the church on December 4th, 2019 and requested more assistance, at which time, he was made aware that additional funds were not available.
«Read the rest of this article»