Topic: Gateway Stage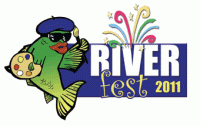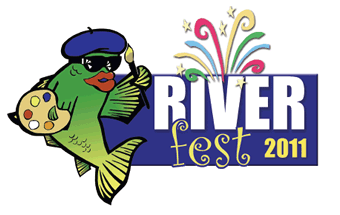 Clarksville, TN – The 2011 Riverfest Festival kicks off this afternoon with weather that can only be described as absolutely perfect; temperatures are expected to be upper 70's, low 80's. Now in its 24th year, the free festival held on the banks of the Cumberland River celebrates Clarksville's river heritage.
Riverfest runs Friday September 8th – Saturday, September 9th and features six stages of entertainment, art exhibits, crafts, vendors, delicious food; and fun for the entire family. «Read the rest of this article»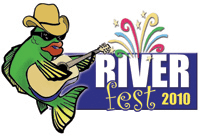 The 23rd annual Riverfest Celebration, kicked off Friday night, September 10th at 5:00pm.  This free, two day music and arts festival features three stages of a variety of local, regional and nationally-known entertainers, delicious food, and fun for the entire family.
Exit Right hit the Gateway Stage at 7:00pm to a large crowd. The band played until 8:00pm to a cheering audience.
Come join the City of Clarksville as they celebrate Clarksville's river heritage Saturday night along the banks of the Cumberland river. For more information, checkout Clarksville Online's detailed article on Riverfest 2010. You can also visit www.clarksvilleriverfest.com.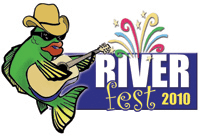 Alternative-rock band, Pure Star Movement will be performing on the Gateway Stage at 8:00pm at this year's Riverfest Celebration. Riverfest is a free festival that celebrates the river heritage of Clarksville, Tennessee.
Pure Star Movement is a rock band with a distinct sound.  The group blends powerhouse vocals, with an alternative rock guitar driven sound, adding "urban chopped drumming," and epic string arrangements that are only heard in movie film scores.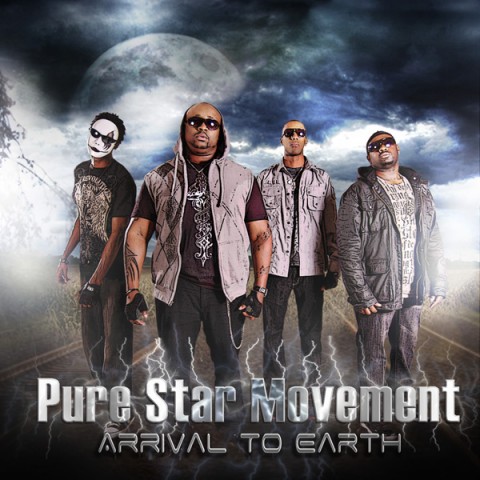 «Read the rest of this article»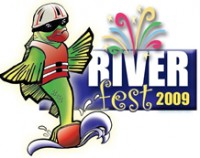 The weather on the second day of Riverfest turned out to be just as good as on the first. The full day of entertainment and wholesome family fun kicked off early with the Riverfest Regatta. The Regatta featured 26 teams racing custom made boats all crafted entirely from corrugated cardboard, Duct Tape, Silicone Sealant, Construction Adhesive, and paint.
This has to be one of the funnest events to watch during the entire festival. The shoreline was packed with people all on hand to cheer on their favorite teams.
«Read the rest of this article»

Make plans to be at the 22nd Annual Riverfest Celebration this coming weekend! It is going to be a weekend of great fun for the entire family. Festivities begin Friday night at 5p.m. with a tribute to our military and victims of the September 11 tragedy. The 101st Airborne Division Band will play and a moment of silence will be acknowledged. «Read the rest of this article»