Topic: Gay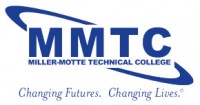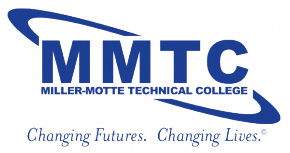 Clarksville, TN – Counselors from each Montgomery County high school were treated to lunch  and information. Suicide Prevention Among LGBT (Lesbian, Gay, Bisexual and Transgendered) Youth was presented by Stephanie Chadwell of Tennessee Lives Count.
Ms. Chadwell encouraged recognition and acknowledgement of student's feelings and suggested that the counselors provide a safe environment for these students to come and discuss their feelings and concerns.
«Read the rest of this article»
Forty years ago, patrons and supporters of the Stonewall Inn in New York City resisted police harassment that had become all too common for members of the lesbian, gay, bisexual, and transgender (LGBT) community. Out of this resistance, the LGBT rights movement in America was born. During LGBT Pride Month, we commemorate the events of June 1969 and commit to achieving equal justice under law for LGBT Americans.
LGBT Americans have made, and continue to make, great and lasting contributions that continue to strengthen the fabric of American society. There are many well-respected LGBT leaders in all professional fields, including the arts and business communities. LGBT Americans also mobilized the Nation to respond to the domestic HIV/AIDS epidemic and have played a vital role in broadening this country's response to the HIV pandemic.
Due in no small part to the determination and dedication of the LGBT rights movement, more LGBT Americans are living their lives openly today than ever before. I am proud to be the first President to appoint openly LGBT candidates to Senate-confirmed positions in the first 100 days of an Administration. These individuals embody the best qualities we seek in public servants, and across my Administration — in both the White House and the Federal agencies — openly LGBT employees are doing their jobs with distinction and professionalism. «Read the rest of this article»
MBLGTACC, an acronym of inane size and somewhat obscure meaning. In full terms, it stands for Mid-western Bisexual, Lesbian, Gay, Transgendered and Allied Collegiate Conference. Whew, almost a full line, but I did mention inane size.
Some time ago the APSU Gay-Straight Alliance decided to attend this conference, which has affectionately become known as the alphabet soup people conference, or somewhat more quickly as the big gay conference.
So, at 2 a.m.  in the morning on Saturday, I find myself reflecting on the first day of the conference, or really the first evening. I remember my first distinct impression after our six hour or so drive to lovely but somewhat frigid Bloomington, Indiana was "Sacre merde. This place is (expletive) huge."
«Read the rest of this article»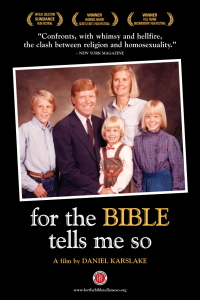 My wife has a book that I have intended to read for years, but never found the time, "What the Bible REALLY says about Homosexuality." Then I saw this movie available on Netflix, "For the Bible Tells me So" , and thought at this point in my life, I'm much more likely to get a quick movie in than to read a book.
The movie introduces you to several families that have two things in common 1) strong religious ties, and 2) a family member that is a homosexual. Director Daniel Karslake's selection of families with different backgrounds is sure to connect with a variety of viewers. Theres a Midwest lawyer and stay at home mother that are Lutheran; a African American couple from North Carolina who are ministers in a AME church; there a Episcopalian elderly white couple from blue collar rural Kentucky (no spoiler here but their child was the first openly Gay bishop in the Anglican church, Gene Robinson); a single middle class mother, and a long time politician Dick Gephardt and his family.
«Read the rest of this article»
Stacey Campfield (R, Knoxville), a self-described Christian and one of the more colorful members of the Tennessee House of Representatives, recently introduced what many have viewed as an extremely confusing bill regarding that which he most eloquently describes in his blog as "what should not be taught in our schools." This bill, HB2997, requests the amendment of the Tennessee State Code to prohibit "any instruction or materials discussing sexual orientation other than heterosexuality" in elementary and middle schools.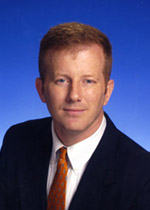 Campfield (at right), during his short tenure in the House, has gained a reputation for introducing controversial, if not peculiar, legislation that many view as antagonistic and bizarre. His past history of failed attempts to limit academic freedom are also well known. In 2005, he introduced HB0432, which was an attempt to limit instructional content by specifically denying classroom teachers the opportunity to express their own personal beliefs with regards to the material that they present. At the same time, Campfield made it clear that he felt as though students should have the right to "speak without fear of hurting their grades." Many view this as an attempt to legitimatize the rights of free speech for students, but to limit them for classroom instructors.
Last year, Campfield has introduced legislation calling for the removal of the sales tax on food, replacing the lost revenue to the state with additional taxes on pornography. As a Christian, he justifies the potential for financial gain through the taxation of an industry that many of his fellow Christians would call immoral, by defining it as a "luxury item." Many viewed this legislation as an attempt to give good reason for the sale of pornographic materials and the peddling of human flesh through a motive to fill the State's coffers. «Read the rest of this article»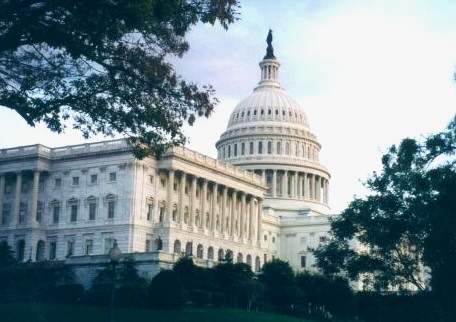 How many perfectly good pieces of legislation have faded to oblivion by virtue of being "attached" to an unpopular bill doomed for failure.
Such is the case with the hate crimes bill, familiar to many as the Matthew Shepard bill, a meticulously drafted act that would have categorized crimes based on gender identity or sexual orientation as hate crimes. Matthew Shepard was a young, gay university student in Wyoming who was beaten into a coma and subsequently died.
The Matthew Shepard Bill was a bill whose time had not only come but was terribly overdue, but being incorporated into a package of military spending (i.e. Iraq War funding) resulted in a kill on the battlefield of equal rights and civil liberties. Matthew Shepard and gays across America have become casualties of war. «Read the rest of this article»

On December 1, the Austin Peay State University Gay-Straight Alliance will sponsor Day Without Art 2006. The event will be held in front of Trahern Gallery in the Trahern Building at Austin Peay State University. The community at large is welcome to attend. Day Without Art coincides with World AIDS Day and launches each year on the first day of December. Day Without Art culminates in an annual observance that publicly unites individuals and organizations around the world on the impact of HIV/AIDS, while simultaneously fostering AIDS awareness. 
A day without the art work that one is used to viewing on campus on a daily basis is a silent, yet poignant vigil to those who have died, or been infected from the disease. World AIDS Day bills itself as "one of the most successful international days with activities taking place in almost all countries at the national and local levels." The theme for 2006, according to www.worldaidsday.org, will be: "Stop AIDS, Keep the Promise." «Read the rest of this article»