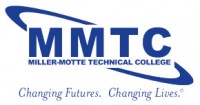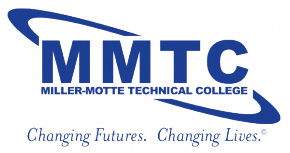 Clarksville, TN – Counselors from each Montgomery County high school were treated to lunch  and information. Suicide Prevention Among LGBT (Lesbian, Gay, Bisexual and Transgendered) Youth was presented by Stephanie Chadwell of Tennessee Lives Count.
Ms. Chadwell encouraged recognition and acknowledgement of student's feelings and suggested that the counselors provide a safe environment for these students to come and discuss their feelings and concerns.
She pointed out behaviors and comments to watch for and suggested that each school recognize that there is a need to reach out to these students.
Signs of Teen Dating Violence was the second topic at the luncheon and was presented by Aretha Tanner of ReNewed Image. Ms. Tanner pointed out that teen dating violence can affect students from any socio-economic background, race and gender.
Maria Scott is the High School Presenter for Miller-Motte and the organizer of the event. "We are so excited to offer this opportunity to the CMCSS high school counselors. We wanted to provide information to the counselors that would benefit the high schoolers in our community. Holding this luncheon is a way that all the CMCSS Guidance Counselors could receive the same information at the same time for maximum benefit to our youth."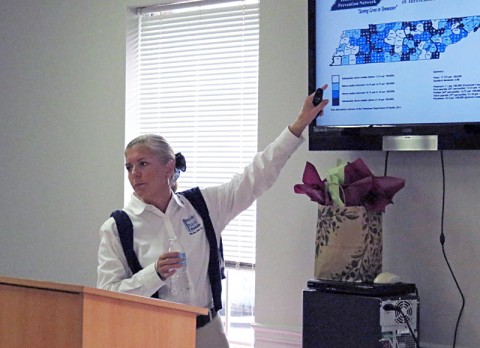 Last year at the luncheon the topic was the "Choking Game." This is a game that many parents and professionals do not know about and can result in death.
Miller-Motte is dedicated to education. Education does not only involve Miller-Motte's students, but also the community and other education specialists. By providing platforms for topics that affect the well being of our high school youth, MMTC believes that conversations can and will be started and lives will be changed.
Miller-Motte's is committed to the community and it's student and their motto, "Changing Futures. Changing Lives," are not just words or a slogan, it's what they do.
About Miller-Motte Technical College
Miller-Motte Technical College is a reputable leader in private career education. Our core mission is to provide students with an education delivering real-life career skills and dedicated placement assistance to successfully start their new career. Miller-Motte offers Associate Degrees, Diplomas and Certificates in fields including: Healthcare, Respiratory Therapy, Polysomnography, Cosmetology, Massage Therapy, and Network Administration.
Please visit us online at www.miller-motte.com for more information.
At Miller-Motte Technical College, We Change Futures, We Change Lives!