Topic: General Assembly
Nashville, TN – The Comptroller's Office of Research and Education Accountability (OREA) has released a new report on corporal punishment in Tennessee public schools, including an analysis of its use for students with disabilities.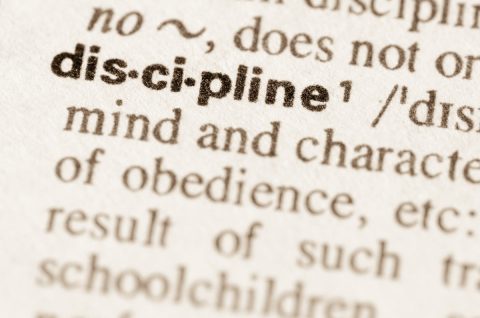 «Read the rest of this article»
Nashville, TN – Tennessee Department of Labor & Workforce Development Acting Commissioner Burns Phillips announced that the 108th General Assembly passed legislation that continues the funding of unemployment benefits for spouses of military personnel who leave their jobs to transfer to a new assignment.
Funding for the program for the current fiscal year was nearly exhausted, prompting the legislative action.
"We're pleased the General Assembly approved appropriation for this benefit to trailing spouses for the remainder of this fiscal year as well as for the fiscal year beginning July 1st, 2013," said Phillips. "This action shows support of our military families and we hope lessens the stress that goes with active duty transfers." «Read the rest of this article»

Nashville, TN –The Tennessee Emergency Communications Board (TECB) has made $2.2 million in funding available to local Emergency Communications Districts for dispatcher training.
 "We've set uniform standards because we want to do all we can to improve the effectiveness of 911," said TECB Executive Director Lynn Questell. "We know many districts exceed these standards and provide additional training and support to their dispatchers. We certainly want to provide the local 911 districts with the needed funds to for this training." 
"We're pleased we can provide these funds," Questell said. "Not every state has minimum requirements. And among those that do, not every state provides funding for the training. Tennessee continues to be a national leader in 911." «Read the rest of this article»
Nashville, TN – State Senator Tim Barnes (D-Adams) congratulated the Clarksville Arts & Heritage Development Council, Roxy Productions and the Houston County Arts Council this week for receiving Tennessee Arts Commission grants totaling $86,198.
"These organizations provide opportunities for our citizens to get involved with the arts and find their talents," Barnes said. "They're great members of our communities, and I'm proud to see them receive this support."
The Clarksville Arts & Heritage Development Council will receive four grants totaling $52,698. The council sponsors a wide array of activities and events, including student art gallery shows and historic home tours. «Read the rest of this article»
Rep. Curtis Johnson's legislation that would help children of military personnel transition from school to school has passed both houses of the General Assembly and is on the way to the Governor for his action.  The bill calls for Tennessee to join the Interstate Compact on Education Opportunity for Military Children which was implemented by the Council of State Governments (CSG) in partnership with the Department of Defense. 
The four areas addressed by the compact are enrollment, placement, eligibility, and graduation requirements.  Most military children will be in six to nine different school systems during their lives from kindergarten through twelfth grade.  Because of the numerous moves, usually during a school year, there are often problems with the transfer of records, graduation requirements being different, being excluded from extra-curricular activities, redundant or missed entrance/exit testing, and kindergarten and first grade entrance age variations.  The Compact, which has already been adopted by 31 states, helps to address these issues. 
"I was pleased to see the overwhelming support for this legislation," Rep. Johnson said.  "It passed unanimously in the House and the Senate, and several members asked to join as co-sponsors of the legislation, Rep. Johnson concluded."
Unemployment has now reached 9.1% in Tennessee, with Perry County topping the list at 27%. Tax collections and state revenues are down, just as the need for government assistance and public services is skyrocketing. The number of people on food stamps, along with those losing their health insurance increases exponentially, while manufacturers and retailers from Memphis to Kingsport shut down their businesses – wiping out relatively good-paying jobs and whole regional economies.
Enter the Tennessee Republican Party, who declared victory upon taking the reins of leadership in the General Assembly for the first time since Reconstruction. The TNGOP, who barely eked out a win here in November, moved quickly to announce an agenda that would show all Tennesseans that the Republican Party was ready to handle the economic crisis.
Or not. «Read the rest of this article»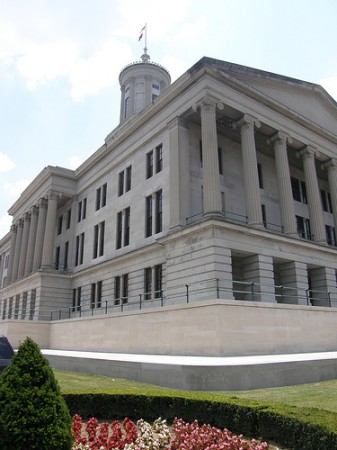 Pace quickens on Capitol Hill with approval of wide variety of bills. Second Amendment Rights legislation begins to move in Senate Judiciary's Firearms and Ammunition Subcommittee
NASHVILLE, TN:  The pace quickened on Capitol Hill this week as the State Senate acted on a wide variety of bills, including key environmental legislation and several bills protecting our citizens' second amendment rights. Meanwhile, the General Assembly awaits details of the governor's budget, which will be presented to a joint session of the House and Senate on Monday night. «Read the rest of this article»
Each Friday Clarksville Online will publish the House Republican Caucus Weekly Wrap as a service to the community. This week's topics include:
Tennessee to receive $3.7 billion in federal money
Environment and Conservation Committees hear testimony on TVA coal ash spill
General Assembly website receives makeover, features improved bill tracking

Legislators were updated this week on the estimates from the bailout package passed by Congress and signed by the President earlier this week, learning that Tennessee stands to receive anywhere from $3.7 to $4.3 billion over roughly two years. Most of the money is already allocated by the federal government to specific purposes, with only $171 million left for "general purpose." «Read the rest of this article»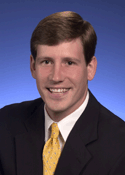 MEMPHIS – (R-Germantown) filed an Ethics Complaint today against Speaker of the House Kent Williams for Williams's acts of sexual harassment and for making a false statement to the public regarding the allegations.  Rep. Kelsey filed the Complaint directly with Speaker Williams this afternoon via e-mail.
It was revealed yesterday that on March 27, 2007, Williams solicited a sexual act from Rep. Susan Lynn in the legislative parking garage, telling her, "I will give a week's pay just to see you naked."
A memo written by Rep. Susan Lynn chronicles that Williams admitted the charge of sexual harassment, apologized to Rep. Lynn, and was reprimanded by Leader Mumpower. «Read the rest of this article»