Topic: Genesis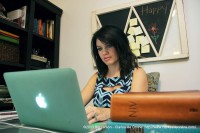 Clarksville, TN – April is child abuse awareness month. There are many ways we can become involved in helping in our community, and it starts in our own homes and neighborhoods.
According to Domestic Violence Statistics, "Around the world, at least one in every three women has been beaten, coerced into sex or otherwise abused during her lifetime. «Read the rest of this article»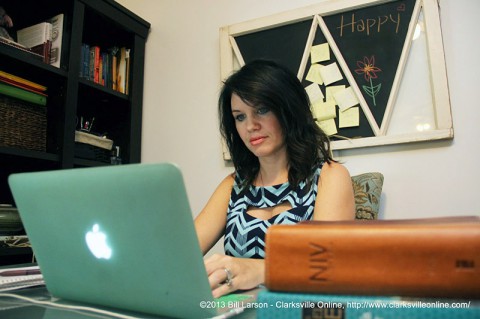 Clarksville, TN – I was late to the party. I was in my 30s before I started reading the Bible. I mean, I had touched them here and there, even opened them once or twice, and had somehow memorized the 23rd Psalm from hearing people speak it at funerals or in movies. So basically, I knew nothing.
I have been going to church weekly for about 7 years. And about three years ago, I got the calling to go to grad school to learn how to counsel people biblically. I have always been an adviser and helper. But I wanted to know how to help people in a more meaningful, less self-serving (for me and for them) way.
«Read the rest of this article»
NASA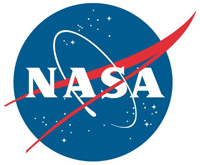 Washington, D.C. – Christmas Eve, 1968. As one of the most turbulent, tragic years in American history drew to a close, millions around the world were watching and listening as the Apollo 8 astronauts – Frank Borman, Jim Lovell and Bill Anders – became the first humans to orbit another world.
As their command module floated above the lunar surface, the astronauts beamed back images of the moon and Earth and took turns reading from the book of Genesis, closing with a wish for everyone "on the good Earth."
«Read the rest of this article»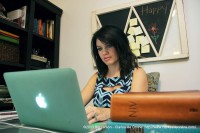 Dear Adam,
I can't imagine what it is like to be a guy! What a load of responsibility (Genesis 3.17-19)! But I'm not going to lie, I feel like you could've done so much better. There's a time to be laid-back and there's a time to take action. That was an action time. You were supposed to co-rule with Eve, not give into sin.
I wish you would have been the voice of reason. Instead, you blamed her for your part in the sin, but that was a part of the curse that began with the sin (Genesis 3.12).
«Read the rest of this article»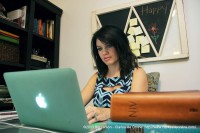 Dear Eve,
Oh how I envy the little piece of paradise you experienced for a short time! I wish I could have felt what it's like to just be with my husband, never worrying, wanting, or feeling insecure (Genesis 2.23-25)
It sounds like we both suffer from an overly trusting nature, unfortunately sometimes falling to crafty foes (Genesis 3.1). The problem is that we both have trusted the enemy instead of simply trusting in God (Genesis 3.6).
«Read the rest of this article»