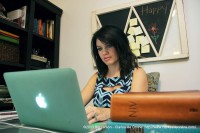 Dear Eve,
Oh how I envy the little piece of paradise you experienced for a short time! I wish I could have felt what it's like to just be with my husband, never worrying, wanting, or feeling insecure (Genesis 2.23-25)
It sounds like we both suffer from an overly trusting nature, unfortunately sometimes falling to crafty foes (Genesis 3.1). The problem is that we both have trusted the enemy instead of simply trusting in God (Genesis 3.6).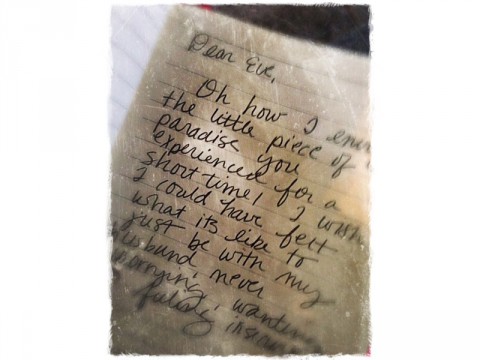 Why is that so hard for us? Why do we want control instead of just resting in such glorious reassurance? We also suffer from a lack of minding our own business at times.
We want to know what God knows; we want to know the future and His plan for us. Come to find out that is none of our business unless God makes it known to us (Genesis 3.7-9).
I know Adam could've done better. He could've stepped up and stopped you. He should've been a better leader (Genesis 2.15-18). But we can't make excuses for our own behavior. We cannot make the excuse that we are waiting to be led properly. We must never sin; nor should we let our relationships bring us to sin. It separates us from God, and it's the worst feeling ever.
I just would liked to have known what it feels like to be completely at ease in a relationship, never to feel clingy or controlling, always doing what is best for my husband, and never trying to change him.
I would like to have experienced a relationship free of blame, financial stress, and cycles of domineering and control (Genesis 3.16). My first marriage was full of all of this. Eve, in 2014 we have divorce: it's a consequence of the fall. Men try to dominate. Women manipulate and control. No one is happy or fulfilled, and eventually they give up on their marriage, never finding their way back to "Eden" (Genesis 3.23-24).
I don't blame you though. If I had been the first woman in the world, I probably would've done even worse; I probably would've made an apple pie. We are all broken, every last one of us. I hope you have forgiven yourself. You were designed to need God all along.
Your descendant,
Kris
*Check back next Sunday for my letter to Adam.