Topic: Gun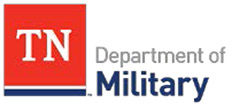 Brownsville, TN – On Friday, July 10th, 2020, Tennessee Governor Bill Lee presented the Soldier's Medal to a member of the Tennessee National Guard at the Wyatt Duke Armory in Brownsville, TN.
Sgt. 1st Class Patrick Shields, a 24-year veteran of the Tennessee Army National Guard, acted heroically when shots were fired in a parking lot following a high school football game on October 8th, 2018.
«Read the rest of this article»

Clarksville, TN – On September 26th, 2019, around 1:00pm, Clarksville Police Department's agents and detectives stopped a vehicle at 502 Providence Boulevard. One of the men inside of the vehicle, Ramon Gholston, was known to have outstanding warrants.
During the arrest, there was a black bag found with suspected heroin, a 38 special handgun, and some other drugs located where Gholston was sitting.
«Read the rest of this article»
Clarksville Police Department

Clarksville, TN – Clarksville Police have released on the robberies which occurred earlier today, Friday, September 14th.
The first robbery occurred at Metro PCS, Tiny Town Road around 12:30pm. A man walked in the front door, pointed a gun at an employee and demanded money, which he was given. After being given the money, he also took some phones and then fled from the scene.
«Read the rest of this article»
Clarksville-Montgomery County School System (CMCSS)

Montgomery County, TN – The Clarksville-Montgomery County School System (CMCSS) has been made aware early today of a social media post involving a gun.
The post was made in a "chat room" with students from Clarksville High School and a student from outside Montgomery County.
«Read the rest of this article»
Editor's note: This article is from our motorcycle blog, Dodging the Roadkill at www.clarksvillemotorcycle.com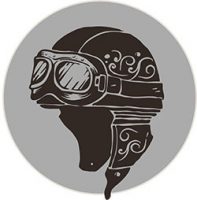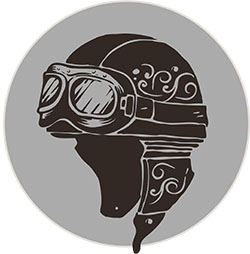 Clarksville, TN – I had an amazing night last night. I went to a crawfish boil, sponsored by one of the local Motorcycle Clubs. The Subdued Few sponsored an open house and it was open to "anyone and everyone."
Let me give you the back story.
If you've been following my journey here, (and I appreciate that you do), I wrote a series of articles on "Biker Gangs." If you didn't read the stories, they're here, here, and here. I would recommend that you read them first before you continue with this article.
«Read the rest of this article»

Clarksville, TN – Clarksville Police says that it looks like with the weather breaking, it did not take much time before thieves started committing vehicle burglaries in a neighborhood.
CPD has had several vehicle burglaries in the area of Stillwood Drive, off of Trenton Road. There was at least one gun stolen along with other property. The vehicles were unlocked or did not show signs of forced entry.
Please take the time to remove valuables and secure your vehicles.

Nashville, TN – The first of two Tennessee young sportsman deer hunts for the 2017-18 season will be held the weekend of October 28th-29th, 2017.
Youth ages 6-16 years of age may participate. Participating youth can use gun, muzzleloader, and archery equipment.
Young sportsmen must be accompanied by a non-hunting adult, 21 or older who must remain in position to take immediate control of the hunting device. The adult must also comply with the fluorescent orange regulations as specified for legal hunters. Multiple youth may be accompanied by a single qualifying adult.
«Read the rest of this article»

Clarksville, TN – On Thursday, April 20th, 2017, at approximately 8:30pm, a black male wearing a green hoodie, red pants, and black shoes entered a business in the 400 block of Warfield Boulevard.
He walked to the pharmacy, jumped over the counter, demanded prescription medication, and made a motion which made it appear as though he had a gun.
«Read the rest of this article»

Nashville, TN – Democrats in the Tennessee General Assembly released today a list of 10 proposals to combat gun violence in Tennessee in an email blast to supporters around the state.
"Inaction is no longer an option," state Representative G.A. Hardaway said. "Moments of silence may demonstrate respect of lives lost, but we can truly honor the deaths of our loved ones, when we follow-up by enacting common sense laws to prevent more tragic killings of innocents."
«Read the rest of this article»

Clarksville, TN – District #3 patrol officers investigated a report of shots fired at Prewitt's Mobile Home Park off Whitfield Road at 5:35am today.
A resident of the Park, who had severe facial injuries, said two black males broke down his front door and assaulted him, striking him multiple times in the face with a pipe.
The suspects, who were allegedly also armed with a pistol and machete, allegedly stole a television set and some medication; then searched the victim's vehicles.
«Read the rest of this article»