Topic: Hardware City
City Saver Coupon Book Continues to Help Clarksville Schools Raise Money and Local Families Save Money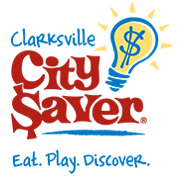 Clarksville, TN – For the seventh consecutive year, the Clarksville-Montgomery County School System and the CMC Education Foundation have partnered to sponsor the City Saver Education Funding Campaign that will run from January 13th – February 10th, 2017.
Last year's campaign raised over $200,000 for local schools and the CMC Education Foundation, with a total of $1.2 million raised over the past six years.
During this year's campaign, all Clarksville-Montgomery County elementary and middle school students will sell the new 2017 Clarksville City Saver coupon book, which contains thousands of dollars in savings at over 200 local favorite restaurants, attractions and retail stores.
«Read the rest of this article»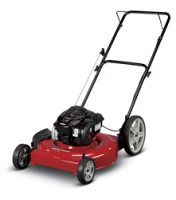 Clarksville, TN – I took my lawn mower to a local repair shop, because I had mistakenly left some gas in the tank last year and it went bad. This generally requires that the fuel line and fuel pump or filter be cleaned out.
The shop I took it to immediately started going on about the carburetor being clogged, and added that it may not be cleanable, clearly forgetting that the reason lawn mowers have a priming bulb is that fuel drains out of the carburetor after sitting for just a few hours.
This didn't give me a good vibe, so needless to say I didn't have them do the repair. «Read the rest of this article»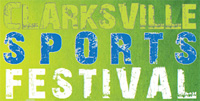 Clarksville, TN – The Clarksville Department of Parks and Recreation held its second-annual Clarksville Sports Festival on Saturday, March 17th, at the Foy Fitness Center on the campus of Austin Peay State University.  The day-long festival was a celebration of sports and athletics in Clarksville and Montgomery County and featured not only clinics, sports demonstrations and interactive areas, but also seminars and even an exposition area where over 20 of Clarksville and Montgomery County's athletic and outdoor clubs, businesses and organizations provided information to the community.
«Read the rest of this article»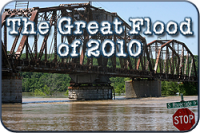 Rivers Side Drive re-opened at 4:45pm today making the last major traffic artery in Clarksville, TN to be closed by the Great Flood of 2010 available to the public once again. The road has been the subject of intensive attention by the Tennessee Department of Transportation and the City of Clarksville's Street Department from the moment it emerged from the receding flood waters. The road had been kept closed partially to give business owners time to remove flood debris from their businesses, and the city time to remove it from the roadside.
While the curfew in the area is no longer in effect, the Clarksville Police Department will be conducting extra Patrols along Riverside Drive to prevent looting. There were two instances of attempted looting during the flooding, one at the Rhino Mart and the other at Riverside Pro Archery.
«Read the rest of this article»
They came by the hundreds soldiers' from Fort Campbell ready to assist those in need of help in our flood ravaged community. These selfless soldiers voluntarily went into some of the dankest, dirtiest environments in our city; and yet were still able to come out of it with a smile on their face!
They were seen as a godsend by the people they helped with the flood cleanup on Friday including local businessman Bill Roberts of Thunder Road Automotive & Marine whose face couldn't help breaking out in a broad smile as he saw even more soldiers had arrived at his business to help out. At Hardware City owner Joni Covington had teams of soldiers throughout her store and was vocal in her praise for them "These soldiers are absolutely amazing" she said. At Mary's Music and BFS Insurance the soldiers were gathered in a group with Freddy Wyatt and Andy Jones who were busy thanking them for their hard work that day.
«Read the rest of this article»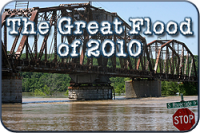 A walk thru the flood damage at Hardware City with owner Joni Covington. We take a look at the type of damage their having to deal with as well as how they are cleaning up after the disaster.
There is plenty of work to be done and they can use all the helping hands they can get.