Topic: Heat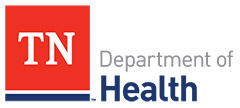 Nashville, TN – The Tennessee Department of Health (TDH) is sending this reminder about heat safety due to the unusually high and potentially record-breaking heat predicted in much of Tennessee this holiday weekend.
Do NOT leave children or animals in parked cars for any length of time.
«Read the rest of this article»
Montgomery County Sheriff's Office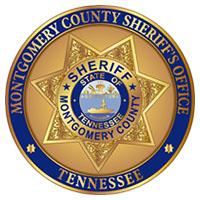 Clarksville, TN – The Montgomery County Sheriff's Office says seven hundred and fifty-five children have died from vehicular heatstroke since 1998 with thirteen of those deaths occurring this year according to noheatstroke.org.
Heatstroke is one of the leading causes of non-crash-related fatalities among children. It occurs when a child is left in a hot vehicle and their core body temperature reaches about 104 degrees. A core body temperature of about 107 degrees is deadly.
«Read the rest of this article»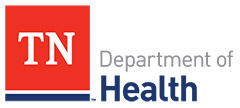 Nashville, TN – Have your fun in the sun, but take steps to protect yourself and your family against heat-related illness.
The Tennessee Department of Health is encouraging parents and youth sports leagues to prevent heat-related injuries this summer as part of the observance of National Heat Awareness Day May 25th, 2018.
«Read the rest of this article»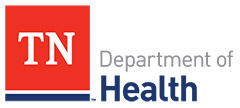 Nashville, TN – With temperatures near the 100° mark predicted for parts of the state this week, the Tennessee Department of Health is reminding residents and visitors to "respect the sun's might" by protecting themselves from excessive heat and intensive sunlight damage.
"When temperatures get as high as they are expected to in the upcoming days, we all need to look out for one another and make sure no one becomes a victim to the heat," said John Benitez, MD, medical director of the TDH Emergency Preparedness Office.
«Read the rest of this article»
Clarksville, TN – Extreme heat is predicted across Tennessee this weekend and the American Red Cross reminds everyone of the steps they should take to stay safe when the temperatures rise.
"High temperatures, humidity and hot, indoor environments can quickly cause heat-related emergencies," said Faye Anderson, Tennessee River Executive Director. "Excessive heat can lead to sunburn, heat cramps, heat exhaustion and heat stroke."
«Read the rest of this article»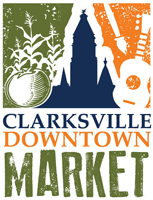 Clarksville, TN – Due to the forecasted extreme heat and humidity, the Clarksville Downtown Market will close early on Saturday, July 18th.
The Clarksville Downtown Market will be open from 8:00am to noon on Public Square. Get a head start on your holiday shopping as the North Pole invades the Market this Saturday. Not only will the Market be decked out in Christmas décor, but vendors will be selling Christmas items, too.
Customers are also advised to leave their dogs at home. Asphalt gets very hot and can burn your pet's paws.
«Read the rest of this article»
Nashville, TN – The National Weather Service (NWS) says that a combination of temperatures in the middle 90s and dew points in the upper 60s and low 70s will drive heat index values into the low 100s Sunday afternoon, July 26th, 2014.
This means that while the mercury will only read 94 to 96 degrees. It may feel more like 100 to 105 degrees.
«Read the rest of this article»

Nashville, TN – The Tennessee Department of Human Services (DHS) is reminding licensed child care providers across the state that are approved to transport children of the licensing rules and preventative measures to keep children safe when transporting them during summer months. In doing so, DHS licensing staff will be making extra visits to monitor child care agencies.
DHS is also encouraging parents and caregivers to "Look Before You Lock" car doors upon exit so that children are not left in the sweltering heat of a locked vehicle. «Read the rest of this article»
Written by Jia-Rui Cook
NASA's Jet Propulsion Laboratory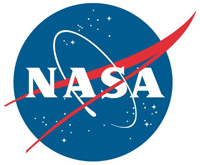 Pasadena, CA – The gauzy rings of Saturn and the dark side of the planet glow in newly released infrared images obtained by NASA's Cassini spacecraft.
"Looking at the Saturn system when it is backlit by the sun gives scientists a kind of inside-out view of Saturn that we don't normally see," said Matt Hedman, a participating scientist based at the University of Idaho, Moscow, Idaho. "The parts of Saturn's rings that are bright when you look at them from backyard telescopes on Earth are dark, and other parts that are typically dark glow brightly in this view."
«Read the rest of this article»
Heat is hard on the heart; take precautions and stay healthy
Nashville, TN – The calendar says it's still spring, but the extreme temperatures we're about to feel this week have moved this item to the top of the weekend agenda: preventing heat exhaustion and heat stroke, which can have serious effects on health.
Here's what the American Heart Association wants you to know, so you can beat the heat: «Read the rest of this article»