Topic: high speed internet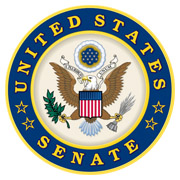 Washington, D.C. – September 11th, 2001 was a tragic day for the United States. Please join me in remembering the innocent civilians, service members, first responders and their families who have suffered every day.
May God hold them near.
Big Tech companies have stretched their liability shield past its limits, and the national discourse now suffers because of it. Today's internet is a different animal from the online world we knew in 1996.
«Read the rest of this article»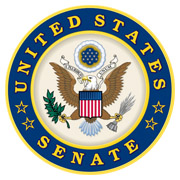 Washington, D.C. – Just this week, the Centers for Disease Control and Prevention (CDC) reported the largest outbreak of measles in the United States since 2000. The alarming increase in measles cases underscores the importance of vaccines and immunizations in our country.
The U.S. Senate recently passed my bipartisan Vaccines Save Lives resolution to send a clear and unequivocal message of Congressional support for vaccines and to urge parents, in consultation with their health care providers, to follow scientific evidence and the consensus of medical experts in favor of timely vaccinations for the well-being of their children and surrounding communities.
«Read the rest of this article»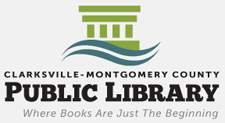 Montgomery County, TN – The Clarksville-Montgomery County Public Library is excited to announce that patrons can now send print jobs from personal desktop computers and handheld devices for printing at the library.
The library is also introducing mobile hotspots for patrons to check out using their library card.
Patrons can now send print jobs to the library from their laptop or desktop computer, from a tablet or smart phone, or through email.
«Read the rest of this article»

Clarksville, TN – CDE Lightband, the municipal power and broadband provider in the city of Clarksville, announced today the release of new, faster Internet speeds for all of their existing customers.
The speeds will increase almost all of the customer speeds for both residential and commercial use by five times the speed they have today.
«Read the rest of this article»
Customers Can Access Award-Winning High-Speed Internet and TV Services from AT&T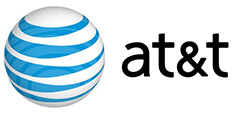 Clarksville, TN – More residents in Montgomery County near Clarksville and east of Indian Mound now have access to high-speed Internet services with the expansion of AT&T1 U-verse® High Speed Internet to more than 480 new locations in the area.
AT&T is making the Internet service available to area consumers and small businesses to provide the most integrated, seamless and smart entertainment experience delivered to almost any screen, anywhere and anytime.
«Read the rest of this article»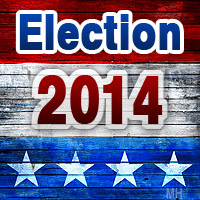 Clarksville, TN –  At the Surveying the Hill candidate forum Thursday night, US Congressional challenger Dan Cramer spoke about veteran representation in congress and offered what he called a four-step plan to combat unemployment in Tennessee and end the prevailing trend towards underemployment.
The forum was held Thursday night at the Kennedy Law Center in Clarksville and hosted by the Michael E. Henry Charities, and featured over 30 candidates in races ranging from Tennessee's US Senate race to the Montgomery County Commissioner races. Cramer was among three Candidates for the US House, all running for Tennessee's 7th district.
«Read the rest of this article»
"All for Less" offer features wireless, high speed internet, and unlimited local and long distance voice services on one consolidated bill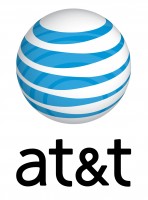 DALLAS – Demonstrating its ongoing commitment to providing affordable solutions for small businesses in a tough economy, AT&T* today announced the industry's first bundled offer targeted at small businesses that includes wireless, wired and high speed Internet services, starting at less than $100 a month.
The "All for Less" bundle is now available to qualifying small business customers (one to four lines in a single location) across AT&T's 22-state footprint. The services, which come on one consolidated bill, include:
Wireless from AT&T: Customers will be able to conduct business on the go with 450 minutes each month per wireless device, which operates on the nation's fastest 3G network, available in nearly 350 U.S. metropolitan areas. AT&T provides a full suite of wireless devices and solutions that are ideal for small businesses.
AT&T High Speed Internet Business Edition: Available in a variety of speeds to accommodate the needs of any small business, the service includes U.S.-based business-class technical support, all-in-one protection suite for selected tiers, up to 11 e-mail accounts and AT&T Wi-FiSM connectivity at more than 20,000 hot spots at convenient locations nationwide and more than 90,000 hotspots worldwide.
Local Voice: Unlimited local calling voice package, including Call Forwarding and Caller ID.
Long Distance Voice: Unlimited domestic long distance calling.
«Read the rest of this article»