Topic: housing discrimination
National Fair Housing Alliance Calls on Federal Government to Improve Enforcement Efforts, Broaden Law to Protect Public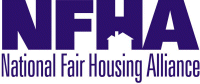 WASHINGTON, DC  — Today, the National Fair Housing Alliance (NFHA) reported that housing discrimination remained at a near historic level in 2009. "A Step in the Right Direction," NFHA's 2010 Fair Housing Trends Report, applauds the Department of Housing and Urban Development (HUD) and the Department of Justice (DOJ) for their recommitment to addressing violations of the federal Fair Housing Act and for directly confronting the discriminatory practices of municipalities that receive federal funds. Yet annual data on fair housing complaints show a continued trend: in 2009 again, 93 private non-profit fair housing organizations, operating on shoestring budgets, processed nearly twice as many complaints as all government agencies tasked with enforcing the federal Fair Housing Act.
"For the second year in a row, the American public reported over 30,000 incidents of housing discrimination," said NFHA President and CEO Shanna L. Smith. "Although this is over a 10% increase in the number of annual reported violations in recent years, it is barely a drop in the bucket compared to the millions of incidents of housing discrimination that we know occur each year. Now, more than ever, as we brace ourselves for impending foreclosures and work to rebuild our communities, we must be vigilant in our fight against fair housing violations." «Read the rest of this article»
More than 10,000 complaints filed last year, most alleging disability discrimination
WASHINGTON – A record 10,552 fair housing discrimination complaints were filed in fiscal year 2008, according to a report just released by the U.S. Department of Housing and Urban Development. The report, which is produced for Congress each year, shows that a large portion of the complaints, 44 percent, were filed by persons with disabilities. Thirty-five percent, or 3,699, of the complaints alleged discrimination based on race.
"Despite progress, housing discrimination continues in America. We must put a stop to it and stand up for anyone who is unlawfully denied a home of their own," said John Trasviña, HUD Assistant Secretary for Fair Housing and Equal Opportunity. "Fighting against housing discrimination and affirmatively furthering fair housing are twin priorities of HUD and the Obama Administration." «Read the rest of this article»
The Legal Aid Society of Middle Tennessee and the Cumberlands operates a field office here in Clarksville. From their 120 Franklin Street office, all of Montgomery, Cheatham, Dickson, Houston, Humphreys, Robertson and Stewart counties have access to Legal Aid Society services.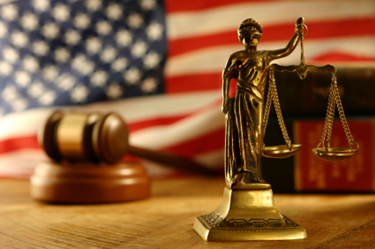 Issues as diverse as domestic abuse, elder care, special education, housing discrimination, rental disputes, salary garnishment and more are addressed at the Legal Aid Society. There is an income-level determination that restricts who may receive services, but every effort is made to provide some level of assistance, even if that is just a referral to a local government entity, organization or attorney. Many free self-help brochures are available for downloading on the Legal Aid Society website (www.las.org). «Read the rest of this article»
Legal Aid Society delivers $2 in benefits for every $1 it receives
In 2007, the Legal Aid Society helped more than 7,000 Middle Tennesseans find justice when they had nowhere else to turn. As a result, women were protected from abusive husbands, people still had roofs over their heads and the sick got the medical care they needed, among the many other benefits received by Middle Tennessee's most vulnerable citizens. Like the miracle of the loaves and fishes, the Legal Aid Society was able to make a little go a long way in meeting these needs – basically delivering $2 in benefits for every $1 it received. The $5,761,160 it spent in 2007 generated $11,096,830 in benefits. «Read the rest of this article»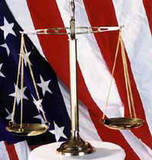 Middle Tennessee family wrongfully terminated
Mrs. Monroe [not her real name], was already having difficulty when she lost her job and was supporting her family on unemployment insurance. Then she was notified the Tennessee Department of Human Services (DHS) was terminating her family's Medicaid benefits, the family's only source of medical care. She called the Legal Aid Society office in Nashville. Attorney Russ Overby researched the situation and found that DHS was relying on a rescinded policy that made it unreasonably difficult for families with unemployment benefits to qualify for Medicaid, even when their income was below the eligibility limit. «Read the rest of this article»