The Legal Aid Society of Middle Tennessee and the Cumberlands operates a field office here in Clarksville. From their 120 Franklin Street office, all of Montgomery, Cheatham, Dickson, Houston, Humphreys, Robertson and Stewart counties have access to Legal Aid Society services.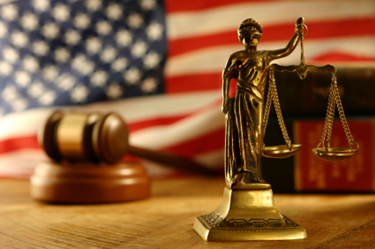 Issues as diverse as domestic abuse, elder care, special education, housing discrimination, rental disputes, salary garnishment and more are addressed at the Legal Aid Society. There is an income-level determination that restricts who may receive services, but every effort is made to provide some level of assistance, even if that is just a referral to a local government entity, organization or attorney. Many free self-help brochures are available for downloading on the Legal Aid Society website (www.las.org).
By entering the quaint little doorway at 120 Franklin Street, many individuals have become clients of the Legal Aid Society. The office recently lost its longtime managing attorney when Attorney Patricia Mock accepted a law school teaching position in Michigan. Staff attorney Kevin Fowler was promoted to managing attorney last month. The Clarksville Office also has the services of paralegals, and victim advocates.
Due to funding restrictions, the staffing of this office is limited. At least two more full-time attorneys and paralegals are needed to bring the office to its desired manpower level. While the Legal Services Corporation does provide some funding, the Legal Aid Society of Middle Tennessee and the Cumberlands is largely dependent upon grants and donations for its survival. With the recent downturn in the economy and the ever-widening fallout from the upheavals in the financial markets, those traditional revenue sources may be unable to provide their regular support in 2009.

The Legal Aid Society is an IRS certified 501 (c)(3) non-profit organization providing legal advice and service to economically challenged individuals. The organization is facing a considerable shortfall in its funding coffers while at the same time seeing an increase in the need for its services. Private donations are readily accepted and would be greatly appreciated. Send submissions to: Legal Aid Society, Attn: Donations, 120 Franklin Street, Clarksville, TN 37040; or 300 Deaderick Street, Nashville, TN 37201.