Topic: Immigration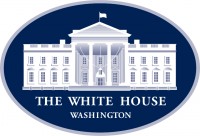 Washington, D.C. – The Joe Biden-Kamala Harris administration is working to rebuild our immigration system after four years of chaos and mismanagement. The trend of border apprehensions in May is a reduction of individuals (unique encounters) and families below the peak in 2019.
Border numbers fluctuate, however, based on annual migration trends and that is why this administration is working to establish lawful pathways for individuals to migrate or seek protection, address the root causes of migration, restore fair, orderly, and humane means to apply for asylum and deter irregular migration.
«Read the rest of this article»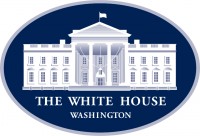 Washington, D.C. – On Tuesday, June 8th, 2021, following a bilateral meeting with Mexican President Andrés Manuel López Obrador and in light of the United States and Mexico's deep cultural, social, and economic ties and the two governments' shared commitment to a prosperous and secure North America, Vice President Harris announces the following:
«Read the rest of this article»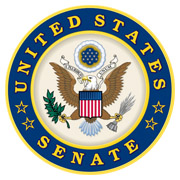 Washington, D.C. – United States Senators Marsha Blackburn (R-Tenn.) and Bill Hagerty (R-Tenn.), along with U.S. Congressman Chuck Fleischmann (R-Tenn.-03), have introduced the Migrant Resettlement Transparency Act, which requires the Secretary of Health and Human Services (HHS) and Secretary of Homeland Security (DHS) to consult in advance with state and local officials of impacted jurisdictions regarding federally administered or funded migrant resettlement.
It will also require the Administration to submit to Congress and governors a monthly, state-specific report regarding the resettlement, transportation, or relocation of illegal aliens.
«Read the rest of this article»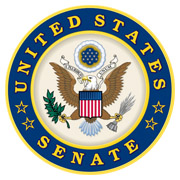 Washington, D.C. – Following reports of the Biden administration secretly flying unaccompanied minors into Chattanooga under the cover of darkness, U.S. Senators Marsha Blackburn (R-Tenn.), Thom Tillis (R-N.C.), Chuck Grassley (R-Iowa), Jim Inhofe (R-Okla.), Steve Daines (R- Mont.), Mike Braun (R- Ind.), Kevin Cramer (R- N.D.), Cindy Hyde-Smith (R-Miss.), Joni Ernst (R-Iowa), Roger Wicker (R-Miss.), and James Lankford (R-Okla.) sent a letter to the U.S. Department of Justice requesting Attorney General Merrick Garland release guidance memos produced by the DOJ that reinstated funding for sanctuary cities and jurisdictions.
«Read the rest of this article»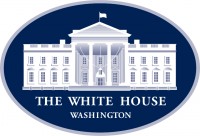 Washington, D.C. – U.S. Senator Marsha Blackburn (R-Tenn.) introduced legislation to reinstate the Migrant Protection Protocols. This legislation will require aliens seeking asylum at the Southern border or without proper documentation to return to Mexico to wait for their immigration proceedings.
"President Joe Biden's failed immigration policies have created a crisis at our southern border," said Senator Blackburn.
«Read the rest of this article»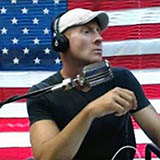 Clarksville, TN – The Joe Padula-produced talk show "Headlines with Denny the Bull" premiered on Sunday night.
Hosted by Dennis Potvin, a local Austin Peay State University (APSU) graduate, the show covered local and national headlines with Potvin and his co-hosts Jenna Bonacci and Adam Glexy taking turns riffing on each story.
Alternating serious and comic takes, Potvin took shots at national Democrats and local Republicans on a wide variety of issues.
«Read the rest of this article»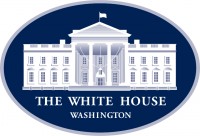 Washington, D.C. – President Joe Biden.
Madame Speaker.
Madame Vice President.
No president has ever said those words from this podium, and it's about time.
The First Lady. The Second Gentleman. Mr. Chief Justice. Members of the United States Congress and the Cabinet – and distinguished guests.
My fellow Americans.
While the setting tonight is familiar, this gathering is very different – a reminder of the extraordinary times we are in.
«Read the rest of this article»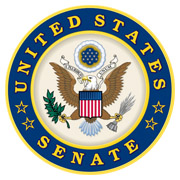 Washington, D.C. – U.S. President Joe Biden's administration continues promises for free health care and citizenship for illegal immigrants have unsurprisingly led to an influx of migrants overwhelming our southern border.
When our nation isn't secure, every town becomes a border town, and every state becomes a border state. The current crisis has put our nation's public health and safety on the line. I called out the rapidly worsening immigration crisis and discussed the hypocrisy of open-border policies.
«Read the rest of this article»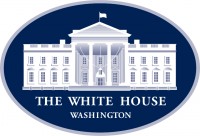 Washington, D.C. – President Joe Biden hosted Mexican President Andres Manuel Lopez Obrador on March 1st for a virtual bilateral meeting to review cooperation on migration and to advance joint efforts to promote development in Southern Mexico and the Northern Triangle of Central America.
Building on their positive January 22nd conversation, the two Presidents reaffirmed the enduring partnership between both countries, based on mutual respect, and the extraordinary bond of family and friendship.
«Read the rest of this article»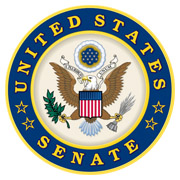 Washington, D.C. – U.S. Senator Marsha Blackburn joined Newsmax to discuss how the left wants to turn the USA into a sanctuary country and the Democrats' radical COVID-19 wish list.
The Left Wants A Sanctuary County
"When you look at what they're trying to do, you realize that they're trying to turn the USA into a sanctuary country, and they want every town to be a border town, every state to be a border state, and that is not what the American people want."
«Read the rest of this article»