Topic: Immigration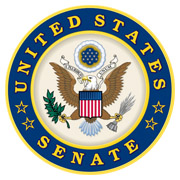 Washington, D.C. – This past week, Senator Marsha Blackburn (R-Tenn.) joined Senator Chuck Grassley (R-Iowa) in investigating how a Mexican national illegally in the United States was never removed despite having a history of violent and illegal behavior that culminated in the deaths of four law enforcement motorcycle club members.
Ivan Robles Navejas is charged with causing a head-on collision with members of the Thin Blue Line Law Enforcement Motorcycle Club in July, killing four riders and injuring several others. He was allegedly intoxicated at the time of the collision, and had previously faced assault, drunk driving and resisting arrest charges dating back to 2013.
«Read the rest of this article»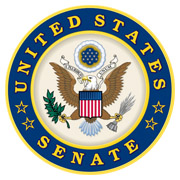 Washington, D.C. – Citizenship is for those who love our great country – not those parachuting in to purchase a second citizenship.
That's why Senator Loeffler and I introduced The Ban Birth Tourism Act, which codifies the State Department's January 2020 rule change prohibiting the issuance of visas for birth tourists.
Birth tourism is a multi-million dollar industry. More than 20,000 birth tourists come to the U.S. annually. From 2008 to 2012, the number of birth tourists coming from China to the United States increased from 4,200 to 10,000. These firms often serve wealthy Russian and Chinese nationals and charge foreign clients thousands of dollars for advice on how to lie to immigration officers.
«Read the rest of this article»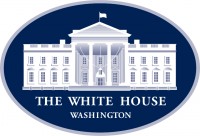 Malvern, PA – VICE PRESIDENT MIKE PENCE: Well, Gene, thank you. And I want to thank the Pennsylvania Chamber of Business and Industry for bringing together so many great business leaders.
It's wonderful to be back in Pennsylvania at a time when we are opening up America again and opening up America's schools very soon. So, thank you all for coming. I'm looking forward to hearing your reports on the progress you're making.
«Read the rest of this article»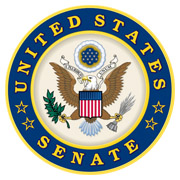 Washington, D.C. – Senators Marsha Blackburn (R-Tenn.) and Kelly Loeffler (R-Ga.) have introduced legislation to combat illegal immigration fraud and eliminate loopholes in birthright citizenship that are being exploited by foreign nationals. The Ban Birth Tourism Act will amend the Immigration and Nationality Act and ban birth tourism as a permissible basis for obtaining a temporary visitor visa.
"Over the last two decades, birth tourism has grown to be a sizable industry. Each year tens of thousands of people exploit this immigration law loophole. Our nation's citizenship is not for sale to those who pay to come here and give birth," said Senator Blackburn.
«Read the rest of this article»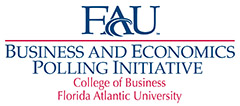 Boca Raton, FL – Presumptive Democratic nominee Joe Biden has pushed ahead of U.S. President Donald Trump in Florida, but Trump still is favored to win re-election, according to a statewide survey of registered Florida voters by the Florida Atlantic University Business and Economics Polling Initiative (FAU BEPI).
Biden polled at 53 percent to Trump's 47 percent, a reversal from the March survey, when Trump narrowly led Biden.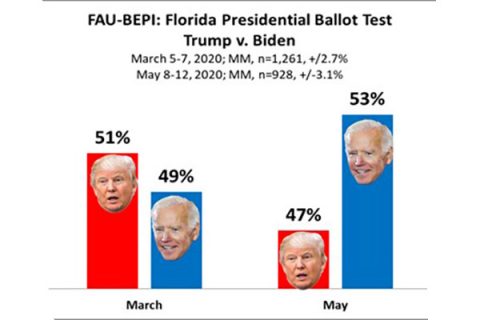 «Read the rest of this article»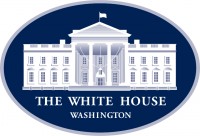 Washington, D.C. – "President Donald Trump signed the fourth round of coronavirus response legislation Friday—a $484 billion relief bill that will help American small businesses and hospitals, as well as expand coronavirus testing so Americans can get back to work as soon as possible," former CKE Restaurants CEO Andy Puzder writes in Fox News.

"The lion's share of the funding – $310 billion – will go directly to the Small Business Administration's Paycheck Protection Program (PPP), a massively popular program that has already disbursed $350 billion to businesses all over the country," Puzder says.
«Read the rest of this article»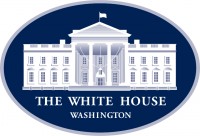 Washington, D.C. – "President Donald Trump is acting properly and justifiably to temporarily suspend immigration to the United States for at least 60 days in the face of the coronavirus pandemic," former Acting Director of Immigration and Customs Enforcement Thomas Homan writes in Fox News.
Pausing immigration will put unemployed Americans first in line for jobs as our economy reopens, the President explained last night.
«Read the rest of this article»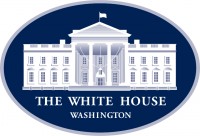 Washington, D.C. – "U.S. President Donald Trump said on Tuesday that India will buy $3 billion worth of military equipment, including attack helicopters, as the two countries deepen defense and commercial ties in an attempt to balance the weight of China in the region," Steve Holland and Aftab Ahmed report for Reuters.

Today, President Trump and Indian Prime Minister Narendra Modi sat down for one-on-one talks. President Trump said that there is momentum toward a massive trade deal. Click here to read more.
«Read the rest of this article»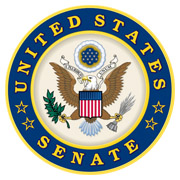 Washington, D.C. – Today, Wednesday, February 12th, 2020, Senator Marsha Blackburn (R-Tenn.) is introducing legislation that delivers tough financial consequences to states that flout federal immigration enforcement and harm public safety and national security.
Senators Tom Cotton (R-Ark.), Kevin Cramer (R-N.D.), Shelley Moore Capito (R-W.V.), Kelly Loeffler (R-Ga.) Joni Ernst (R-Iowa) and Mike Rounds (R-S.D.) are cosponsoring the legislation and Rep. Ken Buck (CO-04) is leading twenty-one members in introducing companion legislation in the House of Representatives.
«Read the rest of this article»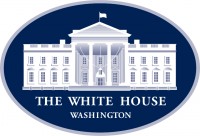 Washington, D.C. – "There are a lot of statistics Mark A. Morgan, acting U.S. Customs and Border Protection commissioner, uses to show how President Donald Trump's policies have helped to cut illegal immigration into the United States"—but there are two that he thinks really make that accomplishment clear, Paul Bedard reports for the Washington Examiner.
"First is daily apprehensions, a number that hit 4,600 at the height of the latest crisis in May. That has now dropped to 1,300. What's more, he said, the 21-daily average is below 1,000, a 78% cut."
«Read the rest of this article»