Topic: Impeachment Trial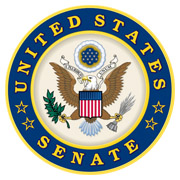 Washington, D.C. – U.S. Senator Marsha Blackburn (R—Tenn.) released the following statement after voting to dismiss the sole impeachment article before the Senate.
"Today's impeachment trial is being staged for partisan political purposes as millions of families struggle to find jobs and make ends meet," said Senator Blackburn. "Congressional Democrats are opening up a Pandora's box and wasting tax dollars and legislative time in the process. This will not help rebuild trust with the American people."
The Great American Comeback In Action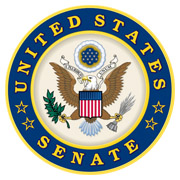 Washington, D.C. – Regardless of your background, the American dream is yours to make. David Goggins is an inspiration and exemplifies this idea of the great American comeback.
He overcame adversity, poverty, and personal fears to turn his life around and serve our nation as a Navy SEAL, and in other roles in the military, for over 20 years.
This week, Goggins joined me as my guest for the State of the Union address.
«Read the rest of this article»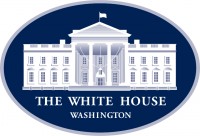 Washington, D.C. – "Our country has never done better than it is doing right now," President Donald Trump said this morning. He's right—and the numbers prove it.

While one party mourns the death of its political stunt, here is the news from the rest of America.
Americans' economic optimism just hit a record 44-year high—better than under Presidents Reagan, Clinton, or Obama. That confidence is buoyed by an unemployment rate near 50-year lows, a record stock market, and plummeting income inequality as blue-collar wage gains outpace white-collar ones.
«Read the rest of this article»
'History must take note of the lessons we've learned…'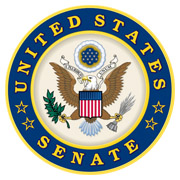 Washington, D.C. – Today, Senator Marsha Blackburn gave the following statement after the United States Senate voted to acquit President Donald Trump of abuse of power and obstruction of Congress:
"Over the past three weeks, the Senate considered arguments for and against two articles of impeachment sent over by the House of Representatives: one, charging the President with abuse of power for asking Ukraine to assist him in investigating Hunter Biden's work for Burisma, and a second, charging him with obstruction of Congress.
«Read the rest of this article»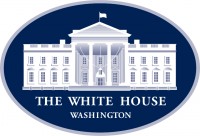 Washington, D.C. – Today, Wednesday, February 5th, 2020 House Democrats' sham impeachment ended with the full vindication and exoneration of President Donald Trump by the Senate.

Press Secretary Stephanie Grisham issued the following statement in part:

The Senate voted to reject the baseless articles of impeachment, and only the President's political opponents—all Democrats, and one failed Republican presidential candidate—voted for the manufactured impeachment articles.
«Read the rest of this article»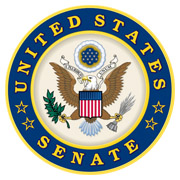 Washington, D.C. – U.S. Senator Lamar Alexander (R-Tenn.) today on the Senate floor discussed his decision to vote for acquittal in the Senate impeachment trial. Below is a partial transcript of his remarks.
"I worked with other senators to make sure that we had the right to ask for more documents and witnesses," Senator Alexander said. "But there was no need for more evidence to prove something that I believe had already been proven and that did not meet the United States Constitution's high bar for an impeachable offense."
«Read the rest of this article»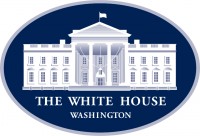 Washington, D.C. – Tomorrow night, February 4th, 2020, President Donald Trump delivers his third State of the Union Address.

"He'll quite rightly be able to declare the nation is strong — with solid economic growth and jobs for all who want them and a Dow more than 50 percent higher than when he won the White House. Not to mention a new North American trade agreement just as candidate Trump promised, China desperate to end the trade war and America's NATO allies paying much more of their fair share for collective defense."
«Read the rest of this article»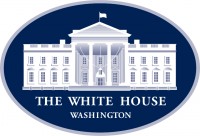 Washington, D.C. – "The impeachment trial of Donald J. Trump is coming down to one big question: Will Democrats, by crying wolf, drown out the more legitimate Republican cry of foul? 'Foul' has served as the GOP's most powerful and honest argument from the first days of these impeachment maneuverings," Kimberly Strassel writes in The Wall Street Journal.

"Democrats broke every standard of due process, transparency and fairness in their House investigation, making a mockery of their constitutional duty."
«Read the rest of this article»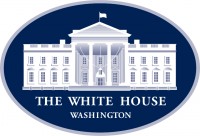 Washington, D.C. – "As a candidate, Donald Donald Trump called NAFTA the 'worst trade deal ever' and vowed its replacement. On Wednesday, he fulfilled that promise, signing the new United States–Mexico–Canada Agreement (USMCA) trade pact covering North America. The deal is Trump's biggest yet—in fact the biggest in history," foreign policy and diplomacy expert Christian Whiton writes for Fox Business.
"The deal is an unequivocal win for America and will help Canada and Mexico over the long run."
«Read the rest of this article»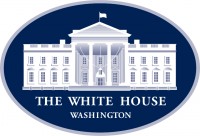 Washington, D.C. – President Donald Trump's legal team yesterday set the record straight on unsubstantiated media leaks and reminded senators of the consequences of using impeachment to settle policy disputes, Ebony Bowden and Steven Nelson report for the New York Post.

"We live in a constitutional republic where you have deep policy concerns and deep differences that should not be the basis of an impeachment," attorney Jay Sekulow said.
«Read the rest of this article»