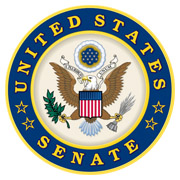 Washington, D.C. – U.S. Senator Lamar Alexander (R-Tenn.) today on the Senate floor discussed his decision to vote for acquittal in the Senate impeachment trial. Below is a partial transcript of his remarks.
"I worked with other senators to make sure that we had the right to ask for more documents and witnesses," Senator Alexander said. "But there was no need for more evidence to prove something that I believe had already been proven and that did not meet the United States Constitution's high bar for an impeachable offense."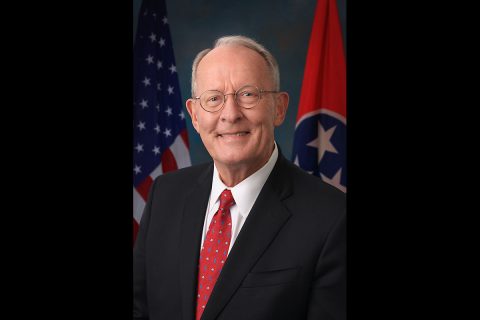 "There was no need for more evidence to prove that the president asked Ukraine to investigate Joe Biden and his son, Hunter; he said this on television on October 3rd, 2019, and during his July 25th, 2019, telephone call with the president of Ukraine," stated Senator Alexander.
Alexander continued: "The Constitution does not give the Senate the power to remove the president from office and ban him from this year's ballot simply for actions that are inappropriate. The question then is not whether the president did it, but whether the United States Senate or the American people should decide what to do about what he did. I believe that the Constitution clearly provides that the people should make that decision in the presidential election that began on Monday in Iowa.
"The Senate has spent eleven long days considering this 'mountain' of evidence, the arguments of the House managers and the president's lawyers, their answers to senators' questions and the House record. Even if the House charges were true, they do not meet the Constitution's 'treason, bribery, or other high crimes and misdemeanors' standard for an impeachable offense.
"The framers believed that there should never, ever be a partisan impeachment. That is why the Constitution requires a 2/3 vote of the Senate to convict. Yet not one House Republican voted for these articles. If this shallow, hurried and wholly partisan impeachment were to succeed, it would rip the country apart, pouring gasoline on the fire of cultural divisions that already exist. It would create a weapon of perpetual impeachment to be used against future presidents whenever the House of Representatives is of a different political party.
"Our founding documents provide for duly elected presidents who serve with 'the consent of the governed,' not at the pleasure of the United States Congress. Let the people decide."
Senator Alexander also submitted to the Record the following editorials and his recent Meet the Press interview: Wall Street Journal: Lamar Alexander's Finest Hour, National Review: Lamar Alexander Gets It Right, American Enterprise Institute: Alexander Got It Right: It Takes More to Remove a President and Knox TN Today: Lamar Was Right.
Click here to watch the senator's full remarks.