Topic: Institute of Medicine
American Heart Association Rapid Access Journal Report
Dallas, TX – Restaurant foods and commercially processed foods sold in stores accounted for about 70 percent of dietary sodium intake in a study in three U.S. regions, according to new research in the American Heart Association's journal Circulation.
Sodium is an important contributor to high blood pressure, one of the leading causes of heart attack and stroke. The American Heart Association recommends a maximum of 2,300 milligrams (mg) of sodium a day, which is equivalent to 1 teaspoon of salt.
«Read the rest of this article»
Will Ensure School Vending Machines, Snack Bars Include Healthy Choices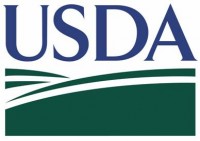 Washington, D.C. – Agriculture Secretary Tom Vilsack announced that under USDA's new " Smart Snacks in School" nutrition standards, America's students will be offered healthier food options during the school day.
"Nothing is more important than the health and well-being of our children," said Secretary Vilsack. "Parents and schools work hard to give our youngsters the opportunity to grow up healthy and strong, and providing healthy options throughout school cafeterias, vending machines, and snack bars will support their great efforts."

«Read the rest of this article»
Dallas, TX – The American Heart Association says a new report from the Institute of Medicine (IOM) — Sodium Intake in Populations: Assessment of Evidence — is incomplete in its assessment of sodium's impact on health because it does not focus its examinations on scientific evidence that links excess consumption and high blood pressure.
The report found that though reducing sodium intakes from current levels is important, and that there is a positive relationship between higher levels of sodium intake and risk of heart disease, there is not enough evidence to conclude that sodium reduction below 2,300 mg daily leads to less heart disease, stroke and a reduced risk of death.
«Read the rest of this article»
Washington, D.C.– The Veterans Affairs Department is publishing a proposed regulation in the Federal Register that would change its rules to add five diagnosable illnesses that are secondary to service-connected traumatic brain injury.
"We must always decide veterans' disability claims based on the best science available and we will," Veterans Affairs Secretary Eric K. Shinseki said. "Veterans who endure health problems deserve timely decisions based on solid evidence that ensure they receive benefits earned through their service to the country." «Read the rest of this article»
Plus, how to fix a broken regulatory system that fails to protect consumers

Yonkers, NY – A new investigation by Consumer Reports reveals that while tens of millions of American consumers live with medical devices implanted in their bodies, many of these implants have never been tested for safety and manufacturers are often required to do nothing more than file paperwork and pay a user fee before bringing their products to market.
In fact, because of our broken regulatory system, in such cases the only safety "testing" that occurs is in the bodies of unsuspecting patients. «Read the rest of this article»
Consumers Union Urges FDA to Limit Sodium Levels in Food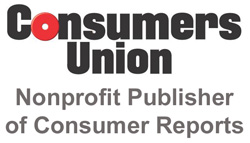 Washington, D.C. – When it comes to sodium levels in food, consumers are asking the food industry for just a pinch. Nearly 7,000 consumers joined Consumers Union, the policy and advocacy division of Consumer Reports, in a recent petition supporting regulatory efforts to set national, industry-wide targets to reduce sodium in processed and restaurant foods. «Read the rest of this article»