Topic: investment

Nashville, TN – Nearly $600,000 in fines and penalties were assessed on behalf of Tennessee consumers in 2017 as a result of disciplinary actions taken by the Tennessee of Department of Commerce and Insurance's (TDCI) Securities division.
A total of 19 disciplinary actions were taken which resulted in the issuance of $598,000 in civil penalties.
«Read the rest of this article»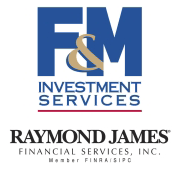 Clarksville, TN – While interest in sustainable investing has grown in recent years, myths regarding the popular strategy abound.
The socially and environmentally conscious approach is designed to allow investors to build portfolios that align with their desires to make a positive impact on society and the environment – while also taking into account the risks and returns of conventional investing.
«Read the rest of this article»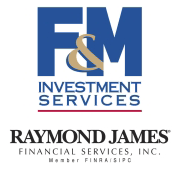 Clarksville, TN – Each quarter, the Raymond James Investment Strategy Committee completes a detailed survey sharing their views on the investment environment, and their responses are the basis for a discussion of key themes and investment implications covered in this quarter's Investment Strategy Quarterly.
Read an overview of the key themes below, or download the entire publication for a more thorough view of the markets and the economy.
«Read the rest of this article»

Nashville, TN – Most consumers dream of financial independence, but so many fail to achieve it because they never take the first step and create a strategy for reaching their goals.
The Tennessee Department of Commerce & Insurance's Securities Division encourages consumers concerned with their financial well-being to begin by making a personal investment plan.
«Read the rest of this article»

Nashville, TN – When it comes to choosing a trustworthy investment adviser, the Tennessee Department of Commerce & Insurance (TDCI)'s Securities Division urges investors to first educate themselves about their advisers and never shy away from asking tough questions.
Working with an investment adviser means investors must reveal sensitive personal and financial information about themselves and their financial status.
«Read the rest of this article»
Survey Finds USAA, Scottrade, and Vanguard score best amongst subscribers

Yonkers, NY – Whether you're a seasoned investor, a newbie, or someone retesting the waters after a scary loss, financial-services companies want your business. In its latest report, Consumer Reports investigated what financial-services companies are really providing to their customers.
Consumer Reports surveyed its online subscribers about their experiences with their brokers. The organization sent staff members into brokerage offices in New York and Washington state to experience how clients seeking advice were served. And the organization asked major financial-services companies to prepare investment plans based on the profiles of five of those staff members. Two independent financial planners and their teams evaluated the appropriateness of the advice in the companies' plans. «Read the rest of this article»
Taxes and Healthcare Will Weigh Heavily on Future Economic Growth and in Mid-Term Elections
San Diego, CA – CEO confidence was up slightly in the third quarter, noting a slowing economic growth pace, but no evidence of a double dip recession, according to the Vistage CEO Confidence Index 3rd quarter results. Despite widespread recognition of the recent economic slowdown, CEOs were more confident in their firm's ability to increase their revenues and profits in the year ahead.
Yet, virtually every CEO (92%) expects rising employee health care costs, and 57% of all CEOs expect those cost increases to be more than 10%. Two-thirds of all CEOs said that without the extension of the Bush tax cuts their businesses would be harmed, and nearly half (46%) reported continued unfavorable credit market conditions. In response to a question about the upcoming elections, 62% of CEOs believe the Republicans will control the U.S. House of Representatives in January 2011.
«Read the rest of this article»
James Bond's wealthy nemesis may have had an obsession with gold, but he judged, quite correctly, that if people keep putting your plans awry, that was likely their intent.
"Once is happenstance. Twice is coincidence. Three times is Enemy Action." — Auric Goldfinger, Ian Fleming's James Bond
In 1982, the same year John McCain entered the Senate, a bill was put forward that would substantially deregulate the Savings and Loan industry. The Garn-St. Germain Depository Institutions Act was an initiative of the Reagan administration, and was largely authored by lobbyists for the S&L industry — including John McCain's warm-up speaker at the convention, Fred Thompson. The official description of the bill was "An act to revitalize the housing industry by strengthening the financial stability of home mortgage lending institutions and ensuring the availability of home mortgage loans." Considering where things stand in 2008, that may sound dubious. It should. «Read the rest of this article»
Financially these are tumultuous days for our country, the world, and us, the residents of Clarksville. Throughout the the globe the past six months are conspicuous and striking by the burgeoning financial foreboding. Daily new on the monetary condition of the globe is tortuous. Car manufacturers recently reported that June was a "disastrous" month for sales. We wait with bated breath for this plight to hit bottom; instead more bad news is announced.
A recent USA Today headline proclaimed "Rising prices hammer seniors on fixed income." Food and medication goes out of reach for some. These are troublesome times, too, for parents, single or married, for grandparents and all adults. «Read the rest of this article»