Topic: Jack Johnson
Lt. Governor McNally, Senate Majority Leader Jack Johnson and Republican Caucus Chairman Ken Yager receive unanimous approval for another term
Nashville, TN -Tennessee's Senate Republican Caucus met today in Nashville where they voted unanimously to renominate Lt. Governor Randy McNally to a third term and to return Senator Jack Johnson (R-Franklin) and Senator Ken Yager (R-Kingston) to their top leadership roles as Majority Leader and Republican Caucus Chairman respectively.
«Read the rest of this article»
Tennessee Government
Nashville, TN – Tennessee Governor Bill Lee's charter school bill passed in both the Tennessee General Assembly House and Senate education committees just one day after Governor Lee's education savings account proposal advanced from the House curriculum subcommittee.
«Read the rest of this article»
Dr. Mark Green and Camie will host Chili Open House on January 27th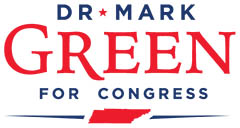 Franklin, TN – Dr. Mark Green announced the grand opening of his Franklin campaign office will be Saturday, January 27th.
To celebrate the opening, Dr. Green and his wife Camie will host an open house for the community that evening and will be serving Senator Green's chili recipe.
"Having spent a lot of time in Williamson County over the years, Camie and I have many friends here and love this community. I'm excited to have our campaign headquarters here in Franklin," Green remarked.
«Read the rest of this article»
Williamson County Senator calls Green "The perfect man for the job"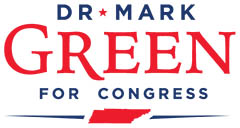 Franklin, TN – Today, State Senator Jack Johnson announced his endorsement of Dr. Mark Green for Congress. The Chairman of the Senate Commerce Committee, Johnson has represented Williamson County since 2007.
"Having worked side by side with Mark Green, I have witnessed his principled and effective conservative leadership firsthand," noted Johnson.
«Read the rest of this article»
Nashville, TN – The National Guard Force Protection Act of 2016 was signed into law on June 10th in a ceremony at the War Memorial Building in Nashville. The Act provides 1.5 million dollars to improve the security of National Guard facilities throughout the state.
This bill requires the department of military to implement force protection enhancements at national guard facilities to include AI Phones, shatter resistant film, cameras, magnetic locks, barriers and mobile ballistic shields among other security enhancements.
«Read the rest of this article»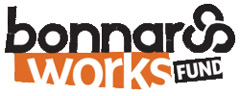 Manchester, TN – Administrators of the Bonnaroo Works Fund announced today that the application deadline for 2014 grants has been extended until March 15th.
Established in 2002, the Bonnaroo Works Fund supports arts, education and environmental nonprofit organizations as well as a variety of community initiatives. To date, more than $5 million has been awarded by fund administrators; last year's award grants totaled more than $350,000. «Read the rest of this article»
Initiative aligns work of the executive, legislative and judicial branches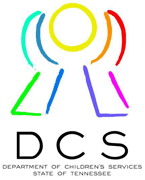 Nashville, TN – During the coming year, the Tennessee Department of Children's Services will continue the Three Branches Institute, an initiative bringing together members of the executive, legislative, and judicial branches to work with the department on strengthening the state's child protection and juvenile justice systems.
"For Tennessee to have a strong and effective system of children's services, the three branches of government must have a clear vision on the mission of the services, and confidence that the services are generating desired outcomes," said DCS Commissioner Jim Henry. «Read the rest of this article»
Final update detailing the first session of the 108th General Assembly
Food, Clothing, and Hygiene Drive to support the Austin Peay State University Food Pantry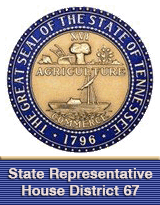 Nashville, TN – House Bill 32, License Plates for our Veterans and Active Duty Military.
House Bill 32, sponsored by Tennessee State Representative Cameron Sexton (R-Crossville) will make some changes, effective July 1st, 2014, to the issuance of license plates to our active duty military and veterans who receive honors and awards such as the Purple Heart, Silver Star, Air Medal, and Medal of Honor.
The most substantial change is moving the Air Medal plates to the category of military cultural license plates.  This category also contains other license plates such as the Silver Star and Bronze Star.
«Read the rest of this article»
Legislation brings clarity, fairness to system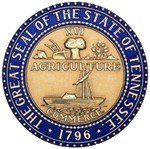 Clarksville, TN – Tennessee Governor Bill Haslam held a ceremonial bill signing at Clarksville Foundry, Inc. for his workers' compensation reform legislation, HB 194/SB 200, approved by the Tennessee General Assembly.
Workers' compensation premium rates for employers in Tennessee are higher than the national average and higher than all of Tennessee's bordering states, and the state is one of only two that adjudicated workers' compensation claims in the trial courts, often delaying benefits to employees and producing inconsistent results. «Read the rest of this article»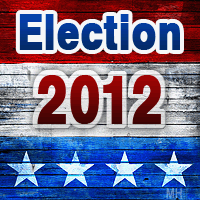 Clarksville, TN – On May 9th, 2012 J. R. Hand opened his home to hold an event for Doctor Mark Green's campaign for State Senate in District 22, which includes Montgomery, Houston and Stewart Counties.
In attendance for the event were Lieutenant Governor Ron Ramsey, State Senate Majority Leader Mark Norris, State Senate Caucus Chairman Bill Ketron, State Senator Jack Johnson, State Senator Ken Yager, State Senator Brian Kelsey, Commissioner of Economics and Community Development Bill Hagerty and Montgomery County State Representative Curtis Johnson. J. R. Hand's father Charles Hand was also in attendance. «Read the rest of this article»