Topic: Jason Grilli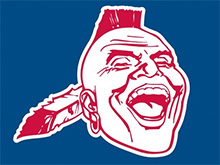 Clarksville, TN – As the calendar readies a turn to September and the Braves postseason chances officially dwindle to zero, it's time to take stock of what's important.
The Atlanta Braves are in third place in the National League East, but need a telescope to see the top of the division and are somehow even further back in the Wild Card hunt. Barring a season-ending run the likes of which have never been seen (to reach 85 wins, Atlanta would need to go 31-4 the rest of the way as of Wednesday, and even that may not be enough to garner a postseason bid), the competitive part of the season is over.
«Read the rest of this article»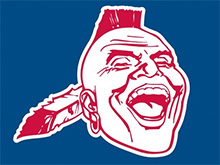 Clarksville, TN – As I'm writing this, the Braves are imploding against the Tampa Bay Rays.
Actually, that's not an accurate assessment of the situation. The Braves bullpen took a three-run lead into the bottom of the seventh on Wednesday night in Tampa and turned it into a three-run deficit in about four seconds. Matt Marksberry is looking, well, like a guy who was in A-ball to start the season—no shame on him either, that's just what the situation calls for now.
It's not fair to him that he has to play above his ski's right now, but there's just not much left in the cupboard. No Jason Grilli. No Jim Johnson. No Luis Avilan. If Arodys Vizcaino and Andrew McKirahan are the class of your bullpen, that doesn't speak volumes so much as shout them, Lewis Black-style, from a mountaintop of crap, inexperience and ineptitude.
«Read the rest of this article»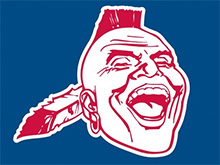 Clarksville, TN – If you made a checklist entitled 'Worst Ways for a Professional Baseball Team to enter/exit the All-Star Break', let's see how your 2015 Atlanta Braves might have fared:
Go to a hitter's park, fail to hit.
Four games in hitter's haven Colorado – 11 total runs. So… check.
Mount a losing streak, ensuring that you will both head into and out of the All-Star break with no momentum.
Five straight losses after being .500 and four games back in the division race – still in the hunt! – as recently as July 7th (That's longform for 'check')
«Read the rest of this article»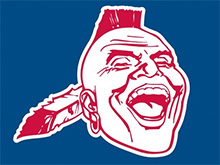 Clarksville, TN – That's right, it's time for everyone's favorite hacky midseason awards column… The Middies!
The Braves hit the halfway point on Saturday night – a dominant 9-5 win against the Phillies that was over by the fifth inning and brought the Braves within a game of .500 at 40-41.
And that this team – with one consistently good starting pitcher, a revolving door of castoffs for a bullpen and an offense best described as 'Freddie Freeman, Cameron Maybin and six guys you may have heard of' – is sniffing the possibility of .500 ball and maybe not selling at the deadline is Fredi Gonzalez's greatest achievement. Well done.
«Read the rest of this article»
Written by Colby Wilson
I hate these 'If my life depended on it, I'd do blah blah blah' scenarios, because no one's life has ever depended on finding the perfect French dip sandwich or being able to drive from Nashville to Memphis in less than two-and-a-half hours. It's a very hack way of saying 'I find this thing to be better than any other of a list of a similar things', but the first way is more eye-catching, so that's how most people say it.
Having said that, if my life depended on the outcome of a baseball game, I'd want John Smoltz to get the ball.
«Read the rest of this article»