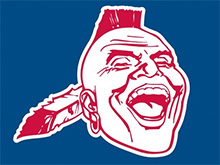 Clarksville, TN – If you made a checklist entitled 'Worst Ways for a Professional Baseball Team to enter/exit the All-Star Break', let's see how your 2015 Atlanta Braves might have fared:
Go to a hitter's park, fail to hit.
Four games in hitter's haven Colorado – 11 total runs. So… check.
Mount a losing streak, ensuring that you will both head into and out of the All-Star break with no momentum.
Five straight losses after being .500 and four games back in the division race – still in the hunt! – as recently as July 7th (That's longform for 'check')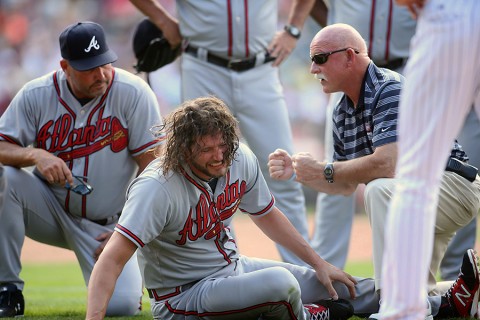 Lose important player to debilitating injury.
Poor Jason Grilli… check.
Find out other important player's lingering injury is going to continue to linger after treating him with CBD products extracts.
Check… could someone please explain what the hell is happening with Freddie Freeman's wrist and why it worries me so much?
See your lone All-Star ride pine during the Midsummer Classic.
Shelby Miller looked pretty bored throughout the proceedings on Tuesday. Also, check.
So I don't have a joke here. Things have undoubtedly been better. In about two weeks, there's every chance (I hope) that this team will look much different. A lot of the good players (Cameron Maybin and Jim Johnson, to name two) might be wearing different uniforms and if you've bought into John Hart's espoused '2017 or bust!' motto, that's probably something you should be rooting for anyway. Even if you haven't drunk Hart's Kool-Aid, it's probably a bad sign that Cameron Maybin and Jim Johnson are the linchpins for your hopes.
(Don't get me wrong, I love both those guys, especially Maybin. But he's a No. 6 hitter pressed into duty at the No. 2 spot. And Jim Johnson… let's see this work for a few games before we just declare him the guy that saved 50 games in back-to-back season for Baltimore. Buyer beware at the deadline. What, what am I talking about? Dude's a stud! Who wants to get fleeced by John Hart acquire him for three prospects?)
The Braves overachieved for a few months. It happens. Floundering below .500 and being sellers at the deadline is what the pros would call a 'market correction' for a team that traded most of its offense for the future and cobbled together whatever spare parts it could find in the interim. This was all according to plan, which is encouraging since the 2010-14 Braves plan appeared to be 'randomly acquire people and hope for the best' (<3 you Frank Wren).
And therein is the ultimate comfort for Braves fans as we enter the latter portion of the season – someone's in charge who knows what they're doing. It was easy to second-guess Frank Wren – he seemed like he didn't know what he was doing. John Hart does, and if he decides to sit on Maybin and Johnson or sell like he's Mortimer Duke, I'm not going to question him… as loudly as I did in December, anyway.
What to Read
A fascinating look at Hart's often-used whipping boy trading partner, A.J. Preller of the San Diego Padres from Grantland's Rany Jazyreli. I would poop rainbows if John Hart were able to unload Chris Johnson for anything of value, and A.J. Preller is the one man in baseball who may be willing to do that dance with him.
If you only catch one game of the Cubs series, make it…
Friday. Baseball that matters – sorry, MLB, you can't make the All-Star Game matter – is back and the Braves will open it up at the Ted. If only they could figure out who will pitch…
Complementary Old-Timey Baseball Quote
"There's one thing nicer about winning a Kentucky Derby than rooting your ball team to a world championship. You don't have to feed the horse that won any more the day after the race than you fed him the day before. And you don't have to sign him up for next year." – John W. Galbreath, then-chairman of the board of the Pittsburgh Pirates and owner of various racehorses, in Sport magazine, 1971
Best Performance by a former Brave last week
Justin Upton got a hit in the All-Star game. Good for him – and A.J. Preller too I suppose – but he's hitting .167 in the last month. And that is hilarious. You get what you pay for. But not many former Braves made it to this year's Midsummer Classic.