Topic: Cameron Maybin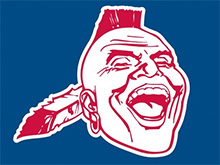 Clarksville, TN – You want me to talk about John Hart and the Confusing, Off-the-Wall, Nonsensical, Very Weird Deal or do you want me to talk about something else? I have to mention it, obviously, but I can do it in 80 words or I can do it 800 words.
You picked 80. Smart.
I think when you make a deal where the biggest principles involved are a 24-year old mid-rotation starter, a 21-year old top prospect, a two-time All-Star closer and a 30-year old super prospect whose never seen a big-league pitch and has a sketchy injury history—and the only one you end up with is the 30-year old—then unless the 30-year old turns into steroids-era Mark McGwire or better, you lost the trade. But hey, no pressure Hector Olivera. Pickles.
(Sorry, I was on 79. Needed one more.)
«Read the rest of this article»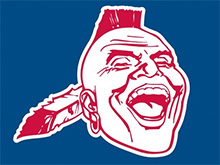 Clarksville, TN – If you made a checklist entitled 'Worst Ways for a Professional Baseball Team to enter/exit the All-Star Break', let's see how your 2015 Atlanta Braves might have fared:
Go to a hitter's park, fail to hit.
Four games in hitter's haven Colorado – 11 total runs. So… check.
Mount a losing streak, ensuring that you will both head into and out of the All-Star break with no momentum.
Five straight losses after being .500 and four games back in the division race – still in the hunt! – as recently as July 7th (That's longform for 'check')
«Read the rest of this article»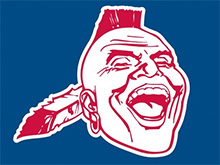 Clarksville, TN – That's right, it's time for everyone's favorite hacky midseason awards column… The Middies!
The Braves hit the halfway point on Saturday night – a dominant 9-5 win against the Phillies that was over by the fifth inning and brought the Braves within a game of .500 at 40-41.
And that this team – with one consistently good starting pitcher, a revolving door of castoffs for a bullpen and an offense best described as 'Freddie Freeman, Cameron Maybin and six guys you may have heard of' – is sniffing the possibility of .500 ball and maybe not selling at the deadline is Fredi Gonzalez's greatest achievement. Well done.
«Read the rest of this article»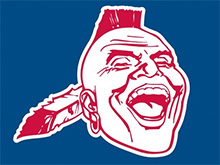 Clarksville, TN – The Atlanta Braves are a TERRIBLE offensive team.
I know this is not an earth-shattering revelation, but the lack of Freddie Freeman the last two weeks has thrown an already-limp lineup into utter disarray.
Teams cannot survive with one marquee attraction in a lineup full of has-beens, not-quites and never-weres but the subtraction of Freeman hurts the ones his presence had helped. Cameron Maybin (.229, 4 runs), Jace Peterson (.189, 2 runs) and Juan Uribe (.167, 1 extra-base hit) have all struggled during Freeman's absence, clearly suffering once opposing pitcher's no longer have to worry about working around the burly lefty.
«Read the rest of this article»
Written by Colby Wilson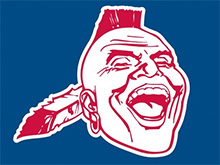 Clarksville, TN – As throw-ins go, Cameron Maybin has been pretty good so far.
For all the talk about pitching wunderkind Matt Wisler – and that talk looks justified in the very early returns – Maybin was a distant third on most people's list for 'most important player acquired in the Craig Kimbrel deal', behind Carlos Quentin, and may have mattered less to some than the acquisition of a competitive balance draft choice.
Yet Cameron Maybin has been the outfield presence the Braves have sorely needed in 2015, quickly becoming an every-day fixture in centerfield and playing exemplary defense as such to offset his sometimes-streaky offense.
«Read the rest of this article»