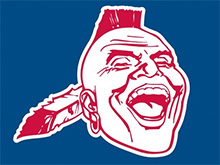 Clarksville, TN – The Atlanta Braves are a TERRIBLE offensive team.
I know this is not an earth-shattering revelation, but the lack of Freddie Freeman the last two weeks has thrown an already-limp lineup into utter disarray.
Teams cannot survive with one marquee attraction in a lineup full of has-beens, not-quites and never-weres but the subtraction of Freeman hurts the ones his presence had helped. Cameron Maybin (.229, 4 runs), Jace Peterson (.189, 2 runs) and Juan Uribe (.167, 1 extra-base hit) have all struggled during Freeman's absence, clearly suffering once opposing pitcher's no longer have to worry about working around the burly lefty.
To wit:
4-6 without Freeman
9 runs per game
.244 batting average
3 home runs as a team; 17 total extra-base hits
For a team whose margin of error was always razor-thin, losing Freeman for any extended period of time was always going to be problematic, but it's been jarring to watch the offensive ineptitude, particularly since it has coincided with one of the best stretches of pitching this season – Alex Wood (7 IP, 3 ER) and Shelby Miller (7 IP, 1 ER) were hard-lucked and Williams Perez was on the way to another quality outing when he went down on a liner off the foot against Pittsburgh. Even the bullpen put up a fine showing, posting a 2.07 ERA over 26.1 innings since Freeman hit the shelf on June 18th.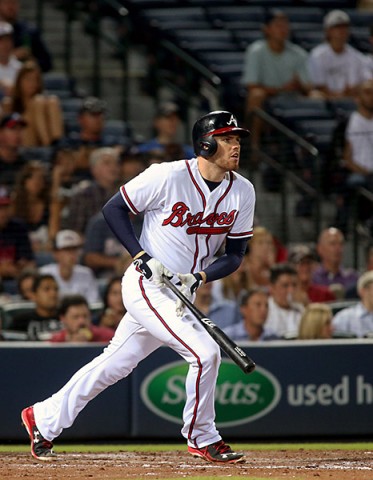 Freeman should be back on Friday, by which point the Braves once-surprising season may have reached the point of no return. 'Atlanta Braves, 2015 playoff contender' was a thing as recently as June 21st, but having tumbled four games in the standings since then – and with Washington beginning to round into the juggernaut everyone expected in the preseason – John Hart has to look at what type of buyer (good player or crappy contract – more on this below) he wants to be at the deadline.
Should the Nationals sweep Atlanta to begin this week – which would drop the Braves to 36-43, nine games out of the division and firmly cement the NL East's claim for worst division in baseball – then anybody not named Freeman, Miller or Wood should keep a go-bag handy.
(Even you, Julio.)
Lost in all this is that Freeman, roving cast of role-players as supporting actors be damned, is enjoying perhaps his finest season. It's tough being the only guy in the lineup who can strike fear in the heart of an opposing pitcher. Guys throw around you (or at you, sometimes). Most managers would rather walk Freeman three times and let the A.J. Pierzynski's of the world try to beat them, yet Freeman is out in these streets looking to slap up a 25-home run, 90-RBI season with a Quadruple-A lineup around him. It's among his finest work, and if his wrist is still twinged upon his return, the Braves are absolutely screwed.
What to Read
Every time the Braves appear on The 30 – Jonah Keri's excellent weekly piece for Grantland – I enjoy it.
This week
, Keri pontificates on the odds of the Braves, falling quickly out of the race, being the buyers of bad contracts and good prospects at the trade deadline for a win-now piece – bullpen help, an extra big-league bat, whatever the Braves have that they can spare. An interesting idea, should it come to fruition.
If I'm opposing teams, I step lightly around John Hart – dude appears to be smarter than the average bear.
Stat o' the Week
On the other hand, maybe it's the Ted? Maybin is hitting .337 at home and .248 on the road. What's more, against lefties at the Ted, he's hitting .385 against .200 against southpaws on the road – in 20 fewer at-bats, he's got one fewer hit. Good to know the Braves have 47 home games remaining.
If you only catch one game of the Phillies series, make it…
6:15 p.m. (CT), Independence Day. Braves. Phillies. At the Ted. After drinking beer, grilling dead animals and celebrating this great nation all day – and prior to blowing up $1,500 worth of fireworks – watch some baseball, because that is what our country was founded on.
Complementary Old-Timey Baseball Quote
"A clubhouse lawyer is somebody the manager invents to blame for his own deficiencies." – Gabe Paul in Sport Magazine, April 1963
Best Performance by a former Brave last week
Brian McCann continues to get it done, smacking two home runs and driving in six last week. Can he catch every day, or even most days at this point? Of course not. But he's on pace for another 20-home run season with an average near .270, and he stands an outside chance of reaching the 4.0 Wins Above Replacement mark that seamheads note as the hallowed ground for successful season-dom. He's just 31 years old, and is bound to have a few late-career stat-padding seasons as a DH, with the Yankees or elsewhere. Will we be talking about 'Hall of Famer Brian McCann' some day? And if we are, where does his stint with the Braves factor into it?