Topic: Williams Perez
Nashville Sounds
Nashville, TN – The Nashville Sounds got timely hitting and solid pitching in a 6-1 win over the Iowa Cubs in front of 5,930 fans at First Tennessee Park Wednesday night.
Matt Olson and Mark Canha crushed home runs and Corey Walter turned in a quality start to help the Sounds (33-30) even the four-game series at one game each.
Nashville used small ball to manufacture the first two runs of the game in the second. Canha walked to start the inning and sprinted to third on a base hit by Joey Wendle. Moments later, Wendle swiped second before Ryan Lavarnway plated Canha with a sacrifice fly.
Wendle was at it again when he stole third base without a throw. He raced home when Matt McBride lifted a sacrifice fly to right field to give Nashville a 2-0 advantage.
«Read the rest of this article»
Nashville Sounds
Des Moines, IA – The Nashville Sounds blanked the Iowa Cubs 6-0 Sunday afternoon to clinch the four-game set. Paul Blackburn had his sinker ball working all afternoon for the Sounds en route to seven shutout innings.
Blackburn kept the ball down all afternoon long as he induced 15 compared to two fly outs to go along with four punch outs en route to seven shutout innings. He was highly efficient as well, needing just 83 to get through said seven innings.
The right-hander sat down 14 straight I-Cubs from the third to the seventh. The streak was broken when Jaimer Candelario blooped a single into shallow center field with one out in the bottom of the seventh inning. Blackburn surrendered just a pair of singles in his outing.
«Read the rest of this article»
Nashville Sounds
Des Moines, IA – The Nashville Sounds faltered Saturday night as they suffered a 5-1 setback at the paws of the Iowa Cubs. Matt Chapman's 12th home run of the season was the lone highlight offensively for the Sounds who mustered just five hits on the night.
The I-Cubs struck first in the bottom of the second inning when Stephen Bruno drove home Victor Caratini on a dribbler up the middle. Iowa maintained a one run advantage until the top of the fourth inning when with two outs Chapman stepped to the plate. The Sounds third baseman deposited a 2-2 pitch well beyond the left field fence to knot the game up at one run apiece.
«Read the rest of this article»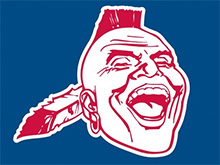 Clarksville, TN – As far back as I can remember, the Braves were fine. Nearly always good, occasionally great. Sure, there was that 2008 team that was underachieving and unfortunate and doesn't bear any measure of discussion. But from the time I started paying attention to baseball, I could nearly always count on Atlanta being involved in meaningful games in August and September.
So 2015 will be slightly different.
«Read the rest of this article»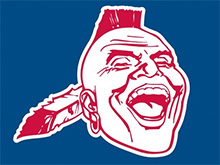 Clarksville, TN – In an up-and-down (mostly down) Atlanta Braves season, you take solace in the little things. Jace Peterson looking like a potential cornerstone, for instance. The A.J. Pierzynski Revival. The on-going delight that is watching Andrelton Simmons range deep into the hole, make the impossible backhanded stab, stop on a dime, set, load his cannon of an arm and throw a hustling batter out by two steps.
But the most enjoyable phrase we've heard all season happened last week:
"The Braves have purchased the contract of Peter Moylan from Triple-A Gwinnett."
«Read the rest of this article»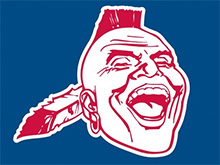 Clarksville, TN – As I'm writing this, the Braves are imploding against the Tampa Bay Rays.
Actually, that's not an accurate assessment of the situation. The Braves bullpen took a three-run lead into the bottom of the seventh on Wednesday night in Tampa and turned it into a three-run deficit in about four seconds. Matt Marksberry is looking, well, like a guy who was in A-ball to start the season—no shame on him either, that's just what the situation calls for now.
It's not fair to him that he has to play above his ski's right now, but there's just not much left in the cupboard. No Jason Grilli. No Jim Johnson. No Luis Avilan. If Arodys Vizcaino and Andrew McKirahan are the class of your bullpen, that doesn't speak volumes so much as shout them, Lewis Black-style, from a mountaintop of crap, inexperience and ineptitude.
«Read the rest of this article»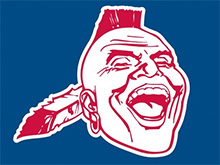 Clarksville, TN – The Atlanta Braves are a TERRIBLE offensive team.
I know this is not an earth-shattering revelation, but the lack of Freddie Freeman the last two weeks has thrown an already-limp lineup into utter disarray.
Teams cannot survive with one marquee attraction in a lineup full of has-beens, not-quites and never-weres but the subtraction of Freeman hurts the ones his presence had helped. Cameron Maybin (.229, 4 runs), Jace Peterson (.189, 2 runs) and Juan Uribe (.167, 1 extra-base hit) have all struggled during Freeman's absence, clearly suffering once opposing pitcher's no longer have to worry about working around the burly lefty.
«Read the rest of this article»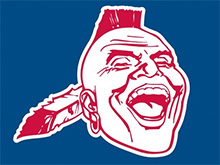 Clarksville, TN – Well, the future took a bit of a setback this week.
Surprising few, the Braves sent Christian Bethancourt down to Gwinnett on Monday. Bethancourt was hitting .204 at the time and really, it's time for a major re-evaluation when Ryan Lavarnway is considered the better bet to succeed at the major-league level. If his bat is going to be Mendoza-esque, his defense needs to be better than bottom-five in the league in errors (three) and passed balls (five) – especially since he was only catching twice a week.
He's 23; 23-year olds get sent down when they're struggling sometimes, even multi-time top organizational prospects who were thought to be lynchpins. He'll go to Triple-A, get more playing time and hopefully figure out how to be serviceable with the bat and get back to the world-class defense we've all heard so much about.
«Read the rest of this article»