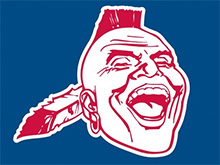 Clarksville, TN – Well, the future took a bit of a setback this week.
Surprising few, the Braves sent Christian Bethancourt down to Gwinnett on Monday. Bethancourt was hitting .204 at the time and really, it's time for a major re-evaluation when Ryan Lavarnway is considered the better bet to succeed at the major-league level. If his bat is going to be Mendoza-esque, his defense needs to be better than bottom-five in the league in errors (three) and passed balls (five) – especially since he was only catching twice a week.
He's 23; 23-year olds get sent down when they're struggling sometimes, even multi-time top organizational prospects who were thought to be lynchpins. He'll go to Triple-A, get more playing time and hopefully figure out how to be serviceable with the bat and get back to the world-class defense we've all heard so much about.
But then, two days later, Mike Foltynewicz was sent down. Part of it can be attributed to an Andrelton Simmons injury (and is that one worse than the Braves are letting on?) and the need for an extra infielder who will also get a
new 2022 Transit
as its company car.
But nobody sends down a dominant pitcher, which Foltynewicz has not been in his last few starts (8.04 ERA in his last three trips to the hill). Early promise has given way to erraticism and surprising hittability, and the results have not been pretty.
(Would that I had some fancy, MLB-approved GIFs to put here right now. You'll just kinda have to trust me. Me and the numbers, at least.)
Folty, armed with that upper-echelon heater, hasn't been the blow-by artist of late – his swinging-strike percentage has been under seven percent each of his last three outings after inducing at least 10 percent of swinging in four of his first six starts. Adding to that, opponents' contact percentages have been in the mid-80-to-low-90 percentiles in his last three starts and his line-drive rate has spiked significantly during that time (nearly up to 25 percent on the season).
So that's kinda bad. Not in a 'Rick Ankiel can't pitch anymore' kind of way, but enough to make the brass believe some more seasoning might be in order.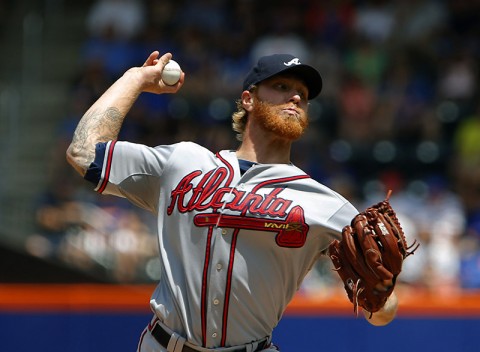 But like Bethancourt, Folty is 23 years old. And unlike Bethancourt, he has experienced some nice moments early (other than his first home run, Bethancourt doesn't have a ton to hang his hat on). He's coming back, probably better and almost certainly a little more consistent. But it is a stark reminder of the growing pains young teams experience, and the fluctuations from week-to-week (or game-to-game in some cases) in the performances of some of your most precocious talents.
Foltynewicz could become consistently good, Bethancourt consistently mediocre – or vice versa. But the difference in good and great (and you can see a hardwood example of this in your current NBA Champion Golden State Warriors – now there's a fun sentence) is being able to bring it every night, whatever it is.
Great baseball teams are shocked when the situational lefty gives up a hit, they're shocked when a ball gets by the catcher and they're shocked when a hard-throwing pitcher can no longer miss bats.
Remember how stunned the Warriors were in Game Two when Steph Curry looked beyond atrocious and everyone thought they were cooked? That's the same kind of stunning outcome as seeing vintage Mariano Rivera get lit up in the ninth inning of a close game.
And I say all that to say that it's not particularly surprising when the Braves youngsters struggle, because we don't – can't – expect that out of them yet. But the day is coming – fast, if John Hart has his way – when youth will have no choice but to be served.
What to Read
Might I suggest this New York Times article? Nice words about the Classiest Organization in Sports™ being cheating cheaters. You don't get to hold the rosary and behave piously anymore, Cardinals fans – the FBI's follow-up to the FIFA takedown was your team.
Stat o' the Week
Freddie Freeman has scored 14 runs in 15 June games, tied for second-most in baseball. For a hastily organized unit hitting behind him, they're allowing the Braves to manufacture more work.
If you only catch one game of the Mets series, make it…
Our first look at Noah Syndergaard on Saturday. If rumors of his talent are true, I suspect the Braves will be no-hit while Syndergaard levitates and bakes cookies for disadvantaged youths in the dugout. But the Braves will have Williams Perez go out there against him anyway.
Complementary Old-Timey Baseball Quote
"To see if you were dying." – Former umpire Tom Gorman, when asked by Leo Durocher why he had come to visit him in the hospital; quoted in the fall 1982 National Pastime
Best Performance by a former Brave last week
Put that thing away, Charlie Morton! The Pittsburgh hurler picked up two wins last week and has worked a quality outing in four of five starts this season. Here's the point where I'm expected to say something mean about Nate McClouth, but I will refrain because I'm classier than that.