Topic: National Basketball Association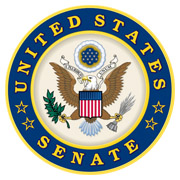 Washington, D.C. – The Volunteer State is no stranger to extreme flooding and tornados, but last month's severe weather was historic in its devastation of roads, homes, and businesses.
In response, I led the Tennessee delegation in a letter to the White House supporting Tennessee Governor Bill Lee's request for a Major Disaster Declaration to address the deadly storms that occurred between March 25th and April 3rd, 2021.
I urged President Joe Biden to approve Governor Lee's declaration and swiftly provide Tennessee with the federal resources necessary to rebuild.
«Read the rest of this article»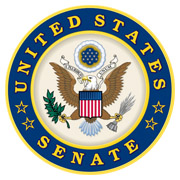 Washington, D.C. – U.S. President Joe Biden's administration continues promises for free health care and citizenship for illegal immigrants have unsurprisingly led to an influx of migrants overwhelming our southern border.
When our nation isn't secure, every town becomes a border town, and every state becomes a border state. The current crisis has put our nation's public health and safety on the line. I called out the rapidly worsening immigration crisis and discussed the hypocrisy of open-border policies.
«Read the rest of this article»
By Marsha Blackburn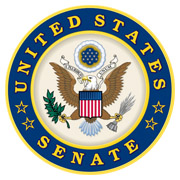 Washington, D.C. – If you tune into China Central Television (CCTV), you'll see forced prisoner confessions, government propaganda, and the NBA. That's right, basketball.
The NBA's recent return to CCTV reveals the league's continuing complacency about human rights abuses and raises tough questions for basketball fans and human rights activists alike. What did the NBA do to regain favor with China? Why would they want to support the Chinese Communist Party (CCP) in the first place?
«Read the rest of this article»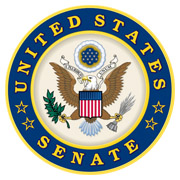 Washington, D.C. – U.S. Senator Marsha Blackburn is demanding answers from the NBA about its return to China Central Television (CCTV). Communist China banned NBA broadcasts following outspoken support within the league for the Hong Kong freedom fighters.
"Commissioner Silver cut a deal to air NBA games on the same station that regularly broadcasts Communist propaganda and forced prisoner confessions," said Senator Blackburn. "Commissioner Silver needs to come clean — did he agree to censor players' free speech to return to Chinese state-run airwaves?"
«Read the rest of this article»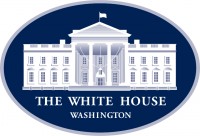 Washington, D.C. – "The brutal regimes in Venezuela, Cuba and Nicaragua pose a grave threat to our country's national security interests."
"We must continue to consistently deny funds to these regimes, which work together to oppress their people, wreak havoc in our hemisphere and oppose U.S. interests," Representative Mario Díaz-Balart (R-FL) writes in the Miami Herald.
«Read the rest of this article»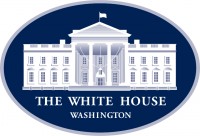 Washington, D.C. – Silicon Valley has turned into the wild west, and big tech companies are abusing Americans' personal data; but if the Federal Trade Commission (FTC) is going to be the cop on the beat protecting privacy, it needs the tools to do so.
At this week's Senate Commerce hearing, I asked Chairman Joseph Simons of the FTC to provide an update on new restrictions that will require Facebook to restructure its approach to consumer privacy.
«Read the rest of this article»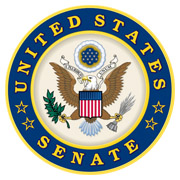 Washington, D.C. – Tennesseans want us to incentivize folks to safely return to work. I've also been hearing from business owners concerned that people are not returning to work. This is why I joined Senator Rob Portman's (R-Ohio) Healthy Workplaces Tax Credit Act to help relieve business owners of some of the financial burden associated with creating a safe work environment.
As I write this, billions of dollars from previous coronavirus relief packages sit unspent. We must ensure that any additional coronavirus relief is targeted, and has both the guardrails and flexibility necessary to prevent waste, fraud and abuse.
«Read the rest of this article»
Clarksville, TN – Clarksville Christian School is excited to welcome Clarksville native and Veteran NBA player Trenton Hassell as the new Head Basketball Coach of the championship Lady Centurion Basketball team. Hassell is a distinguished Hall of Fame player for the Austin Peay State University (APSU) mens' basketball team, and he is one of only seven APSU athletes to have their jerseys retired.
After college, Hassell spent 10 years in the NBA. He was the first pick in the second round of the 2001 NBA Draft, signing with the Chicago Bulls.
«Read the rest of this article»

Clarksville, TN – Austin Peay State University (APSU) men's basketball junior Terry Taylor has submitted his paperwork as an early entrant into the 2020 NBA Draft. Under NCAA rules adopted in 2018, the Bowling Green native can sign with a certified agent, receive feedback and still have the ability to return to school if he chooses.
«Read the rest of this article»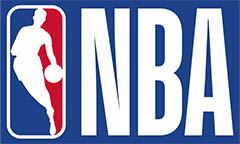 New York – The NBA announced that a player on the Utah Jazz has preliminarily tested positive for COVID-19 (Coronavirus).
The test result was reported shortly prior to the tip-off of the Wednesday, March 11th, 2020 game between the Jazz and Oklahoma City Thunder at Chesapeake Energy Arena.
At that time, Wednesday's game was canceled. The affected player was not in the arena.
«Read the rest of this article»