Topic: Andrelton Simmons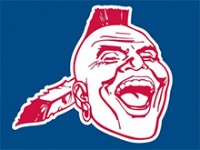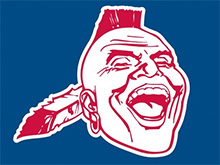 Clarksville, TN – Yeah it sucks.
No matter what happens in the future, this much is irrefutable: the Atlanta Braves traded the best defensive player—not shortstop, not infielder, player—since Ozzie Smith, as he was reaching his prime, for wishes. Maybe those wishes can be granted and maybe they can't; that's for the genie and the Braves minor-league instructors to sort out.
Two years ago, Braves fans could say unequivocally, regardless of how good or bad the team as a whole was playing, that they could watch Andrelton Simmons play shortstop like a god and Craig Kimbrel be the best closer in the world. And we got to do that all the time. Now we don't, and it sucks.
«Read the rest of this article»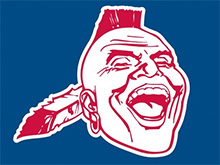 Clarksville, TN – The 2015 regular season has whimpered to a close. Let's hand out some fake awards for an Atlanta Braves season that was all too real.
The Jermaine Dye Award for best season by a former Brave: This seems like one of those insanely stacked categories like the 1994 Best Picture Oscar nominees. In fact, lets draw some half-cocked parallels between baseball players and 20-year old movies!
Forrest Gump: Gets all the headlines and maybe (maybe!) it's not the best, only everyone gets irrationally mad at you for suggesting that? Oh, this is so Justin Upton.
Four Weddings and a Funeral: Everybody always seems to forget about this movie… kinda like everyone forgets that Mark Teixeira used to play for the Braves.
«Read the rest of this article»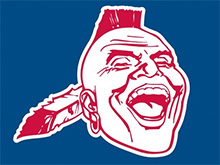 Clarksville, TN – The National League East has been a wonderful dumpster fire in 2015, which has been nice for a number of reasons. For one, that the Mets, Major League Baseball's laughingstock for the past half-decade, not only won the division handily but were the only team that any casual observer would reasonably conclude was run with something approaching competency—a team that was forced to pay a 52-year old man whose last big-league at-bat happened less than a year into George W. Bush's first term $1.2 million on July 1st—will never not be the best.
But my favorite part has been that the Braves incompetence, which happened by design, pales in comparison to the unintentional bungling by the Marlins and Nationals, with the latter's season from hell coming to a head last weekend when sentient sack of Quikrete Jonathan Papelbon attempted to do bodily harm to Bryce Harper, who happens to be the best player in the National League.
«Read the rest of this article»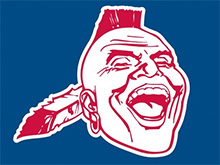 Clarksville, TN – It's easy to fly under the radar when you play on a team hell-bent on losing 100 games. The talented players tend to get the benefit of the doubt—Shelby Miller didn't pitch perfectly in every one of those starts he was unable to win, just most of them, but you wouldn't know that from listening to Chip and Joe—and the…less…talented guys bear the brunt of the blame (I can only imagine Fredi Gonzalez's whole spiel to keep his job will be, "Whaddya want from me? I thought you were going to give me real ballplayers to coach.")
Even so, I'm a little discouraged at Andrelton Simmons' development.
(DEEEEEEP breaths, everybody. It's not all bad, I promise. Andrelton Simmons is my favorite current Brave. Of course, he's one of only like, three, that I recognize, but still, this is hard on me too.)
«Read the rest of this article»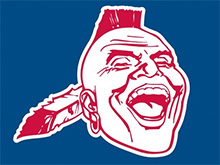 Clarksville, TN – We make a lot of fun of the New York Metropolitans in this space, but it's time to acknowledge that the Mets are at least somewhat Amazin' this season.
(That's right, the Braves have been so terrible this year that I've resorted to the New York Mets to find some good in baseball. Also, scotch.)
With David Wright missing a large swath of the season, Yoenis Cespedes and Juan Uribe not showing up until midway through and a regular cast that includes people you've never heard of (Michael Conforto, Juan Lagares), thought to be retired (Curtis Granderson, Michael Cuddyer) or terrible (Lucas Duda, Daniel Murphy, Lucas Duda again), the Mets were supposed to be a year away.
«Read the rest of this article»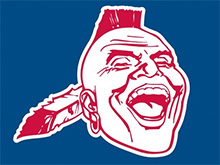 Clarksville, TN – In an up-and-down (mostly down) Atlanta Braves season, you take solace in the little things. Jace Peterson looking like a potential cornerstone, for instance. The A.J. Pierzynski Revival. The on-going delight that is watching Andrelton Simmons range deep into the hole, make the impossible backhanded stab, stop on a dime, set, load his cannon of an arm and throw a hustling batter out by two steps.
But the most enjoyable phrase we've heard all season happened last week:
"The Braves have purchased the contract of Peter Moylan from Triple-A Gwinnett."
«Read the rest of this article»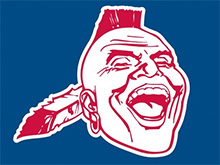 Clarksville, TN – You want me to talk about John Hart and the Confusing, Off-the-Wall, Nonsensical, Very Weird Deal or do you want me to talk about something else? I have to mention it, obviously, but I can do it in 80 words or I can do it 800 words.
You picked 80. Smart.
I think when you make a deal where the biggest principles involved are a 24-year old mid-rotation starter, a 21-year old top prospect, a two-time All-Star closer and a 30-year old super prospect whose never seen a big-league pitch and has a sketchy injury history—and the only one you end up with is the 30-year old—then unless the 30-year old turns into steroids-era Mark McGwire or better, you lost the trade. But hey, no pressure Hector Olivera. Pickles.
(Sorry, I was on 79. Needed one more.)
«Read the rest of this article»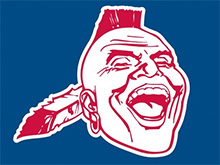 Clarksville, TN – Well, the future took a bit of a setback this week.
Surprising few, the Braves sent Christian Bethancourt down to Gwinnett on Monday. Bethancourt was hitting .204 at the time and really, it's time for a major re-evaluation when Ryan Lavarnway is considered the better bet to succeed at the major-league level. If his bat is going to be Mendoza-esque, his defense needs to be better than bottom-five in the league in errors (three) and passed balls (five) – especially since he was only catching twice a week.
He's 23; 23-year olds get sent down when they're struggling sometimes, even multi-time top organizational prospects who were thought to be lynchpins. He'll go to Triple-A, get more playing time and hopefully figure out how to be serviceable with the bat and get back to the world-class defense we've all heard so much about.
«Read the rest of this article»
Written by Colby Wilson
Clarksville, TN – Over the weekend, news trickled out that the Braves had kicked the tires on Jonathan Lucroy, injured All-Star catcher for the dumpster fire that is the Milwaukee Brewers. And this is not to knock Lucroy – a fine catcher who has proven to be worth his weight in pitch-framing and gap-to-gap power – but rather illustrate how disenfranchised the brass has become with Christian Bethancourt.
Seems odd to already be sniffing around for replacements for the Catcher of the Future after 183 big-league at-bats, yet here we (allegedly) are. Lucroy is 29, Bethancourt is 23. Math says Bethancourt is the play for the present and future. But he's hitting .190 and has ridden pine for much of the season behind A.J. Pierzynski, both because Pierzynski has been raking (13-game hitting streak to start the year, third on the team in hitting at a .281 clip) and because Bethancourt has looked lost at the plate and merely competent defensively.
«Read the rest of this article»