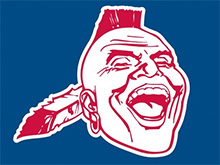 Clarksville, TN – We make a lot of fun of the New York Metropolitans in this space, but it's time to acknowledge that the Mets are at least somewhat Amazin' this season.
(That's right, the Braves have been so terrible this year that I've resorted to the New York Mets to find some good in baseball. Also, scotch.)
With David Wright missing a large swath of the season, Yoenis Cespedes and Juan Uribe not showing up until midway through and a regular cast that includes people you've never heard of (Michael Conforto, Juan Lagares), thought to be retired (Curtis Granderson, Michael Cuddyer) or terrible (Lucas Duda, Daniel Murphy, Lucas Duda again), the Mets were supposed to be a year away.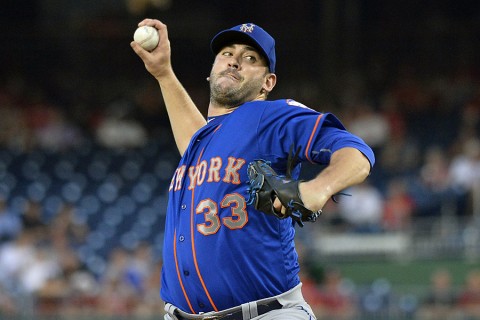 Instead, a talented pitching staff has grown up early and not only are the Mets going to win the NL East, they're going to destroy the Nationals—not only the chic pick for the division title in February, but the one thought to be more of a shoo-in than any other favorite. The Nats were overwhelming favorites for the NL title—now, they won't make the play-offs.
Obviously, it's the pitching that has carried the day for the Mets. Not only has staff ace Matt Harvey come back showing no ill effects from his Tommy John surgery (although Scott Boras seems to be worried about how his wallet may suffer), Jacob deGrom has proved 2014 was no fluke and is the darkest of darkhorse Cy Young candidates, while Noah Syndergaard (8-6, 3.20 ERA) and Steven Matz (3-0 in his first four starts) have been better, earlier, than expected.
Sage old man and national treasure Bartolo Colon has won 14 games and the hearts of millions. Braves Killer Jon Niese would be the odd man out in most rotations, but the Mets have been rolling with a six-man rotation for the last month and he's gotten his too.
Which, good for them. The Mets had it pretty rough for a pretty long time under the Wilpon Era. I mean, I hate the Mets but still, the Braves suck right now and I'd rather the Mets were good during a down Braves year than the Nats or Phillies, who employ awful people* and are cheered by vagrants and vagabonds. The Mets even employ my favorite Roger Sterling look-alike, Terry Collins, as manager.
*-probably untrue
BUT!
Where does this leave the Braves in 2016 and beyond? The Mets are ahead of the curve on Atlanta and have a lot of resources (money) that the Braves (lacking money) can't (stadium) or won't (general apathy) get. Cespedes may have priced himself out of New York with a stellar two months since his acquisition from Detroit, but young cornerstones like Conforto, Lagares, Dilson Herrera, Wilmer Flores and Travis d'Arnaud have not reached their ceilings, and the pitching (covered at length practically everywhere) has an outside chance to hit even John Smoltz's lofty expectations.
The Braves are missing a lot of the certainty involved. At the low end for the Mets, only a couple of the young position players can hack it full-time, Harvey starts emulating Stephen Strasburg—all the talent and the inability to stay healthy for longer than three weeks at a time—and Syndergaard, Matz and/or deGrom turn out careers more reminiscent of Steve Avery than Maddux/Glavine/Smoltz. That still offers a two-year window of competition at the tail end of the Granderson/Duda/Murphy era and the opportunity to bridge a gap that would see the Mets gain some financial stability and resume their place among the major players for quality free-agents each offseason.
The Braves have Shelby Miller, Freddie Freeman and a crap-ton of question marks. Hector Olivera is still an uncertainty; same for Jace Peterson. Andrelton Simmons' hitting just may be as good as it's ever going to get. Julio Teheran, Matt Wisler, Mike Foltynewicz, Manny Banuelos… practically every pitcher not named Miller could go either way over the next couple of years. This time last season, did you ever envision a world where the Mets might have a better short- and long-term future than the Braves?
(Note: Chris Austin, my longtime friend and fellow Clarksville Sports Networkian, is a huge Mets fan. He HATES it when people say nice things about the Mets. I'm betting his face has turned a deep shade of purple while reading this.)
What to Read
Sports Illustrated doesn't weigh in often on the Braves (I think here's where I would scream 'East Coast Media Bias!' if this were a college football column), but Jay Jaffe's Wait 'Til Next Year series tuned up the Braves recently and… woof. Don't go saving money for 2016 playoff tickets either.
Stat o' the Week
I've semi-retired this one for the year because these numbers have gotten so soul-crushingly depressing. That said, thought this was worth noting: the Braves (30th), Marlins (29th) and Phillies (26th) are all in the bottom-five in MLB in runs scored. The last time three teams from the same division finished in the bottom five in scoring was in 2006, when the Pirates (29th), Cubs (28th) and Brewers (27th) did the trick back when the NL Central still featured six teams (another team from that division, the Astros, were 25th in runs) and the Cardinals won it with an 83-78 record—and then won the World Series.
(Put another way: if your introduction to professional baseball was to watch a lot of NL East games in 2015, I couldn't blame you for washing your hands of the sport entirely. But hey, good news for Mets fans I guess.)
If you only catch one game of the Phillies series, make it…
Don't. Football's started and the weather is turning and this is not worth the energy unless you want to see if the Braves can help Aaron Harang become the next prodigious member of the 'Multiple-time league leader in losses' group (that's Sunday at 12:35pm CT for the truly devout).
Complementary Old-Timey Baseball Quote
"George Steinbrenner is the salt of the earth, and the Yankee players are the open wounds." – Scott Osler, "Thoughts on the Business of Life," Forbes, Oct. 27, 2003.
Best Performance by a former Brave last week
With his two run homer in the top of the 10th that propelled the Cardinals to a win and thus, a three-game lead in the Central, Jason Heyward seems to have won over the faithful. Exemplary defense aside, Heyward has settled in as a guy comfortable in the three-through-six slots (thanks for hitting him leadoff, Fredi), hovering near .300 on the season, north of .400 for the last week and .324 for the second half.
Meanwhile (and not to blame him, because Lord knows it's not his fault but it does have to be mentioned), the last time Shelby Miller won a baseball game, American Pharoah hadn't won the Triple Crown, Jurassic World hadn't been released, Christopher Lee was still alive and Donald Trump was a national punchline only and not also a Republican Presidential candidate.