Topic: Hector Olivera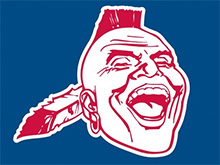 Clarksville, TN – The National League East has been a wonderful dumpster fire in 2015, which has been nice for a number of reasons. For one, that the Mets, Major League Baseball's laughingstock for the past half-decade, not only won the division handily but were the only team that any casual observer would reasonably conclude was run with something approaching competency—a team that was forced to pay a 52-year old man whose last big-league at-bat happened less than a year into George W. Bush's first term $1.2 million on July 1st—will never not be the best.
But my favorite part has been that the Braves incompetence, which happened by design, pales in comparison to the unintentional bungling by the Marlins and Nationals, with the latter's season from hell coming to a head last weekend when sentient sack of Quikrete Jonathan Papelbon attempted to do bodily harm to Bryce Harper, who happens to be the best player in the National League.
«Read the rest of this article»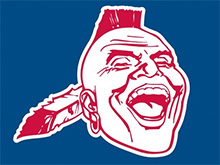 Clarksville, TN – It's easy to fly under the radar when you play on a team hell-bent on losing 100 games. The talented players tend to get the benefit of the doubt—Shelby Miller didn't pitch perfectly in every one of those starts he was unable to win, just most of them, but you wouldn't know that from listening to Chip and Joe—and the…less…talented guys bear the brunt of the blame (I can only imagine Fredi Gonzalez's whole spiel to keep his job will be, "Whaddya want from me? I thought you were going to give me real ballplayers to coach.")
Even so, I'm a little discouraged at Andrelton Simmons' development.
(DEEEEEEP breaths, everybody. It's not all bad, I promise. Andrelton Simmons is my favorite current Brave. Of course, he's one of only like, three, that I recognize, but still, this is hard on me too.)
«Read the rest of this article»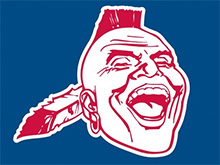 Clarksville, TN – We make a lot of fun of the New York Metropolitans in this space, but it's time to acknowledge that the Mets are at least somewhat Amazin' this season.
(That's right, the Braves have been so terrible this year that I've resorted to the New York Mets to find some good in baseball. Also, scotch.)
With David Wright missing a large swath of the season, Yoenis Cespedes and Juan Uribe not showing up until midway through and a regular cast that includes people you've never heard of (Michael Conforto, Juan Lagares), thought to be retired (Curtis Granderson, Michael Cuddyer) or terrible (Lucas Duda, Daniel Murphy, Lucas Duda again), the Mets were supposed to be a year away.
«Read the rest of this article»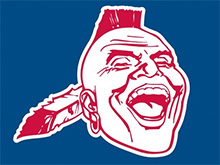 Clarksville, TN – As far back as I can remember, the Braves were fine. Nearly always good, occasionally great. Sure, there was that 2008 team that was underachieving and unfortunate and doesn't bear any measure of discussion. But from the time I started paying attention to baseball, I could nearly always count on Atlanta being involved in meaningful games in August and September.
So 2015 will be slightly different.
«Read the rest of this article»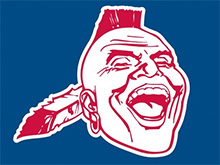 Clarksville, TN – You want me to talk about John Hart and the Confusing, Off-the-Wall, Nonsensical, Very Weird Deal or do you want me to talk about something else? I have to mention it, obviously, but I can do it in 80 words or I can do it 800 words.
You picked 80. Smart.
I think when you make a deal where the biggest principles involved are a 24-year old mid-rotation starter, a 21-year old top prospect, a two-time All-Star closer and a 30-year old super prospect whose never seen a big-league pitch and has a sketchy injury history—and the only one you end up with is the 30-year old—then unless the 30-year old turns into steroids-era Mark McGwire or better, you lost the trade. But hey, no pressure Hector Olivera. Pickles.
(Sorry, I was on 79. Needed one more.)
«Read the rest of this article»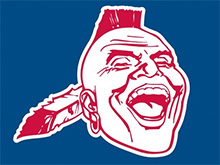 Clarksville, TN – Bit of an amazing ride for Juan Uribe, no?
He begins the season with the prohibitive favorite Los Angeles Dodgers as the starting third baseman, only he's kind of average and some Mets castoff named Justin Turner starts playing out of his mind, so the Dodgers send him to Atlanta, which wouldn't be awkward except that they did so right in the middle of a series against the Braves.
So he and his stogies and a half-dozen of his cars come to Atlanta and become sort of folk-hero-y; after all, the last time we saw him he was ruining the best chance of an extended playoff run during the Fredi Gonzalez era. But he shuffles Chris Johnson to the pine and delivers some nice moments while with the Bravos and hey, here's another photo of him smoking a big cigar with the Stanley Cup because Juan Uribe rolls like a boss.
«Read the rest of this article»
Brad Mills Leaves Game With Apparent Leg Injury
Oklahoma City, OK – A big third inning led the Oklahoma City Dodgers to a sweep of the Nashville Sounds as they cruised to a 4-2 victory at Chickasaw Bricktown Ballpark on Sunday night.
The Sounds got on the board first, hanging two runs in the top of the third courtesy of RBI singles via Anthony Aliotti and Jason Pridie after Alden Carrithers led the inning off with a double down the right field line.
Momentum shifted quickly however. Hector Olivera led off the bottom half of the inning with a single and Buck Britton flied out.
«Read the rest of this article»
Zach Neal Suffers First Loss of the Season
Oklahoma City, OK – For the first time this season Sounds' starter Zach Neal was beaten, as Oklahoma City defeated Nashville 6-4 at Chickasaw Bricktown Ballpark on Saturday night.
Neal had five wins in as many appearances with Nashville posting a 1.60 ERA entering tonight's action, including a win over Oklahoma City at First Tennessee Park on April 24th. After giving up just six runs all season, the Dodgers matched that total, knocking the Sounds' starter out of the game with just one out in the fifth.
«Read the rest of this article»