Topic: Manny Banuelos
Nashville Sounds
Nashville, TN -The Nashville Sounds upended the Oklahoma City Dodgers 8-5 Sunday night in front of 10,697 fans at First Tennessee Park to salvage a series split. Sheldon Neuse drove in four runs on two extra-base hits in the victory.
The Nashville Sounds handed Oklahoma City's Manny Bañuelos his worst outing of the year as they tagged the All-Star for a season-high seven runs, all earned. The runs came in bunches as the Sounds scored multiple runs in three different innings against Bañuelos. Nashville's James Naile logged his ninth quality start of the season as he went 6 1/3 innings and gave up five runs but just three were earned.
«Read the rest of this article»
Nashville Sounds
Nashville, TN – The Nashville Sounds and Oklahoma City Dodgers split a doubleheader in front of a sellout crowd 11,130 fans at First Tennessee Park Saturday night.
After falling 6-1 in game one, the Sounds returned the favor with a 4-0 win in game two. Liam Hendriks, Dean Kiekhefer, Ryan Dull and Josh Lucas combined to shut out the Dodgers on five hits.
Hendriks started for the first time this year and tossed two innings before being relieved by Kiekhefer. The southpaw tossed three scoreless innings and picked up his sixth win of the season. Dull struck out the side in the sixth before handing it over to Lucas who finished the win.
«Read the rest of this article»
Nashville Sounds
Nashville, TN – Matt Milburn hurled six shutout innings to lead the Nashville Sounds to a 1-0 win over the Oklahoma City Dodgers in front of 9,782 fans at First Tennessee Park Saturday night.
Milburn got the best of a prime pitchers' duel between a pair of youngsters. His six scoreless frames came in just his second career Triple-A start. Oklahoma City starter Caleb Ferguson was equally tough as he blanked the Sounds for five innings. The 21-year-old lefty walked three and struck out 10 in his Triple-A debut.
«Read the rest of this article»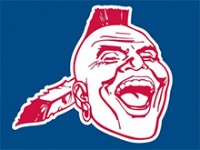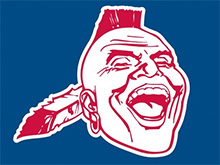 Clarksville, TN – Yeah it sucks.
No matter what happens in the future, this much is irrefutable: the Atlanta Braves traded the best defensive player—not shortstop, not infielder, player—since Ozzie Smith, as he was reaching his prime, for wishes. Maybe those wishes can be granted and maybe they can't; that's for the genie and the Braves minor-league instructors to sort out.
Two years ago, Braves fans could say unequivocally, regardless of how good or bad the team as a whole was playing, that they could watch Andrelton Simmons play shortstop like a god and Craig Kimbrel be the best closer in the world. And we got to do that all the time. Now we don't, and it sucks.
«Read the rest of this article»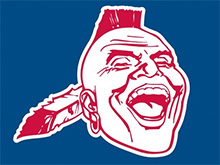 Clarksville, TN – We make a lot of fun of the New York Metropolitans in this space, but it's time to acknowledge that the Mets are at least somewhat Amazin' this season.
(That's right, the Braves have been so terrible this year that I've resorted to the New York Mets to find some good in baseball. Also, scotch.)
With David Wright missing a large swath of the season, Yoenis Cespedes and Juan Uribe not showing up until midway through and a regular cast that includes people you've never heard of (Michael Conforto, Juan Lagares), thought to be retired (Curtis Granderson, Michael Cuddyer) or terrible (Lucas Duda, Daniel Murphy, Lucas Duda again), the Mets were supposed to be a year away.
«Read the rest of this article»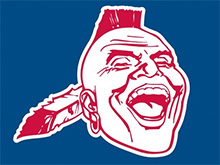 Clarksville, TN – As I'm writing this, the Braves are imploding against the Tampa Bay Rays.
Actually, that's not an accurate assessment of the situation. The Braves bullpen took a three-run lead into the bottom of the seventh on Wednesday night in Tampa and turned it into a three-run deficit in about four seconds. Matt Marksberry is looking, well, like a guy who was in A-ball to start the season—no shame on him either, that's just what the situation calls for now.
It's not fair to him that he has to play above his ski's right now, but there's just not much left in the cupboard. No Jason Grilli. No Jim Johnson. No Luis Avilan. If Arodys Vizcaino and Andrew McKirahan are the class of your bullpen, that doesn't speak volumes so much as shout them, Lewis Black-style, from a mountaintop of crap, inexperience and ineptitude.
«Read the rest of this article»