Topic: Mike Foltynewicz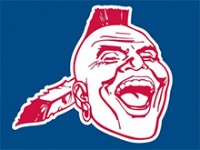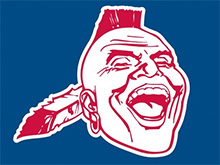 Clarksville, TN – Yeah it sucks.
No matter what happens in the future, this much is irrefutable: the Atlanta Braves traded the best defensive player—not shortstop, not infielder, player—since Ozzie Smith, as he was reaching his prime, for wishes. Maybe those wishes can be granted and maybe they can't; that's for the genie and the Braves minor-league instructors to sort out.
Two years ago, Braves fans could say unequivocally, regardless of how good or bad the team as a whole was playing, that they could watch Andrelton Simmons play shortstop like a god and Craig Kimbrel be the best closer in the world. And we got to do that all the time. Now we don't, and it sucks.
«Read the rest of this article»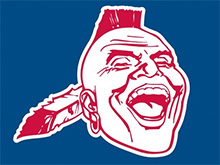 Clarksville, TN – The National League East has been a wonderful dumpster fire in 2015, which has been nice for a number of reasons. For one, that the Mets, Major League Baseball's laughingstock for the past half-decade, not only won the division handily but were the only team that any casual observer would reasonably conclude was run with something approaching competency—a team that was forced to pay a 52-year old man whose last big-league at-bat happened less than a year into George W. Bush's first term $1.2 million on July 1st—will never not be the best.
But my favorite part has been that the Braves incompetence, which happened by design, pales in comparison to the unintentional bungling by the Marlins and Nationals, with the latter's season from hell coming to a head last weekend when sentient sack of Quikrete Jonathan Papelbon attempted to do bodily harm to Bryce Harper, who happens to be the best player in the National League.
«Read the rest of this article»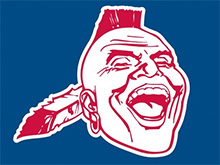 Clarksville, TN – We make a lot of fun of the New York Metropolitans in this space, but it's time to acknowledge that the Mets are at least somewhat Amazin' this season.
(That's right, the Braves have been so terrible this year that I've resorted to the New York Mets to find some good in baseball. Also, scotch.)
With David Wright missing a large swath of the season, Yoenis Cespedes and Juan Uribe not showing up until midway through and a regular cast that includes people you've never heard of (Michael Conforto, Juan Lagares), thought to be retired (Curtis Granderson, Michael Cuddyer) or terrible (Lucas Duda, Daniel Murphy, Lucas Duda again), the Mets were supposed to be a year away.
«Read the rest of this article»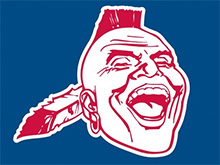 Clarksville, TN – In an up-and-down (mostly down) Atlanta Braves season, you take solace in the little things. Jace Peterson looking like a potential cornerstone, for instance. The A.J. Pierzynski Revival. The on-going delight that is watching Andrelton Simmons range deep into the hole, make the impossible backhanded stab, stop on a dime, set, load his cannon of an arm and throw a hustling batter out by two steps.
But the most enjoyable phrase we've heard all season happened last week:
"The Braves have purchased the contract of Peter Moylan from Triple-A Gwinnett."
«Read the rest of this article»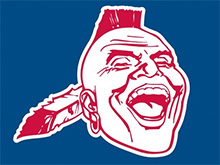 Clarksville, TN – As I'm writing this, the Braves are imploding against the Tampa Bay Rays.
Actually, that's not an accurate assessment of the situation. The Braves bullpen took a three-run lead into the bottom of the seventh on Wednesday night in Tampa and turned it into a three-run deficit in about four seconds. Matt Marksberry is looking, well, like a guy who was in A-ball to start the season—no shame on him either, that's just what the situation calls for now.
It's not fair to him that he has to play above his ski's right now, but there's just not much left in the cupboard. No Jason Grilli. No Jim Johnson. No Luis Avilan. If Arodys Vizcaino and Andrew McKirahan are the class of your bullpen, that doesn't speak volumes so much as shout them, Lewis Black-style, from a mountaintop of crap, inexperience and ineptitude.
«Read the rest of this article»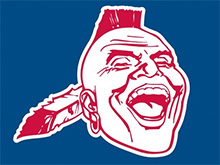 Clarksville, TN – Well, the future took a bit of a setback this week.
Surprising few, the Braves sent Christian Bethancourt down to Gwinnett on Monday. Bethancourt was hitting .204 at the time and really, it's time for a major re-evaluation when Ryan Lavarnway is considered the better bet to succeed at the major-league level. If his bat is going to be Mendoza-esque, his defense needs to be better than bottom-five in the league in errors (three) and passed balls (five) – especially since he was only catching twice a week.
He's 23; 23-year olds get sent down when they're struggling sometimes, even multi-time top organizational prospects who were thought to be lynchpins. He'll go to Triple-A, get more playing time and hopefully figure out how to be serviceable with the bat and get back to the world-class defense we've all heard so much about.
«Read the rest of this article»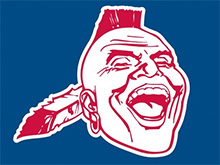 Clarksville, TN – So far, you have to hand it to John Hart. Shelby Miller, Mike Foltynewicz and Jace Peterson already look like potential long-timers, while Matt Wisler, Tyrell Jenkins and Mallex Smith show great promise.
Meanwhile, Craig Kimbrel has an ERA over 4.00 and Jason Heyward is making my MVP boasting look woefully misinformed (I swear I wasn't reverse-jinxing it, Cardinal fans – I still believe he'll be very good for someone), so Hart looks like Nostradamus right now. In fact, he's set the Braves up to be pretty good for a while at almost every spot.
Almost.
«Read the rest of this article»
Written by Colby Wilson
Clarksville, TN – Christ.
The Washington Nationals delivered a resounding beating to the Braves over the weekend that included all the things that inhabit Joe Simpson's nightmares. Bryce Harper hitting two home runs. Bryce Harper hitting a walk-off. Bryce Harper being happy. Not the best of times.
In a season such as this, it's not the journey that matters – blah baseball is going to be blah baseball regardless and even Don Sutton and Jim Powell are already taking shots at the Eric Young Jr.'s of the roster because really, if you had to choose, would you rather watch him or Mallex Smith? Phil Gosselin or Jose Peraza? Chris Johnson or Rio Ruiz? Whatever… we'll get to them in 2016.
«Read the rest of this article»
Nashville Sounds Baseball
Nashville's Ariel Pena Whiffs Eight In Quality Start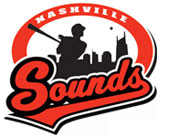 Nashville, TN – The first-place Nashville Sounds (59-51) capped off a homestand full of dominant starting pitching performances with yet another good outing, as Ariel Pena shut down the Oklahoma City RedHawks (54-56) in a 3-1 win at Greer Stadium on Monday night.
Pena (8-6), went six innings, allowing just one run on four hits while racking up eight strikeouts. The start wraps up a stellar July for Pena, who went 4-0 with a 3.60 ERA and 43 strikeouts in six starts.
«Read the rest of this article»
Nashville Sounds Baseball
Nashville's Michael Blazek Serves Up Quality Start; Matt Clark and Sean Halton Homer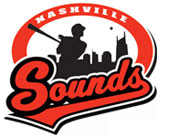 Nashville, TN -The first-place Nashville Sounds (58-51) had their win streak end at five games, as the Oklahoma City RedHawks mounted a four-run rally in the 9th inning to win 6-5 Sunday night at Greer Stadium.
With Sounds reliever Rob Wooten (0-1) on the hill in the 9th, the RedHawks pulled to within one run via a pair of RBI singles by Matt Duffy and Max Stassi, but it was nine-hole hitter Joe Schlafani who provided the game-winning blast: a two-out double off the right field wall that scored two runs. Stassi scored from first on the play, barely beating out the throw from the outfield.
«Read the rest of this article»