Topic: FIFA
Austin Peay State University Sports Information

Clarksville, TN – Legendary Austin Peay State University soccer player Tatiana Ariza enjoyed an illustrious four-year career in Clarksville and is continuing that success on the biggest stages of women's club soccer.
Ariza, a forward for the Govs from 2010-2013, was named first-team All-Ohio Valley Conference all four years in her career and was named OVC Freshman of the Year in 2010 and OVC Offensive Player of the Year in 2012.
«Read the rest of this article»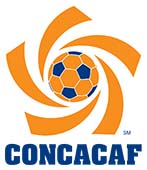 Miami, FL – The Confederation of North, Central America and Caribbean Association Football (CONCACAF) has announced the group stage matches and schedule for the 2017 CONCACAF Gold Cup, filling out the calendar for this summer's marquee regional national team championship.
The event, including soccer and city dignitaries as well as representatives and head coaches from the qualified nations, took place at Levi's Stadium, host venue of the Gold Cup final, to be played on July 26th, 2017.
«Read the rest of this article»
Nissan Stadium to Host a Doubleheader Featuring the USA, England, Germany and France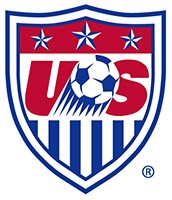 Chicago, IL – U.S. Soccer will host an elite, four-team international tournament featuring four of the top five ranked women's national teams in the world as England, France and Germany join the USA for the SheBelieves Cup to be held from March 3rd-9th at three venues in the southeastern United States.
The SheBelieves Cup underlines U.S. Soccer's continued commitment to investing in the growth of women's soccer, and will be the globe's premier women's soccer tournament staged in advance of the 2016 Summer Olympics in Rio de Janeiro.
«Read the rest of this article»

Clarksville, TN – Former Austin Peay State University women's soccer standout Tatiana Ariza has been on the world's biggest stage before, but this year at the 2015 FIFA Women's World Cup she has helped the Columbia National women's team to its deepest run in their history.
Ariza, who helped Austin Peay to 47 wins from 2010-13, has been on four World Cup level teams for Columbia, starting with their Under-17 and Under-20 teams and the past two national teams that qualified for one of the top 24 spots at the World Cup Tournament.
«Read the rest of this article»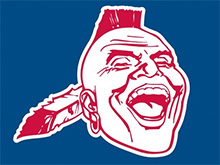 Clarksville, TN – Well, the future took a bit of a setback this week.
Surprising few, the Braves sent Christian Bethancourt down to Gwinnett on Monday. Bethancourt was hitting .204 at the time and really, it's time for a major re-evaluation when Ryan Lavarnway is considered the better bet to succeed at the major-league level. If his bat is going to be Mendoza-esque, his defense needs to be better than bottom-five in the league in errors (three) and passed balls (five) – especially since he was only catching twice a week.
He's 23; 23-year olds get sent down when they're struggling sometimes, even multi-time top organizational prospects who were thought to be lynchpins. He'll go to Triple-A, get more playing time and hopefully figure out how to be serviceable with the bat and get back to the world-class defense we've all heard so much about.
«Read the rest of this article»
Austin Peay Sports Information

Clarksville, TN – Building on the Colombian pipeline, Austin Peay State University women's soccer has received a National Letter of Intent signed by incoming freshman Pamela Peñaloza.
Peñaloza will join the Lady Govs in the fall after gaining experience in international soccer for her native country.
«Read the rest of this article»
Kickoff Set for 5:30pm CT; Game Will be Broadcast Live on FOX Sports 1, UniMás and Univision Deportes Network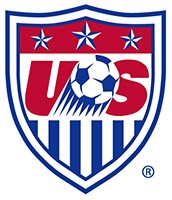 Chicago, IL – The U.S. Men's National Team will face Guatemala on Friday, July 3rd, at 5:30pm CT at LP Field in Nashville, Tennessee. The game will be broadcast live on FOX Sports 1, UniMás and the Univision Deportes Network.
'We are thrilled to have the opportunity to play a team like Guatemala before the Gold Cup," said U.S. MNT head coach Jurgen Klinsmann. "They are similar to our opponents in the group stage, so we couldn't ask for better preparation. Our goal is to win the tournament, and this will be an important first step. Nashville has always been a great home to the National Team, and we look forward to having a fantastic crowd at LP Field."
«Read the rest of this article»
Written by Jonas Dino
NASA's Ames Research Center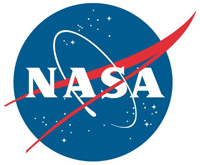 Moffett Field, CA – Excitement is building for fans across the globe with today's first match of the Fédération Internationale de Football Association (FIFA) 2014 World Cup tournament. These fans include NASA engineers, who used the lead-up to the tournament to test the aerodynamics of this year's new ball design, developed by Adidas and dubbed the Brazuca ball.
Although NASA is not in the business of designing or testing balls, the tournament provides an opportunity to explain the concepts of aerodynamics to students and individuals less familiar with the fundamentals of aerodynamics.
«Read the rest of this article»
Tickets Go On Sale to Public Friday, January 11th
USA Opens 2013 against Scotland on February 9th in Jacksonville, FL.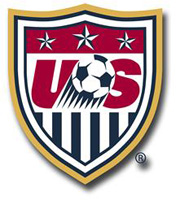 Chicago, IL – The U.S. Women's National Team will make a two-game tour of the southeast to open 2013 as a second U.S. WNT match against Scotland has been added on Wednesday, February 13th, at LP Field in Nashville, Tennessee. The kickoff time at the home of the NFL's Tennessee Titans and broadcast information will be released at a later date.
U.S. Soccer is celebrating its 100-year Anniversary in 2013 and will host a number of commemorative events throughout the year. «Read the rest of this article»
Editor's Note: We apologize for the delay in the publication of this story.
On April 1st 2009, Nashville's LP Field played host to the FIFA World Cup Soccer Qualifier game between the U.S. National Soccer Team vs. Trinidad & Tobago.
Coming into the game the US team was ranked 17th in the world and Trinidad & Tobago ranked 75th. But regardless of the ranking and the over matched star power that the US team possessed that did not discourage the Trinidad supporters from coming out to cheer their team on.
Trinidad & Tobago fans come from as far as New York City chatting homeland songs while waving their country flags and beating on drums. A group from Clarksville and Fort Campbell had their own cheering section and for many it was just like a family reunion as they hugged and greeted fellow countrymen, women and children who had come from numerous states and from across the waters for this game.
Ivan Roberts a native of Trinidad and retired U.S. Army soldier from Clarksville accompanied this writer on this my first professional major soccer game. «Read the rest of this article»