Topic: Brian McCann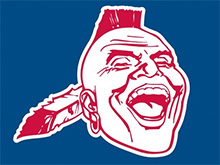 Clarksville, TN – The 2015 regular season has whimpered to a close. Let's hand out some fake awards for an Atlanta Braves season that was all too real.
The Jermaine Dye Award for best season by a former Brave: This seems like one of those insanely stacked categories like the 1994 Best Picture Oscar nominees. In fact, lets draw some half-cocked parallels between baseball players and 20-year old movies!
Forrest Gump: Gets all the headlines and maybe (maybe!) it's not the best, only everyone gets irrationally mad at you for suggesting that? Oh, this is so Justin Upton.
Four Weddings and a Funeral: Everybody always seems to forget about this movie… kinda like everyone forgets that Mark Teixeira used to play for the Braves.
«Read the rest of this article»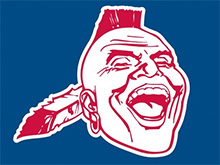 Clarksville, TN – In an up-and-down (mostly down) Atlanta Braves season, you take solace in the little things. Jace Peterson looking like a potential cornerstone, for instance. The A.J. Pierzynski Revival. The on-going delight that is watching Andrelton Simmons range deep into the hole, make the impossible backhanded stab, stop on a dime, set, load his cannon of an arm and throw a hustling batter out by two steps.
But the most enjoyable phrase we've heard all season happened last week:
"The Braves have purchased the contract of Peter Moylan from Triple-A Gwinnett."
«Read the rest of this article»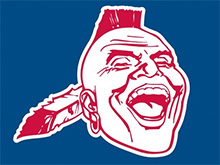 Clarksville, TN – That's right, it's time for everyone's favorite hacky midseason awards column… The Middies!
The Braves hit the halfway point on Saturday night – a dominant 9-5 win against the Phillies that was over by the fifth inning and brought the Braves within a game of .500 at 40-41.
And that this team – with one consistently good starting pitcher, a revolving door of castoffs for a bullpen and an offense best described as 'Freddie Freeman, Cameron Maybin and six guys you may have heard of' – is sniffing the possibility of .500 ball and maybe not selling at the deadline is Fredi Gonzalez's greatest achievement. Well done.
«Read the rest of this article»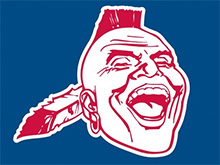 Clarksville, TN – The Atlanta Braves are a TERRIBLE offensive team.
I know this is not an earth-shattering revelation, but the lack of Freddie Freeman the last two weeks has thrown an already-limp lineup into utter disarray.
Teams cannot survive with one marquee attraction in a lineup full of has-beens, not-quites and never-weres but the subtraction of Freeman hurts the ones his presence had helped. Cameron Maybin (.229, 4 runs), Jace Peterson (.189, 2 runs) and Juan Uribe (.167, 1 extra-base hit) have all struggled during Freeman's absence, clearly suffering once opposing pitcher's no longer have to worry about working around the burly lefty.
«Read the rest of this article»
Written by Colby Wilson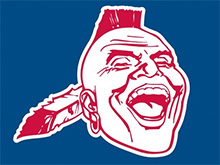 Clarksville, TN – As throw-ins go, Cameron Maybin has been pretty good so far.
For all the talk about pitching wunderkind Matt Wisler – and that talk looks justified in the very early returns – Maybin was a distant third on most people's list for 'most important player acquired in the Craig Kimbrel deal', behind Carlos Quentin, and may have mattered less to some than the acquisition of a competitive balance draft choice.
Yet Cameron Maybin has been the outfield presence the Braves have sorely needed in 2015, quickly becoming an every-day fixture in centerfield and playing exemplary defense as such to offset his sometimes-streaky offense.
«Read the rest of this article»