Topic: Jefferson County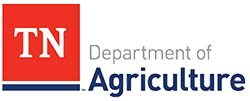 Nashville, TN – The Tennessee Department of Agriculture, United States Department of Agriculture – Animal and Plant Health Inspection Services, Tennessee Department of Health, and University of Tennessee Institute of Agriculture today announced the detection of the invasive Asian longhorned tick in an additional six Tennessee counties: Knox County, Jefferson County, Claiborne County, Cocke County, Putnam County, and Sevier County.
«Read the rest of this article»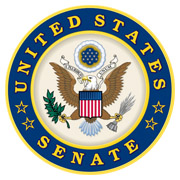 Washington, D.C. – In Memphis Friday, October 4th, 2019, I joined Housing and Urban Development Secretary Ben Carson to tour the brand new Union Row development. This is the largest redevelopment project ever in the city of Memphis, and was made possible by Opportunity Zones which were enacted in the Republican-passed Tax Cuts and Jobs Act of 2017.
Caring For Our Servicewomen: Breast cancer is the second leading cause of cancer deaths among women. To kick off Breast Cancer Awareness Month, a bipartisan group of my Senate colleagues and I called upon the U.S. Department of Defense to expand and improve screening coverage for female service members and veterans. Providing superior care to our service members should be a top priority for our country. Learn more here.
«Read the rest of this article»

Nashville, TN – The second major change this year to help families participating in the Child Care Certificate Program access quality car has been announced by the Tennessee Department of Human Services (TDHS).
«Read the rest of this article»
Tennessee Government
Nashville, TN – Tennessee Governor Bill Lee announced $14.8 million in broadband accessibility grants that will expand broadband service to more than 8,300 households and businesses in 17 counties across Tennessee.
"I am pleased to announce that we are getting our rural areas up to speed and expanding broadband in the areas that need it most," said Lee. "I am committed to ensuring connectivity in every corner of our state as broadband impacts our goals for health care, education, economic development and beyond."
«Read the rest of this article»
Grants and investments to assist communities with local infrastructure and safety
Nashville, TN – Tennessee Govember Bill Haslam and Economic and Community Development Commissioner Bob Rolfe recently approved nearly $25.5 million in Community Development Block Grants (CDBG), which assist communities with infrastructure improvements, health and safety initiatives and façade improvements in downtown commercial districts.
«Read the rest of this article»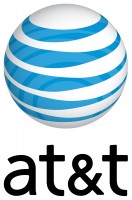 Nashville, TN – AT&T* has expanded internet access in communities throughout Tennessee to better serve those in rural and urban areas alike.
As part of our FCC Connect America Fund commitment, AT&T has deployed high-speed internet service to rural and underserved locations in parts of 51 counties serving more than 37,000 Tennessee locations.
For much of this rural deployment, AT&T is using its Fixed Wireless Internet service. Launched in Tennessee in June of 2017, this innovative service delivers an internet connection with download speeds of at least 10Mbps and upload speeds of at least 1Mbps to homes and small businesses.
«Read the rest of this article»
Nearly a Third of IMPROVE Projects Underway Within First Year
Nashville, TN – Tennessee Governor Bill Haslam and Department of Transportation (TDOT) Commissioner John Schroer has announced that the state has awarded $297 million in contracts from bids accepted in December for crucial road and bridge construction projects – the first major awarding of IMPROVE Act projects and the largest such bidding process in TDOT's history.
With increased transportation funds provided through the IMPROVE Act and TDOT's federal budget, 72 new projects will be under construction across the state in the coming weeks.
«Read the rest of this article»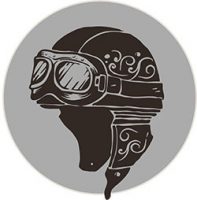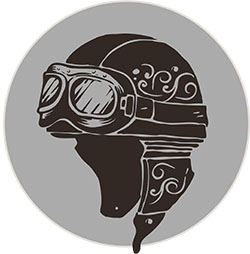 Madison, IN – I recently took a weekend trip to ride a few of Kentucky's motorcycle routes. The routes I chose, began in Madison, Indiana, so that's where I set up camp.
Madison Indiana is the county seat of Jefferson County Indiana. This beautiful city sits along the Ohio River. It's population is just over 12,000 people. Madison is one of the core cities of the Louisville-Elizabethtown-Madison Metroplex, which estimates a population of 1.5 million, according to Wikipedia. In 2006, the majority of Madison's downtown was designated the largest contiguous National Historic Landmark in the United States.
It's historic downtown district is amazing.
«Read the rest of this article»

Nashville, TN – Because the drought in Tennessee has heightened concerns about accidental fires, the Tennessee Wildlife Resources Agency has asked sportsmen to follow burn bans issued in specified counties across the state.
"We want to work with local officials who are worried about dry conditions caused by Tennessee's drought," noted Ed Carter, the executive director of the Tennessee Wildlife Resources Agency. "We are requesting that our sportsmen refrain from building campfires on all WMAs, but it is required in counties with burn bans."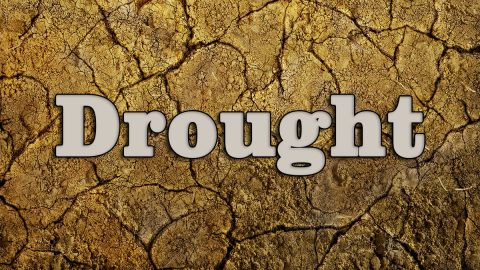 «Read the rest of this article»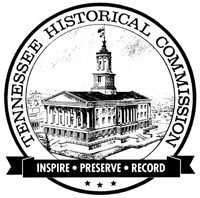 Nashville, TN – The Tennessee Historical Commission has awarded 31 grants from the federal Historic Preservation Fund to community and civic organizations for projects that support the preservation of historic and archaeological resources.
"Tennessee's treasured historic places make our state unique and contribute to our quality of life," said Patrick McIntyre, state historic preservation officer and executive director of the Tennessee Historical Commission. "These grants will help protect the sites for future generations to study and enjoy."
«Read the rest of this article»