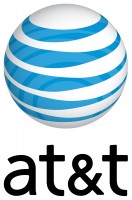 Nashville, TN – AT&T* has expanded internet access in communities throughout Tennessee to better serve those in rural and urban areas alike.
As part of our FCC Connect America Fund commitment, AT&T has deployed high-speed internet service to rural and underserved locations in parts of 51 counties serving more than 37,000 Tennessee locations.
For much of this rural deployment, AT&T is using its Fixed Wireless Internet service. Launched in Tennessee in June of 2017, this innovative service delivers an internet connection with download speeds of at least 10Mbps and upload speeds of at least 1Mbps to homes and small businesses.
Parts of the following 51 counties in Tennessee are now eligible for this internet service from AT&T:
| | | | | |
| --- | --- | --- | --- | --- |
| Bedford | Fayette | Hickman | McMinn | Sevier |
| Benton | Franklin | Humphreys | McNairy | Smith |
| Blount | Gibson | Jefferson | Meigs | Stewart |
| Campbell | Giles | Lauderdale | Monroe | Trousdale |
| Carroll | Hamblen | Lewis | Montgomery | Union |
| Cheatham | Hardeman | Lincoln | Moore | Williamson |
| Chester | Hardin | Loudon | Morgan | Wilson |
| Cocke | Hawkins | Madison | Obion | |
| Cumberland | Haywood | Marion | Rhea | |
| Dickson | Henderson | Marshall | Roane | |
| Dyer | Henry | Maury | Robertson | |
In addition to our work reaching out to largely rural areas, we have also expanded our 100% fiber network powered by AT&T FiberSM to more than 330,000 locations in Knoxville, Memphis, Nashville and parts of Southeast Tennessee. With connections approaching 1 gigabit1 per second, customers purchasing our Internet 1000 service can download 25 songs in 1 second or your favorite 90-minute HD movie in less than 34 seconds.2
"It is important for Tennesseans to enjoy the type of high-speed Internet access which improves the quality of life for our residents and makes our communities more attractive to potential employers," said Bradley Jackson, president, Tennessee Chamber of Commerce & Industry. "I appreciate our federal, state, and local elected officials who have worked so hard to create a business climate that encourages private investment, paving the way for today's announcement."
Knoxville, Memphis, Nashville and Southeast Tennessee are part of 67 metros nationwide where our ultra-fast internet service is currently available. We plan to reach at least 82 metros with our fastest internet service.
Today, we market a 1 gigabit connection on our 100% fiber network to over 7 million locations across 67 metros. We plan to reach at least 12.5 million locations by mid-2019.
"The hard work of the more than 5,600 men and women who work for AT&T Tennessee are turning our investments into high-speed connections that serve as catalysts for economic growth and provide the connectivity Tennessee's residents and businesses demand," said Joelle Phillips, president of AT&T Tennessee. "Because of the positive, pro-investment policies pursued by our legislative leadership in Nashville and by local leaders across the state, AT&T's ongoing investments in Tennessee will continue to bring a host of new, innovative opportunities for residents and businesses."
Connect America Fund Deployment:
AT&T has extended high-speed internet as part of its FCC Connect America Fund commitment to help predominantly rural areas. As a part of that commitment, AT&T began offering high-speed internet to over 440,000 locations across 18 states last year, and will expand that offer to more than 1.1 million locations nationwide by the end of 2020, many getting access to high-speed internet for the first time. In Tennessee, AT&T is committed to extending high-speed internet service to more than 81,000 locations across the state over the next several years.
To determine eligibility, interested consumers living in the counties listed above may call toll-free 1-877-990-0041. AT&T will continue making community-specific announcements in Tennessee in the months ahead, providing updates about additional availability as we expand high-speed internet to more locations.
In addition to Tennessee, AT&T has launched this service in Alabama, Arkansas, California, Florida, Georgia, Illinois, Indiana, Kansas, Kentucky, Louisiana, Michigan, Mississippi, North Carolina, Ohio, South Carolina, Texas and Wisconsin.
AT&T Fiber:
Our 100% fiber network under the AT&T Fiber umbrella brand lets customers choose from a range of internet speeds, all over a fast internet connection. This 100% fiber network is just one of the network technologies we plan to use to connect customers as a part of AT&T Fiber.
With fiber at the core of our networks we plan to use a combination of fiber and 5G to be one of the country's largest high-speed internet providers. We have publicly committed to deploy fiber to 12.5 million locations by mid-2019. Ultimately, we plan to extend fast internet to more than 50 million locations, with more than half of those locations seeing near-gig speeds, through 2020 and beyond.
AT&T Internet 1000, is our fastest internet speed tier on our 100% fiber network. It is offered at $70 per month for customers who bundle with another AT&T service on a single bill, or only $80 per month standalone. Either way, equipment is included with a 12-month agreement.3 Eligible services to bundle with include our award-winning DIRECTV or U-verse TV service, as well as AT&T Wireless service. We have single, double and triple play offers to fit each customer's needs.
For more information on AT&T Fiber, visit att.com/getfiber.
AT&T in
Tennessee

:

AT&T has invested nearly $1.2 billion in its wireless and wireline networks in Tennessee between 2014 through 2016. This drives upgrades to reliability, coverage, speed and performance for residents and business customers.

1Actual customer speeds may vary. Download speeds are typically up to 940Mbps due to overhead capacity reserved to deliver the data. Limited availability in select areas. May not be available in your area. Go to att.com/getfiber to check eligibility.
2Speed/Time examples are estimates and based on wired connection to the gateway.

Cautionary Language Regarding Forward Looking Statements: Information set forth in this news release contains financial estimates and other forward-looking statements that are subject to risks and uncertainties, and actual results may differ materially. A discussion of factors that may affect future results is contained in AT&T Inc.'s filings with the Securities and Exchange Commission. AT&T disclaims any obligation to update or revise statements contained in this news release based on new information or otherwise.3Plus taxes. After 12 months, price moves to standard rate of $90/mo.