Montgomery County, TN – The Clarksville-Montgomery County School System (CMCSS) is excited to announce new Early College and Career Options (ECCOs) for juniors and seniors beginning in the 2018-2019 school year.
Currently, CMCSS offers innovative programs like the Academies of CMCSS in all seven of the traditional high schools. Additionally, each high school offers options like dual enrollment, Advanced Placement (AP), and Career Technical Education (CTE) courses.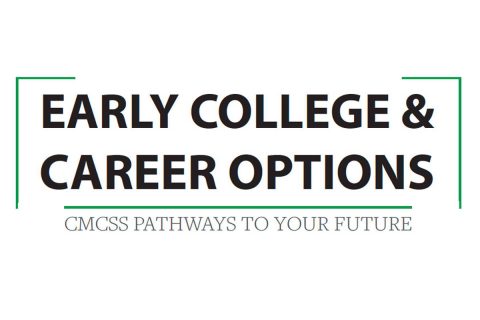 "CMCSS is committed to ensuring that multiple college and career pathways exist," stated Millard L. House II, Director of Schools. "Our hope is to build on to the foundation for a strong workforce, an improved quality of life, and a strengthened basis for success for our students."
CMCSS will offer two new programs: CMCSS at Nashville State Community College (NSCC) and CMCSS at Tennessee College of Applied Technology (TCAT). Both of these programs will offer students hands-on learning experiences and opportunities to earn industry certifications while completing the necessary high school courses for graduation.
CMCSS at NSCC will be offering certifications in both Early Childhood Education and Logistics. At CMCSS at TCAT, students can work towards certifications in Diesel Powered Equipment Technology, Industrial Maintenance and Electricity, Pharmacy Technician, and HVAC/Refrigeration.
"One size doesn't fit all when it comes to education," said Dr. Jean Luna, CMCSS Director of High Schools. "It is important for us to offer as many options as possible to meet the needs of our diverse student body. By providing numerous industry-aligned and student-interest-based pathways, we can empower our students to make choices that help them achieve their career and life goals."
In addition to the new programs, the Middle College at Austin Peay State University (APSU) has revised its program and will be offering two different pathways. The Transitional Middle College Pathway will be similar to the current Middle College program with some enhancements. The Associate Degree Pathway will allow students who complete their junior and senior years the opportunity to graduate with both a high school diploma and an APSU Associate Degree.
"All three of these programs are made possible through partnerships with the three post-secondary institutions," stated Luna. "Through these collaborations, we are able to combine resources and expertise to better meet the needs and goals of students and provide our community with a highly-qualified workforce."
CMCSS personnel will be visiting all district high schools to share these options with current sophomores. Additionally, there will be a current sophomore parent interest meeting on Monday, February 5th at 6:00pm in the Ann Hunter Board Room at CMCSS Central Services Gracey.
For more information, visit:
Middle College – www.cmcss.net/middlecollege
NSCC – www.cmcss.net/NSCC
TCAT – www.cmcss.net/TCAT
Academies of CMCSS – www.cmcss.net/academies