Topic: Morgan County
McNairy County, Jackson County, Fentress County and Morgan County no longer on Distressed List
Nashville, TN – Tennessee Governor Bill Lee announced that Tennessee has the fewest distressed counties statewide since 2007, down from 15 in 2019 to 11 counties according to the Appalachian Regional Commission (ARC).
«Read the rest of this article»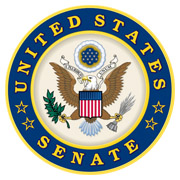 Nashville, TN – Tight-knit communities make Tennessee special. Local leaders, business owners and first responders work tirelessly to support one another, and spending time with them helps me figure out how I can make life a little easier for my fellow Tennesseans.
After the recent hospital closures in Clay County and Fentress County, folks were excited to learn how my Rural Health Agenda will establish or expand medical facilities and bring more providers to rural areas.
«Read the rest of this article»

Nashville, TN – The second major change this year to help families participating in the Child Care Certificate Program access quality car has been announced by the Tennessee Department of Human Services (TDHS).
«Read the rest of this article»
Grants and investments to assist communities with local infrastructure and safety
Nashville, TN – Tennessee Govember Bill Haslam and Economic and Community Development Commissioner Bob Rolfe recently approved nearly $25.5 million in Community Development Block Grants (CDBG), which assist communities with infrastructure improvements, health and safety initiatives and façade improvements in downtown commercial districts.
«Read the rest of this article»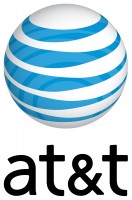 Nashville, TN – AT&T* has expanded internet access in communities throughout Tennessee to better serve those in rural and urban areas alike.
As part of our FCC Connect America Fund commitment, AT&T has deployed high-speed internet service to rural and underserved locations in parts of 51 counties serving more than 37,000 Tennessee locations.
For much of this rural deployment, AT&T is using its Fixed Wireless Internet service. Launched in Tennessee in June of 2017, this innovative service delivers an internet connection with download speeds of at least 10Mbps and upload speeds of at least 1Mbps to homes and small businesses.
«Read the rest of this article»
Nashville, TN – Tennessee Governor Bill Haslam has requested that President Donald Trump declare a major disaster in Tennessee from the severe storms and straight-line winds of May 27th, and May 28th, 2017, in order to make federal assistance available for recovery efforts in the State's impacted city and county jurisdictions.
"Community leaders, emergency managers, first responders, local officials and non-profits across Tennessee have worked tirelessly to help their neighbors recover from the impacts of the severe storms," Haslam said.
«Read the rest of this article»

Crossville, TN – The participants in Tennessee's 2016 elk hunt were announced at the August meeting of the Tennessee Fish and Wildlife Commission which concluded Friday. The TFWC was also presented a preview of next year's 2016-17 proposed commercial fishing regulations, and update on recommendations for cervid deer carcass importations as they pertain to states with chronic wasting disease (CWD).
Tennessee began its elk hunt in 2009 with the participants selected from a computer draw. At its May meeting, the TFWC approved the addition of an archery only elk hunt which will be held October 3rd-7th.
«Read the rest of this article»

Tullahoma, TN – The Tennessee Fish and Wildlife Commission approved the state's 2016-17 hunting seasons at its May meeting which concluded Friday at the Arnold Air Force Base Gossick Leadership Center.
The state's hunting seasons are annually established each year during the TWFC's May meeting. The Tennessee Wildlife Resources Agency made its recommendations during the April meeting. Additional recommendations were made by commission members.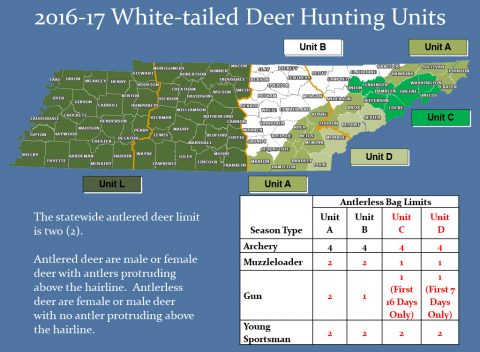 «Read the rest of this article»
Nashville, TN – The National Weather Service (NWS) in Nashville as issued a severe thunderstorm watch which is in effect until 6:00am CDT for Clarksville-Montgomery County and the following locations Tennessee.
Tennessee counties included are Anderson County, Campbell County, Cannon County, Cheatham County, Claiborne County, Clay County, Cumberland County, Davidson County, De Kalb County, Dickson County, Fentress County, Houston County, Humphreys County, Jackson County, Macon County, Montgomery County, Morgan County, Overton County, Pickett County, Putnam County, Roane County, Robertson County, Rutherford County, Scott County, Smith County, Stewart County, Sumner County, Trousdale County, Union County, Van Buren County, Warren County, White County, Williamson County, and Wilson County.
«Read the rest of this article»
Nashville, TN – The National Weather Service in Nashville has issued a severe thunderstorm watch 423 effect until 900pm CDT for Clarksville-Montgomery county and parts of Middle Tennessee.
Severe thunderstorms possible through tonight across Middle Tennessee for locations west of the Cumberland Plateau region.
Afternoon heat index values today are expected to be 100 to 105 degrees with a return to 100 to 105 degrees heat index values for these locations again Friday afternoon through Monday afternoon.
«Read the rest of this article»