Topic: Journey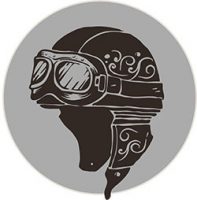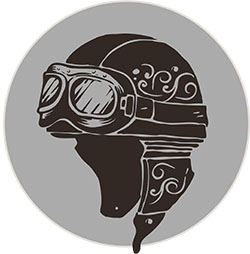 Clarksville, TN – I've posted many articles about how much I LOVE to ride alone. I'm not anti-social, and I love riding with my "buds" but I ABSOLUTELY love the solitude of just me and the open road.
And deep down inside, so do you.
I'm an early morning rider. I will get up and hit my favorite coffee shop, then take off for a couple of hours. I'm also a HUGE music lover. Forty years on the radio will do that to you. I have a thumb drive filled with the music of my life.
I was living in Europe as a young man when the Beatles and the great British Invasion landed, so, my music is VERY important to me. Now my motorcycle and my music are helping me relive my life, one song at a time.
«Read the rest of this article»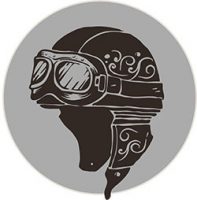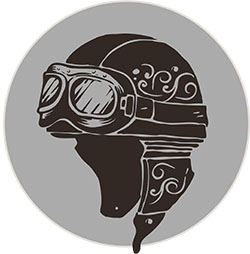 Clarksville, TN – I usually find the ideas for my blog while riding. I'm notorious for riding alone, and between the music and the roar of the engine, I get the perfect "symphony" of sounds that inspire me and my next article.
It's easy to write about an event, or to cover a rally or a poker run, but it's quite another challenge to try and put my feelings into words about this incredible journey I'm on and the connections I make along the way.
It hit me the other day as I was thinking about an upcoming trip, that in just the three years I've been doing this, I've made some amazing connections. Just the new friends, brothers and sisters, and the people I meet on my travels and I quickly realized that I've made some incredible connections.
«Read the rest of this article»

Clarksville, TN – The Dodge Brand and Gary Mathews Motors will team up with Northwest High School for a Dodge Booster Club Fundraiser on April 12th, from 11:00am to 2:00pm in the school parking lot.
«Read the rest of this article»
Clarksville, TN – Tuesday afternoon, October 23rd, Clarksville Mayor Kim McMillan  will cut the ribbon marking the official grand opening of Liberty Park.
Activities will begin at 3:30pm and will conclude at 7:30pm. There will be face painting, a balloon artist, a display of some of the City's fire and police vehicles, archery, performances by a local dance group and an exhibition by the Clarksville Police Department's K-9 Unit.
«Read the rest of this article»
Clarksville, TN – Clarksville Mayor Kim McMillan will cut the ribbon marking the official grand opening of Liberty Park on Tuesday, October 23rd, 2012.
"I am so excited that we are going to host the official grand opening of Liberty Park next week," said the Mayor. "I know people have already been enjoying the fishing pond, walking on the trails, and even practicing on the sports fields. I want the whole City to know that the park is complete and ready to enjoy. This is going to be a very special celebration."
«Read the rest of this article»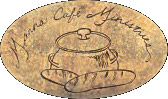 Clarksville, TN – Manna Café Ministries will host its first annual Chili Cook-off on Friday, October 12th in Strawberry Alley in downtown Clarksville. Make plans to bring your family, taste a variety of chili offerings and vote for your favorite.
Tasting cups are $3.00 each for unlimited tasting. Event opens to the public at 5:00pm with tasting and live music, featuring Syd Hedrick (ZZ Top Tribute Band), Gypsy (Fleetwood Mac Tribute Band) and Chain Reaction (Journey Tribute Band). «Read the rest of this article»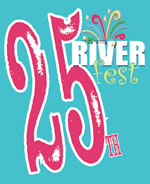 Clarksville, TN – Due to an incoming line severe thunderstorms, the first night of Riverfest was cut short, the festival closed at 10:00pm about an hour earlier than expected in order to allow people time to get away before the storms hit.
The Journey Tribute Band Chain Reaction was on the Budweiser Stage, and lead singer Ryan Christopher showed a lot of class when he decided that the band would limit their performance to the more popular Journey songs in order to get as many of them in as possible because their performance might be cut short.
This decision proved wise as in the middle of their performance the stage manager slipped them a note informing them of the decision to institute the 10:00pm shutdown time. More on the first day of the 2012 Riverfest Celebration will be posted at 6:00am on Saturday morning.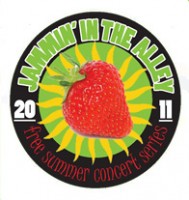 Clarksville, TN – The City of Clarksville together with U.S. Bank will soon be Jammin' in Strawberry Alley once again.  Join us on Friday, May 20th to kick off Jammin' in the Alley's fourth year in downtown Clarksville. This event takes place the third Friday of every month through October.
This month's free concert features Tennessee's premier Journey tribute band, Chain Reaction. This band began from a simple dare. While at a karaoke competition several years ago, a friend of the band's lead singer Ryan Christopher, dared him to sing Journey's song, "Don't Stop Believin'," to win the contest. Christopher was shocked how natural he felt performing the song and from that moment, he began his quest. He formed Chain Reaction with musicians Greg Vass, guitar/backing vocals; Tommy Hall, bass/backing vocals; Gene Powers, keyboards; Mike Seay, drums; and sound engineer Mark McCuiston. «Read the rest of this article»